Frequently bought together:
Description
Drill Press Fixture Plate
This plate is 24x18 by 5/8" thick. It has 5/8" diameter holes on 2" centers, and also 1/2-13 tapped holes also on 2" centers.
Lots of possibilities on what you can do with this plate. It's ground flat and case hardened, also has a black oxide finish
---
One great application we're using it for is pairing it with a large drill press. You can mount all the BuildPro clamps on it and quickly mount and dismount the 4 "or 5" Fireball Vise if you pair it with the BuildPro ball lock bolts.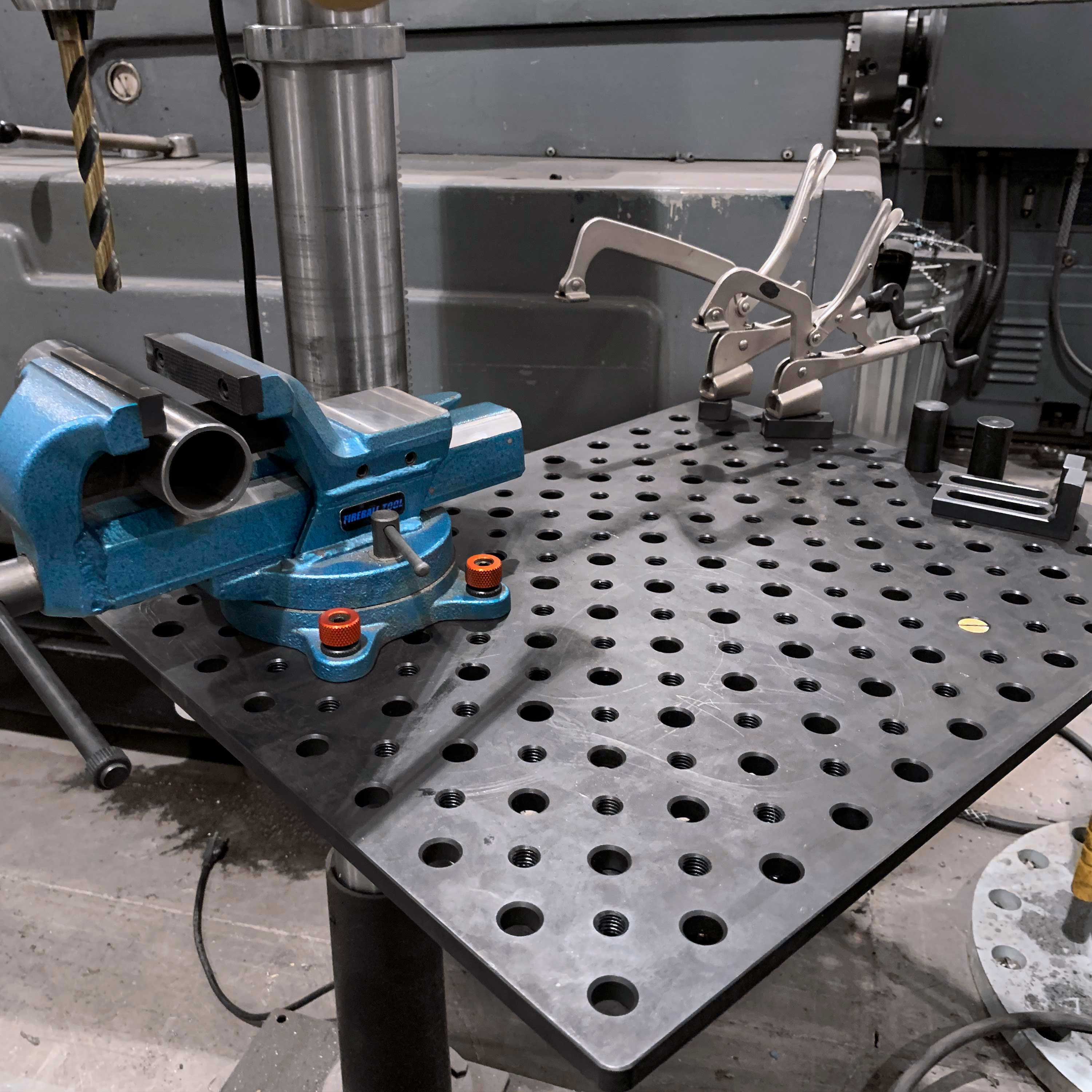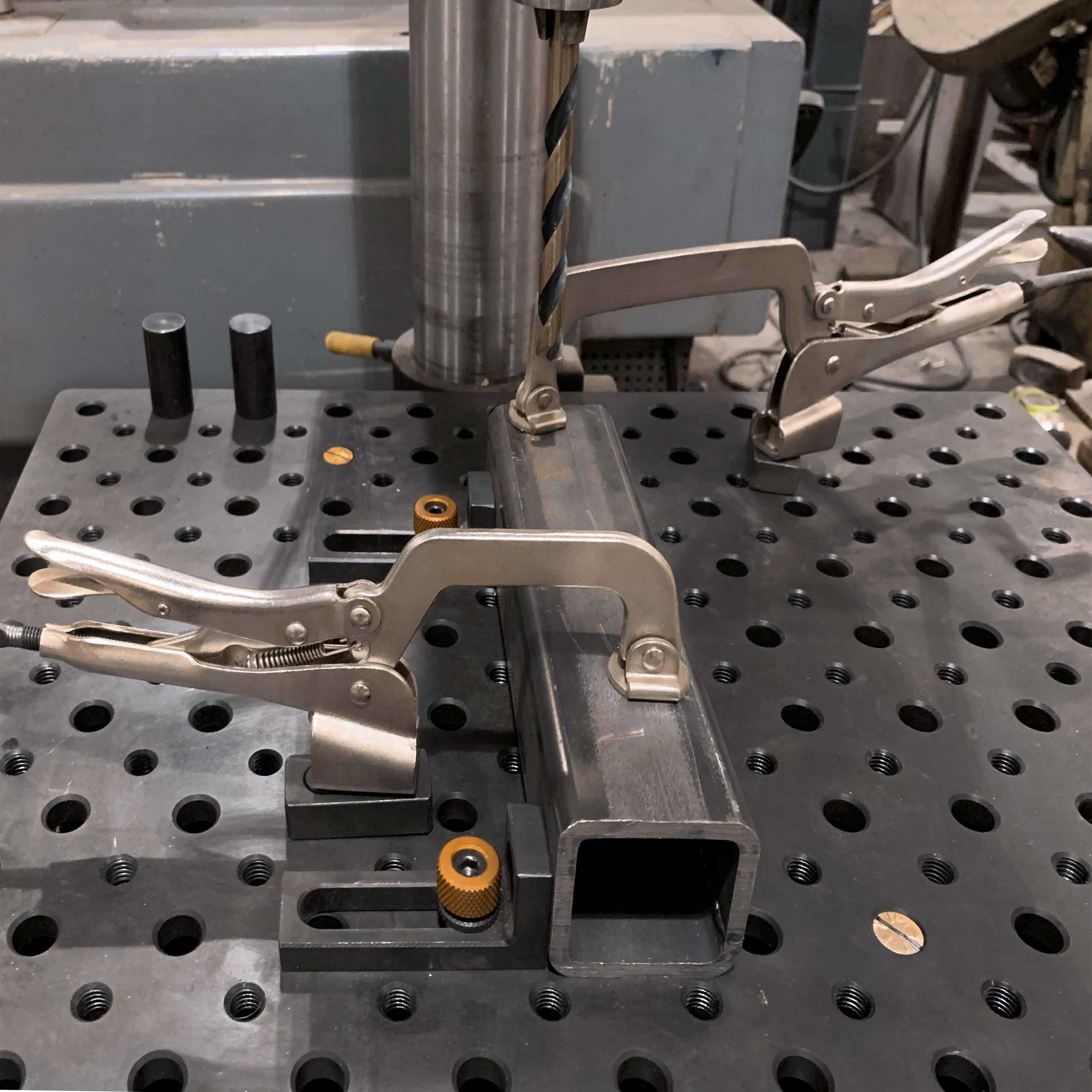 ---
Mounting it on a Drill Press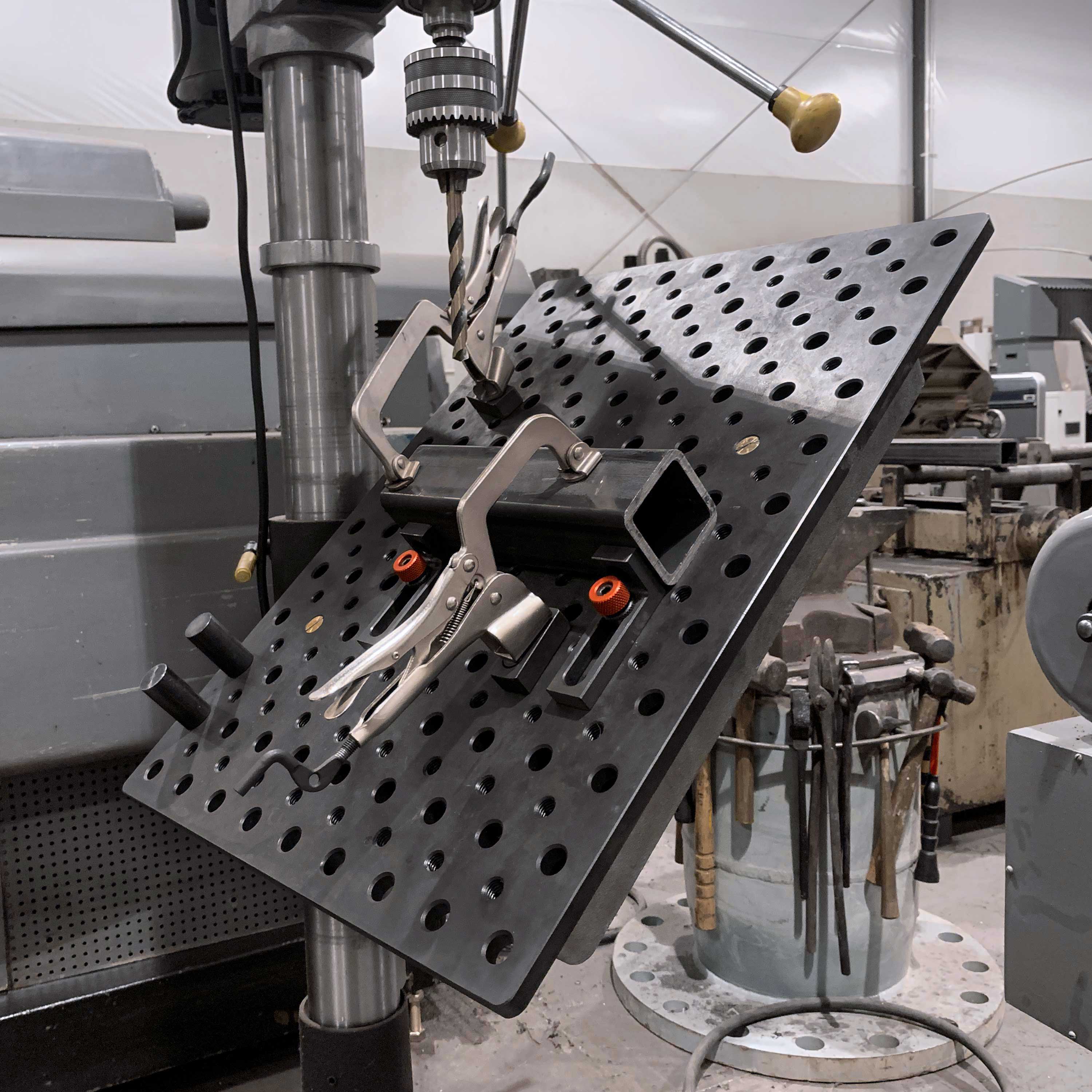 There's a couple ways to mount this plate to an existing drill press table. Most drill press tables either have through holes and slots, or T-slots. When you bolt it to your existing table surface, you will need to leave some space between the new plate and the existing plate for the BuildPro clamps and ball lock bolts.
You can either use flush mount shoulder bolts to mount the plate using the 5/8 diameter holes, or you can use threaded rods, bolts, or T-slot nuts to mount using the threads.
View All
Close
4 Reviews
Couldn't be happier!

I purchased two of these plates to mount to a subframe forming a small 24 X 32 inch welding table, now I have the best jigging options of all. 5/8 holes for a variety of pre made clamps and stops, plus 1/2-13 threaded holes for my mill strap clamp set. The dimensional quality is first rate. I absolutely and without qualification recommend these versitil fixture plates and will probably buy more as the need arises!

Every tool I've bought is excellent

Thanks again!

very well made high quality and a good value

My drill press had a table with inverted T slots. It was Ok. Having a good fixture plate instead has made setting up work 1000% easier, faster and more fun .
View All
Close