COMBICLICK® Surface Finishing Set - 4-1/2" Diameter Discs, 5/8-11 Threaded Backing Pad
SKU:

UPC:

MPN:
Frequently bought together:
Description
Pferd's Combiclick System greatly improves upon existing 7/8" resin fiber discs. I used to hate how the center clamping nut would always get in the way and how easy it was for the disc to snag and tear out. Here's what else makes the Combiclick system a pleasure to use:
Tool-less quick change
Really low grinding angle (down to 3 degrees vs 15 for the other systems)
Flexible edge conforms to corners
Does not tear out as easily as fiber discs with a clamping nut
Variety of discs including ceramic discs for blazing fast material removal
Note: For polishing applications, a variable speed grinder is recommended.
COMBICLICK® sets offer a convenient way to get started with the system. A wide variety of coated and non-woven materials are included to test performance and surface finish results to help determine the ideal product selections for your applications prior to bulk purchases. The included discs provide solutions for rough grinding, fine grinding, surface conditioning, pre-polish and polishing to a mirror finish.
Set Contents:
Backing Pad (1 ea.)
Ceramic Oxide CO-COOL Discs – 36, 120 Grit (3 ea.)
Aluminum Oxide A-COOL Discs – 220 Grit (3 ea.)
Surface Conditioning Discs – Coarse, Medium, Very Fine (1 ea.)
Unitized Disc – SiC, Soft (1 ea.)
Felt Disc (1 ea.)
Polishing Paste – White, General Purpose* (1 ea.)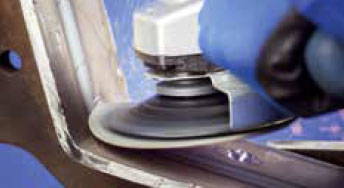 Soft and particularly flexible grinding performance in face- down grinding.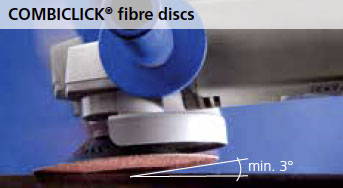 No clamping nut means lower grinding angles and more use out of each disc.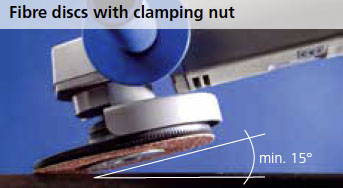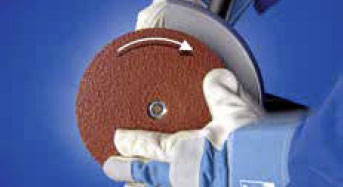 Extreme fast and easy disc changes reduce process costs.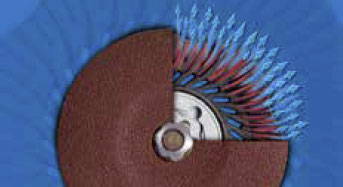 Very good cooling of disc and workpieces.
Very easy and comfortable to use.
---
| | | | | | | |
| --- | --- | --- | --- | --- | --- | --- |
| | EDP | Grit | Max. RPM | Max. RPM | Quantity | |
| | | | | | | |
| | | | | | Ceramic Oxide CO-COOL Fiber Discs | |
| | | | | | Ceramic Oxide CO-COOL Fiber Discs | |
| | | | | | Aluminum Oxide A-COOL Fiber Discs | |
| | | | | | Surface Conditioning Discs | |
| | | | | | Surface Conditioning Discs | |
| | | | | | Surface Conditioning Discs | |
| | | Silicon Carbide - Soft Density - Fine Grit | | | | |
| | | Silicon Carbide - Soft Density - Fine Grit | | | | |
| | | | | | | |
View All
Close