Frequently bought together:
Description

---

Install our edge alignment pins on any square to create a large, overhanging edge which can be used to index the square on a different plane. Depending on the square, this allows you to create edges which are 90 degrees (perpendicular), 45 degrees, parallel, and even 60 and 30 degrees from the edge.
Use it with our Monster squares to create a speed square for layout.
Use it to hang the square off the edge of a table for working vertical or perpendicular to table surface
Use it to elevate the squares off the ground or table for extra clearance when you're fitting and welding entire frames
Tip! If trying to create a parallel edge with the mega square for marking, use our shims to get that perfect distance!
Pins come in two lengths:
1" length x 5/8" diamater is smooth along the faces and features a 3/16 hex drive at the top
2" length x 5/8" diamater features a recessed knurl for grip near the top for better grip and a 3/16 hex drive at the top.

The recessed knurl prevents scraping of the knurled edges against sensitive work surfaces.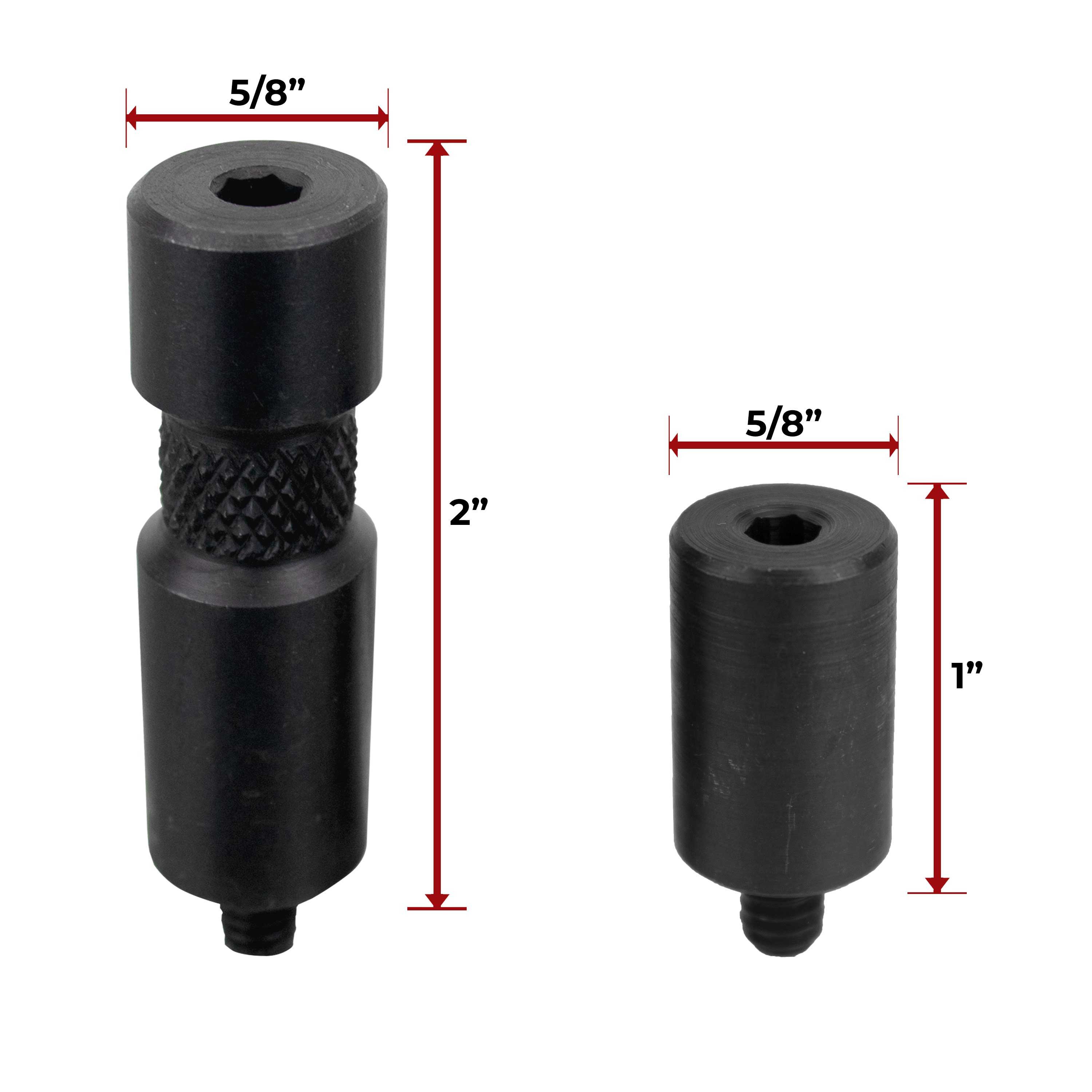 View All
Close
14 Reviews
Like every product I've ordered the work great!

These pins are a clever invention to ad to the squares to help keep pieces in alignment so you can tack or weld them in place !!!!

Great addition to an already great product. Weight and function are what I would expect from Fireball Tool.

This makes it so much easier to align every thing up.

These are great and make my little minions more versatile

Edge alignment pins, what can be said except they are just like every other fireball tool. Excellent craftsmanship and end user friendly. No welder should go without fireball tools in their corner. First rate all the way!!!!!!

Best thing since sliced bread!! Absolute life...

Best thing since sliced bread!! Absolute life saver I plain on buying more soon.

These tools are awesome to work...

These tools are awesome to work with

Just what my mega square...

Used to build shop tables easy to use for off set bracing
View All
Close