Frequently bought together:
Description
---
This fence has a step in it for conveniently elevating parts and stopping them at the same time. It features offset pins distances to enable flipping of the blocks. This block has threaded holes for mounting stud pins on either the stepped or non-stepped side and also system holes on either side.
This Fence Pin combines with the tooth block to make an adjustable fence pin. This takes advantage of the tooth block system to provide fine adjustment with the broad side of the fence pin. This feature is part of our EBS fixtures (Extension Block System) which means it is designed to combine with our tooth block system to provide additional fixture capabilities.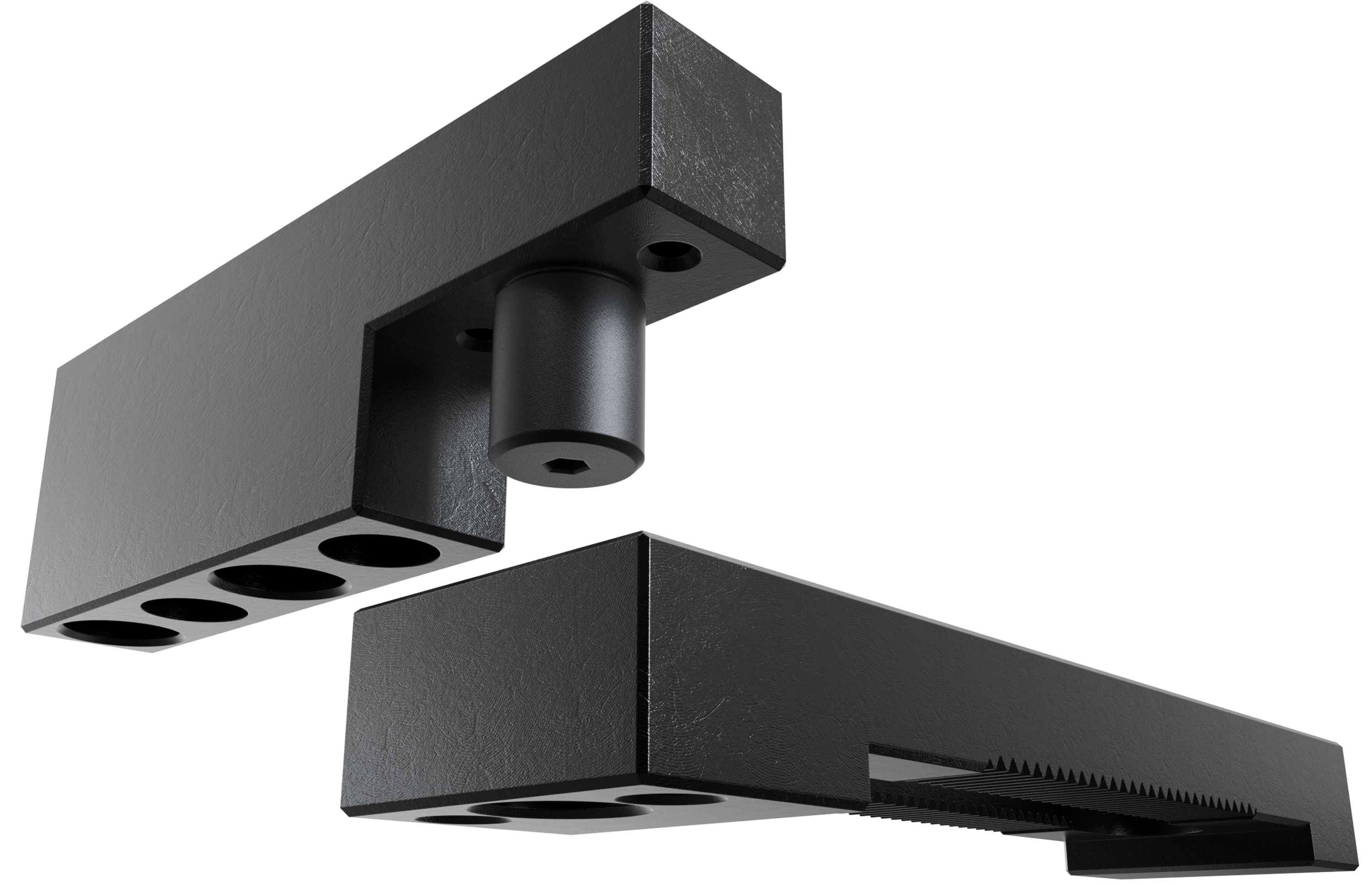 View All
Close