Frequently bought together:
Description
The Fireball Hardtail Vise features the strongest clamping force and largest opening of any production vise in the world. It has been designed with usability, style, strength, and longevity in mind to outlast its owners.
---
16,000 lbs clamping force by hand

14" opening with slide fully engaged within body of vise.

6" wide jaw

Heavy duty swivel base with double heavy duty wedge nuts

Weighs over 250 lbs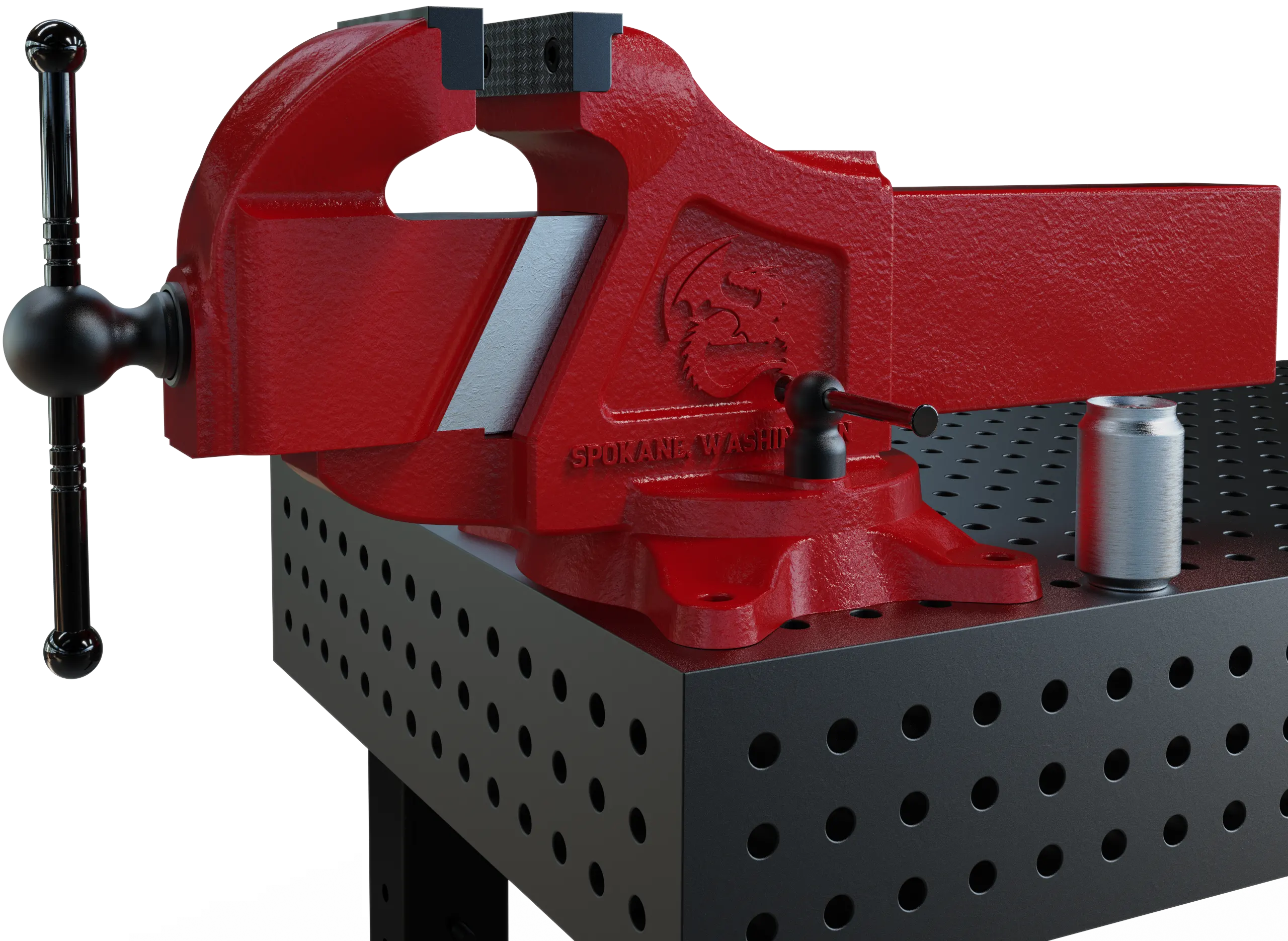 ---
Straight Pull Hardtail Design
The vise spindle and nut are in a straight pull configuration where the nut is able to distribute the compressive load in all directions through the hardtail. This is in contrast to most wedge nut designs where load is transferred as a shear force to a single point in the vise through a spindle nut that is wedged into the body.
Thrust bearings for smooth power transmission using large diameter lead screw.
Way grooves underneath the front jaw slide keep vise steady and stable even when fully extended.
Vintage meatball style handle on nose of the vise
Swivel base locks down with two wedge nuts captured in a cast iron raceway
Base and body cast from high tensile strength ductile iron
---
33" from nose to tail

13-3/4" height from base to top of jaw

12" x 8" mounting pattern in the base with 3/4" bolt holes. Base should be mounted with 12" side parallel to jaws.

1-3/16 diameter lead screw

16,000 lbs clamping force by hand

14" opening with slide fully engaged within body of vise.

6" wide jaw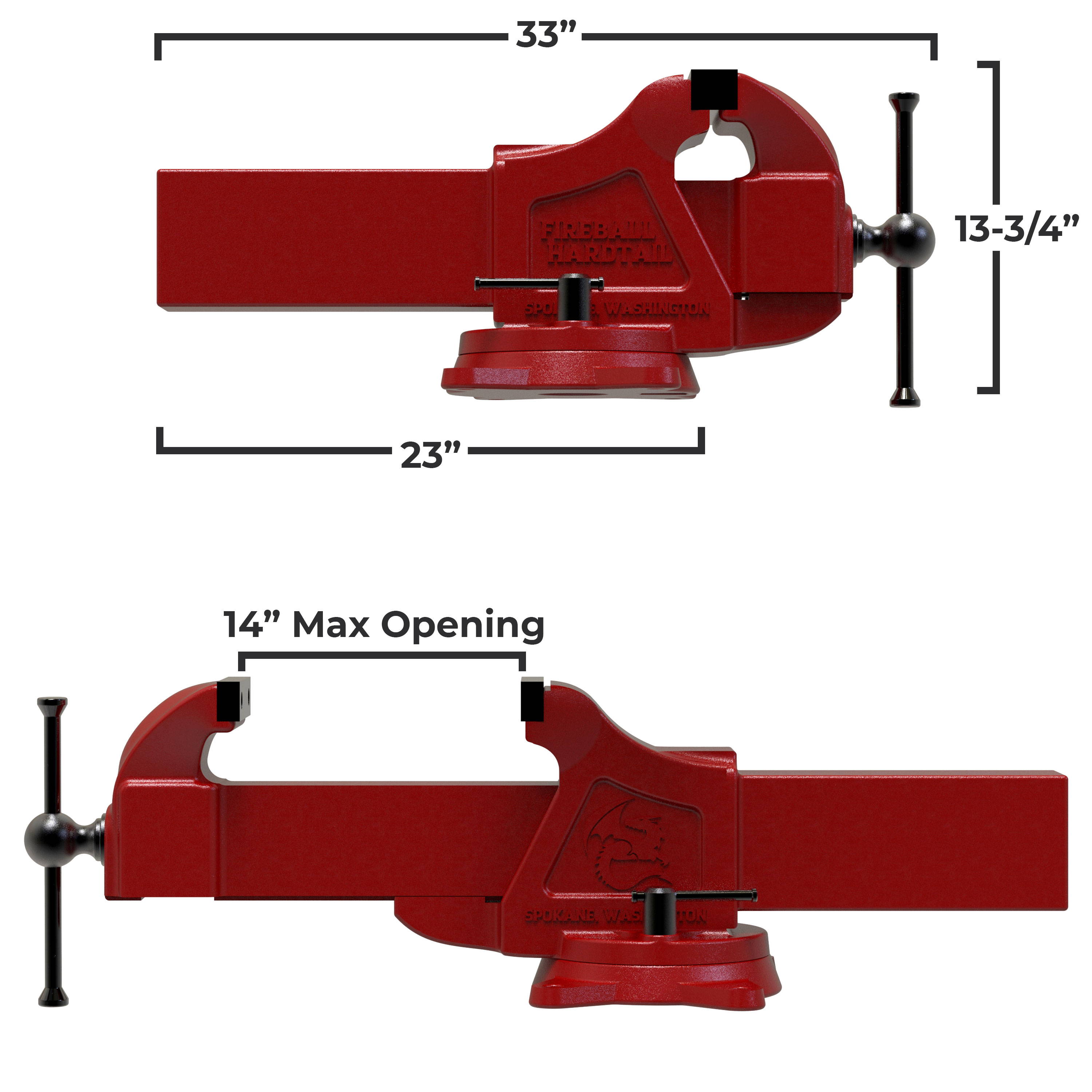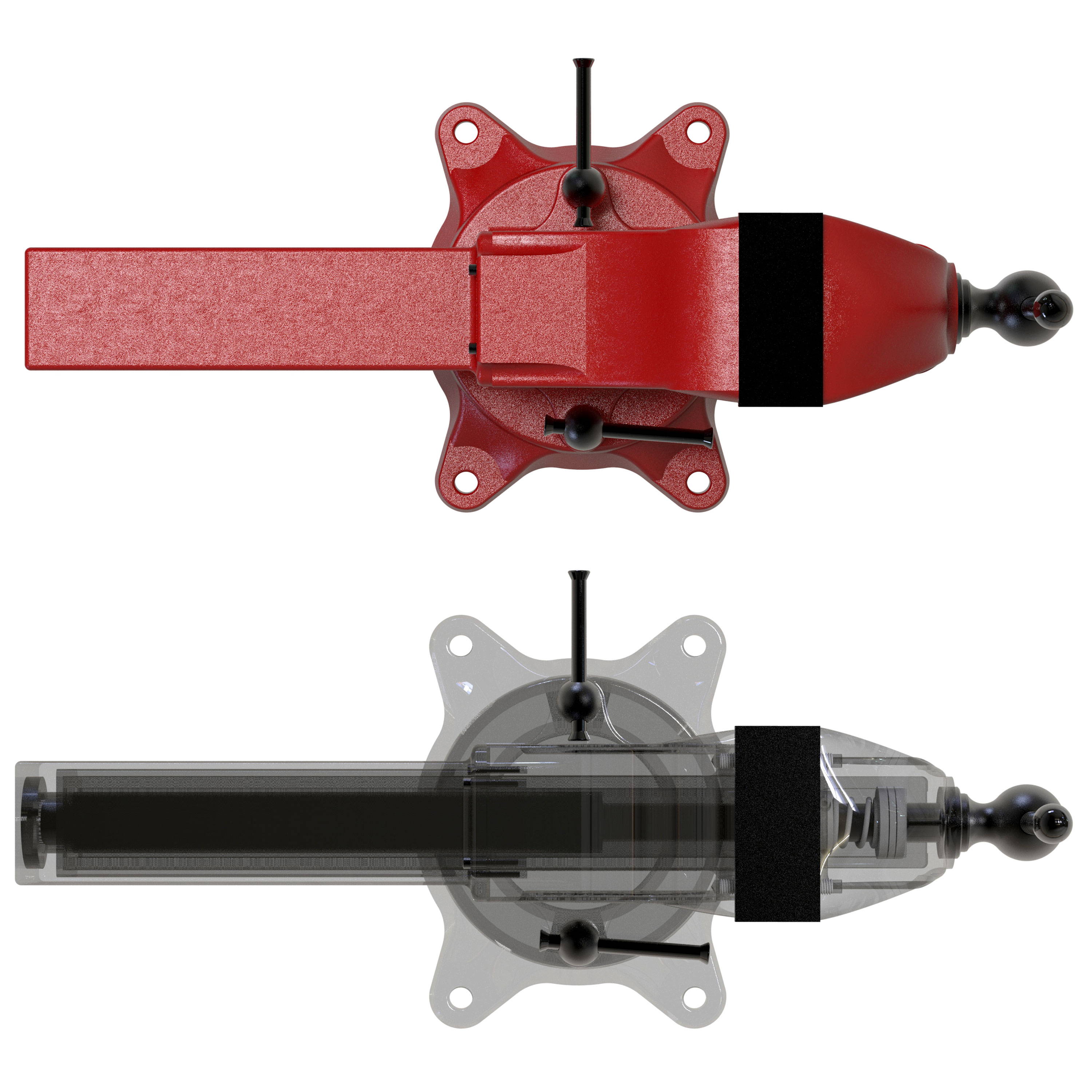 ---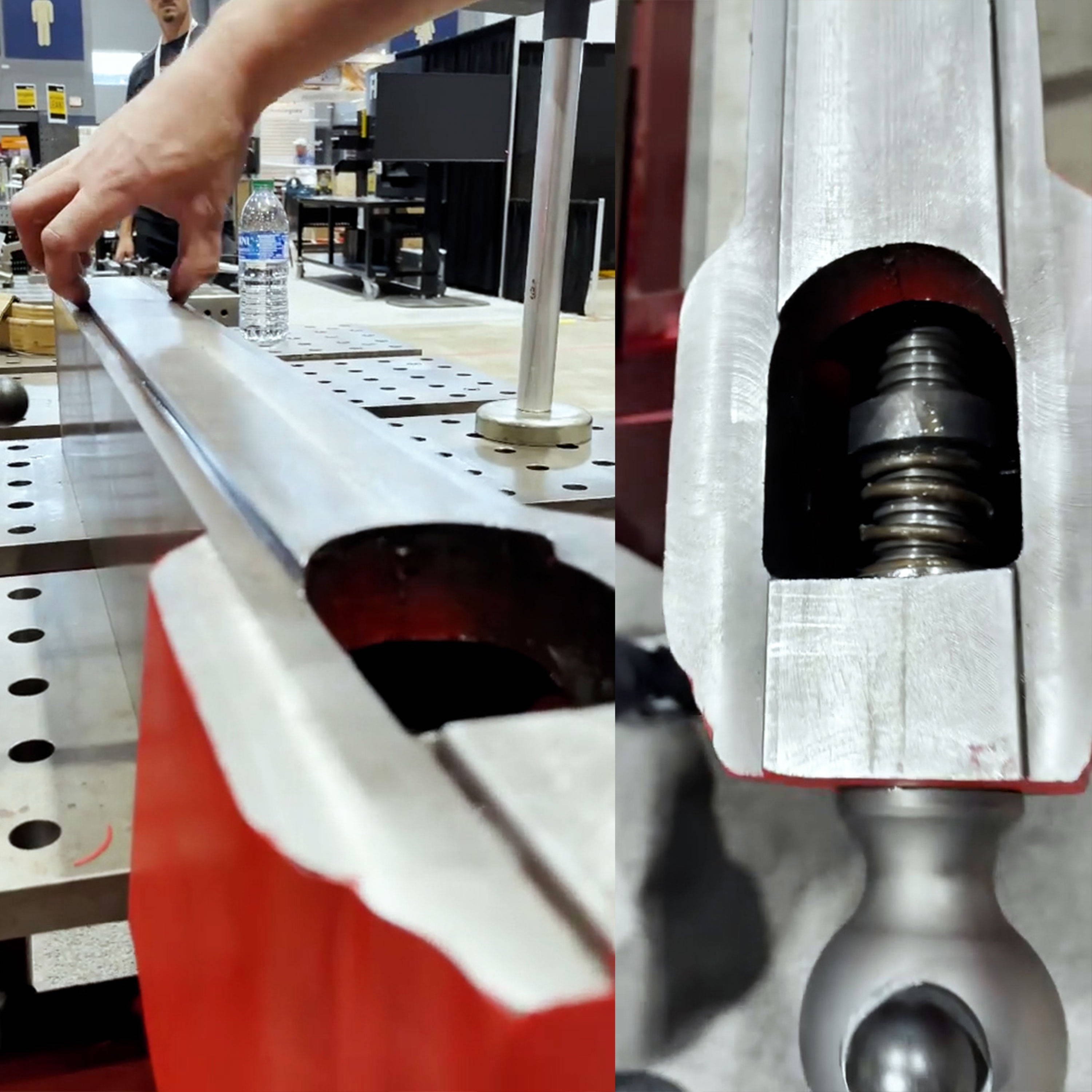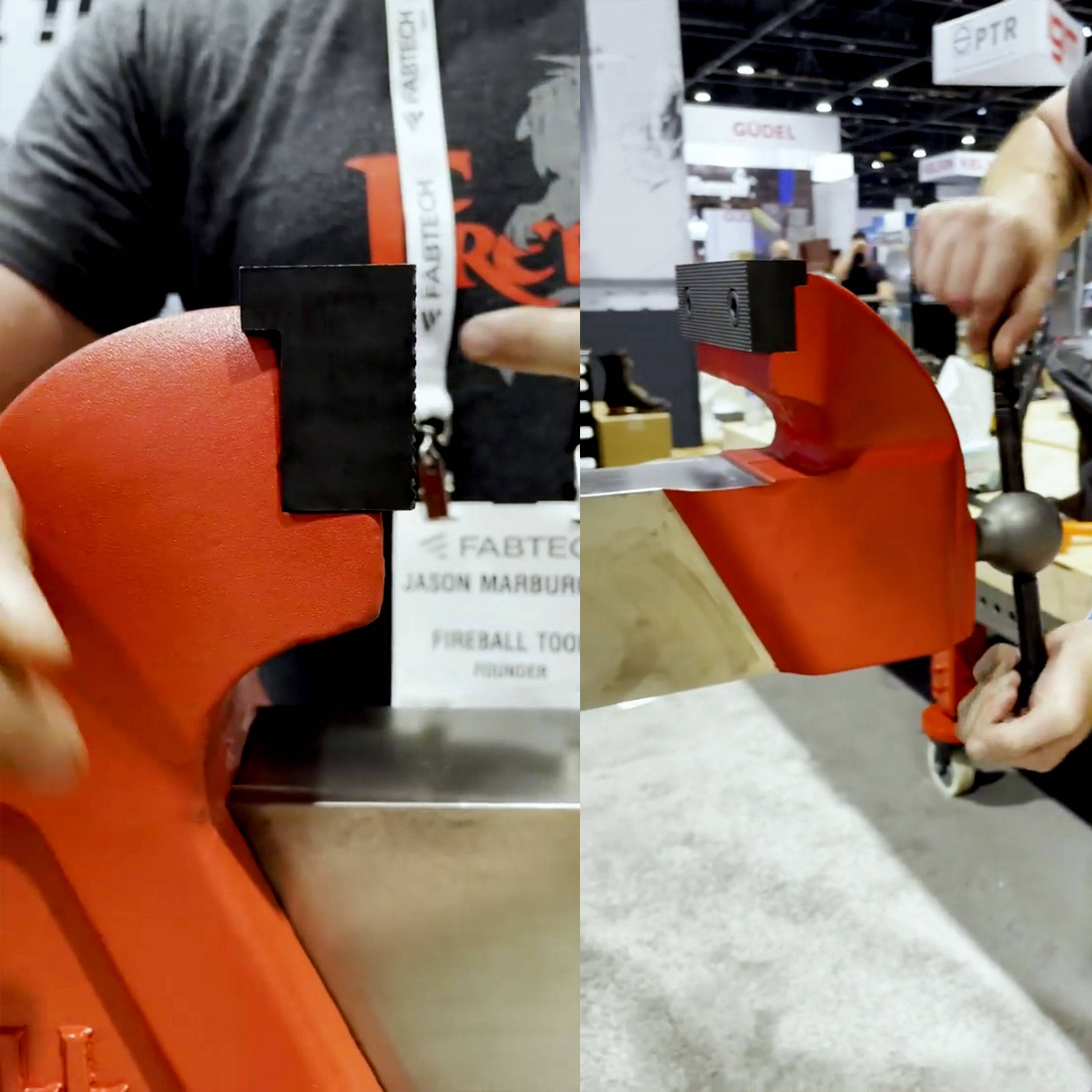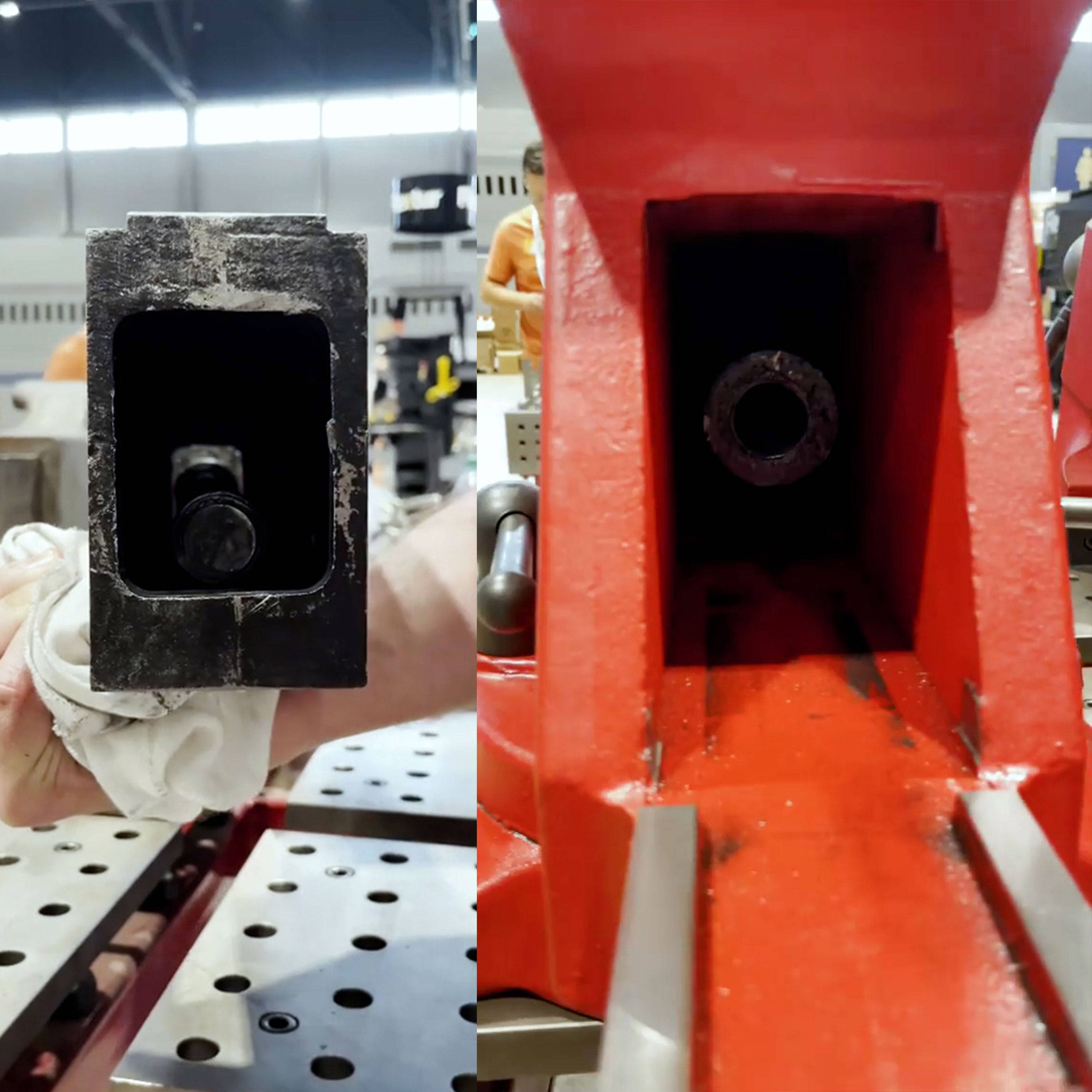 View All
Close