Parallel Block Holder Kit
SKU:

Parallel Block Holder

UPC:

MPN:
Frequently bought together:
Description
So your workpiece is larger than your vise? Get some parallel block holders!
Parallel Block Holders are designed to work with 6" Kurt style milling vises with a vise bed height of 2-7/8" (2.875"). They effectively extend the support surface of your existing milling vise so you don't have to mount and tram in a second or third vise just do get a quick cut in.
| | |
| --- | --- |
| 1/8" Parallels | 1/4" Parallels |
| | |
| | |
| | |
| | |
| | |
| | |
| | |
| | |
| | |
| | |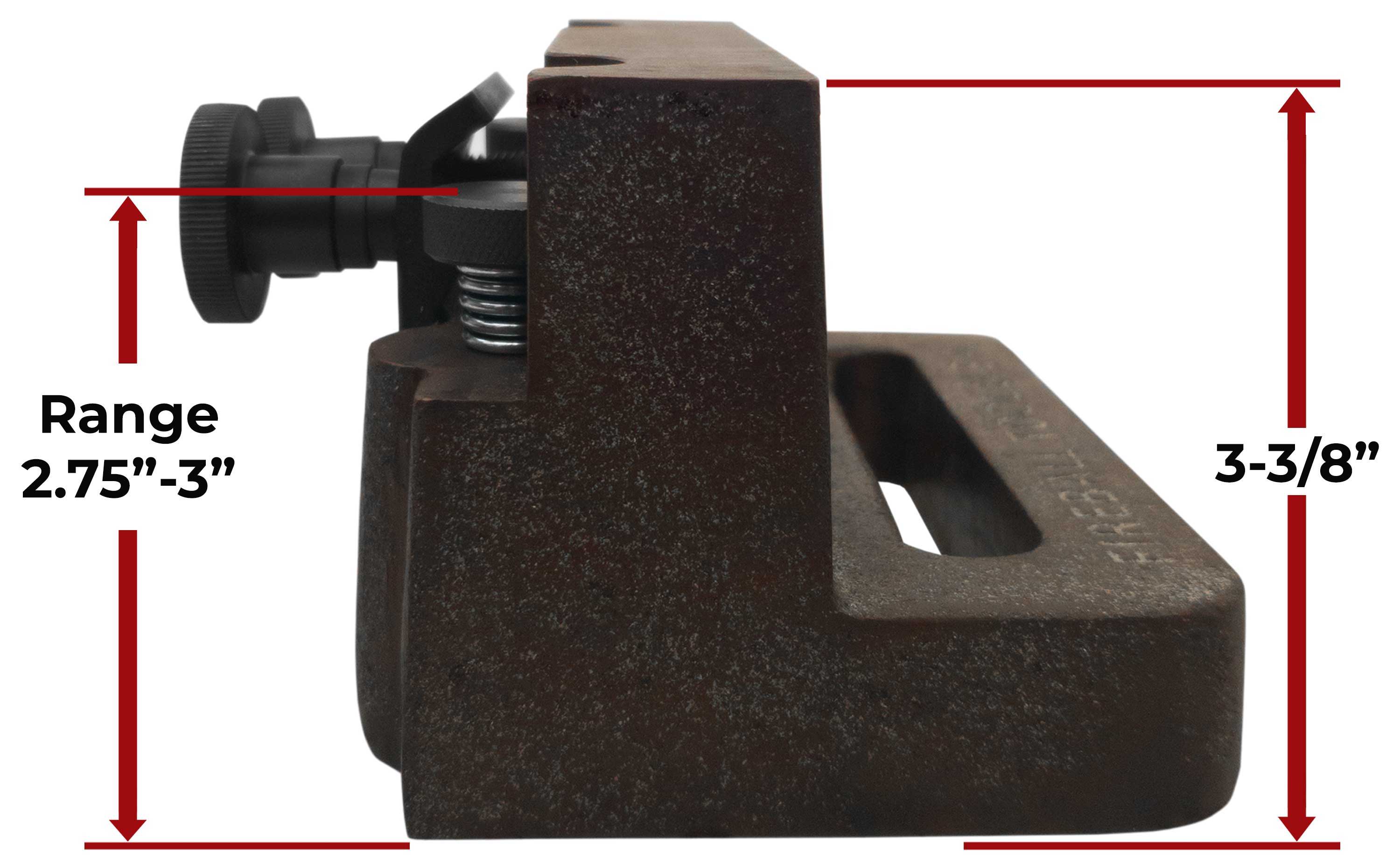 Adjust the two top knobs to the desired height (can run an indicator over it to really dial that height in), place the parallel block in the holder, and tighten the two front knobs to lock the parallel blocks into place.
You can hold the block down to your milling machine through the slot in the back, or with a toe clamp in the front.
These are made from ductile cast iron. We've done some light grinding to on the outside of the casting, but the exterior is mostly left rough and finished with black oxide treatment for corrosion resistance.
Special Offer for Parallel Block Holder
You can buy our Parallel Block Holders with a set of " B Team / import quality" parallels offered in a set of 1/8" and 1/4" thickness at a decent deal. We will not be offering these parallels on our website once they are gone.
Parallels are 6" wide.
View All
Close
1 Review
This has a version 1.0 feel. Support posts a little long, clamping posts a little short, support posts need a real way to adjust from the side (not a silly thumb screw) same with the clamp screws. springs behind the clamp bar would be nice. Note the springs on the support screws guarantee that parallel can be pushed down by the play in the threads after the clamp is tighten. Not was you want. After replacing all the thumb screws and diching the springs it works well.
View All
Close