Frequently bought together:
Description
This power tapper a favorite I use in many of my builds to quickly tap large work pieces without having to hand tap or bring it back to the lathe or mill. It's easily 10x faster than hand tapping, especially when you're doing more than one
---
The best features of this tool:
The tapping collet pivots to keep the tap straight and misalignment out.
Pivoting head greatly reduces tap breakage
Pull back on the collet to initiate reverse. This is the easiest, smoothest way of backing the tap back out.
Other Features
High Performance: Tap 10X Faster Than Hand Tapping, Less Tap Breakage Increases Productivity- Powerful 450 Watt Motor
High Tech: Automatic Reversing Action and Consistent Speed Control For Precise Threading And Less Tap Breakage
Easy to Use & Safe: Pivoting Tap Collet For Trouble-Free Tap Alignment, Built-In Safety Clutch, Lightweight (6lbs)
High Capacity: Fits Standard Square Shank Taps. Tap Steel/Ferrous Metals From #10 to 9/16" (14mm) And Aluminum/Non-Ferrous Materials From #10 Up To 5/8" (16mm).
Maximize XLT Tapper Performance: Use Brute Platinum XL22 Spiral Point Taps and BruteLube Fluid For Increased Productivity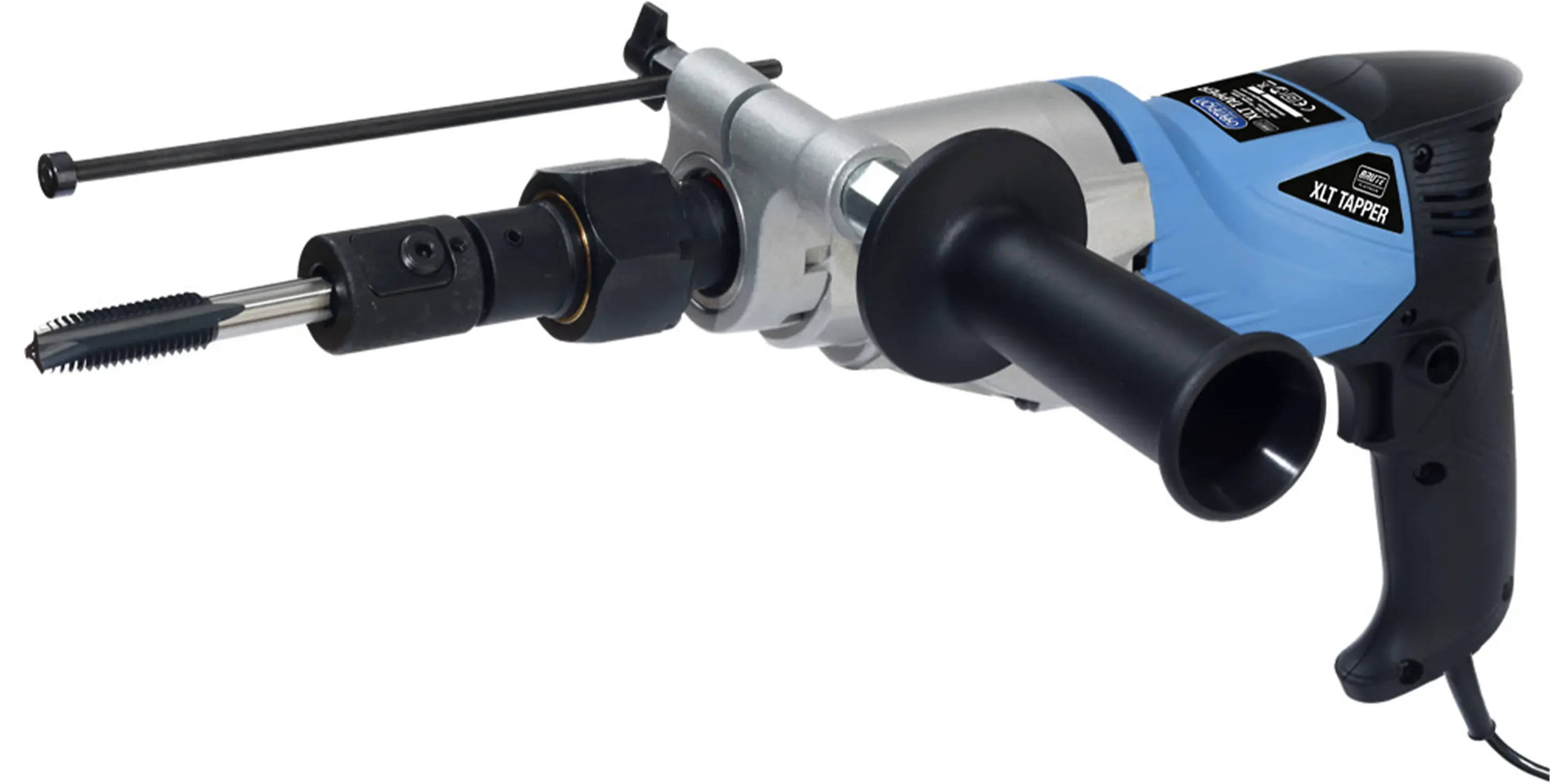 ---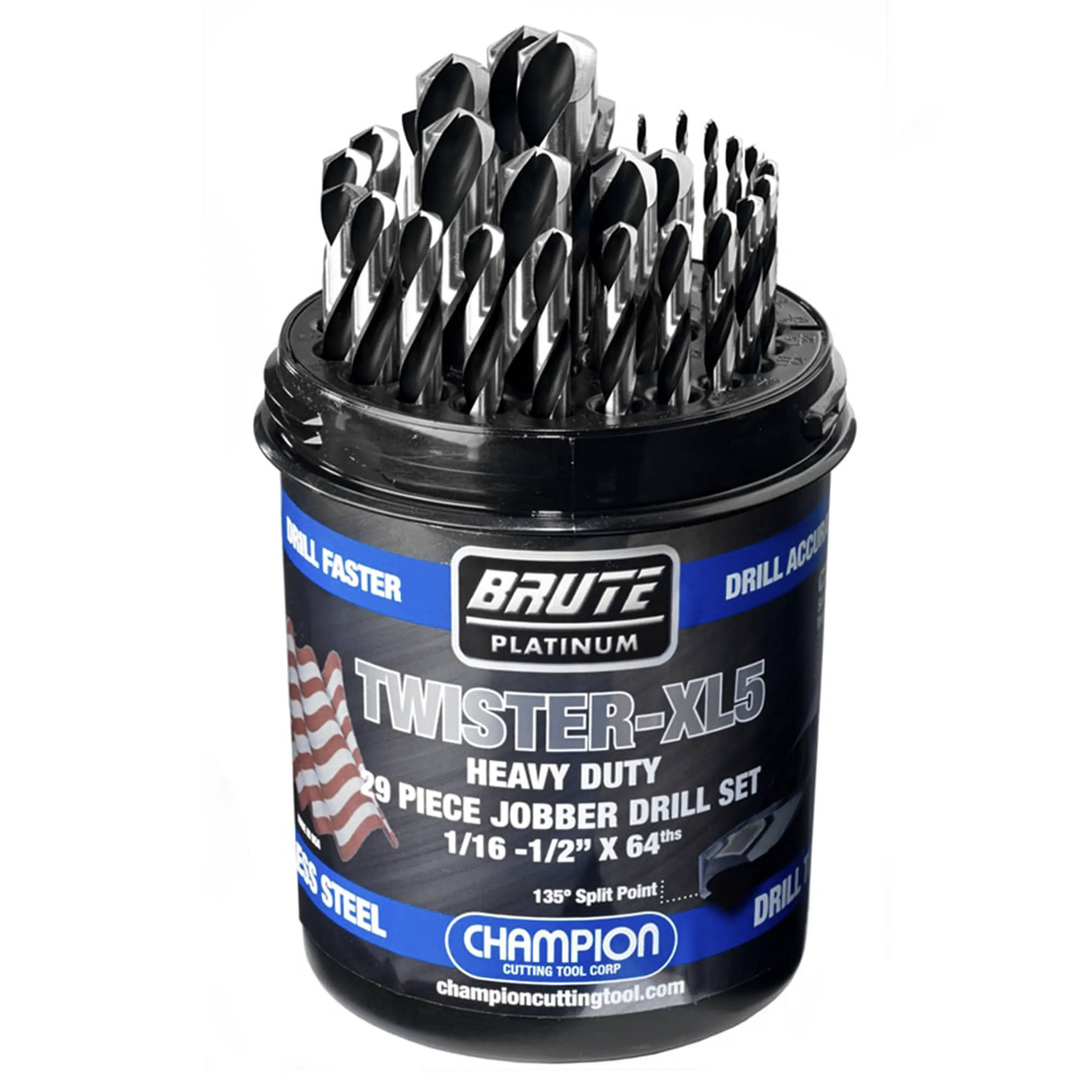 Drill Fast, Accurate Holes Through Tough Materials Using A Power Drill, Drill Press, Or CNC Machine
Drill Aluminum, Steel, Stainless Steel, Titanium Alloys And Other Hard To Drill Materials
Self-Centering 135° Split Point For Precision Drilling - Drill Will Not Walk On Workpiece
NoMo Surface Treated High Speed Steel For Enhanced Drilling And Longer Tool Life
Tapered Web Geometry For Fast, Easy Penetration And Added Tool Strength
Brute Drills Are Engineered To Be Flexible And Will Not Easily Snap Like Brittle Cobalt Drills

---
Includes Brute Drills (XL5): 5/16, 27/64, F, U, #7, #21, #25, #29, #36
Includes Brute Spiral Point Taps (XL22): 6-32, 8-32, 10-24, 1/4-20, 5/16-18, 3/8-16, 7/16-14, 1/2-13, 10-32
Metal Case For Organization, Storage, And Protection
For Heavy Duty Drilling And Tapping Of Stainless Steel And Tough Alloys
Spiral Point Taps Are Ideal For Use In Through Hole Applications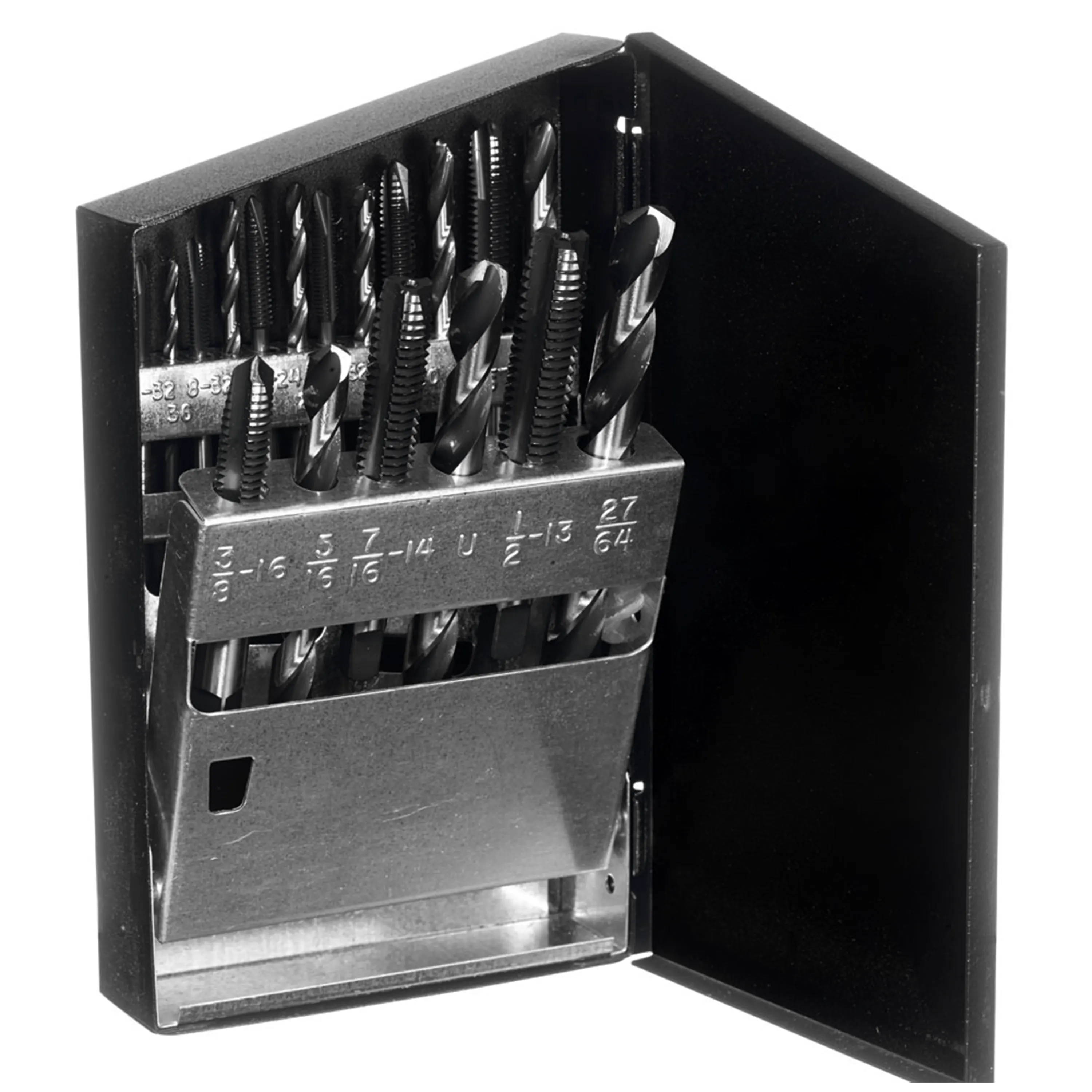 View All
Close