| | |
| --- | --- |
| Tabletop Dimensions | 4.5'W x 8.5'L x .66'H (102"W x 54"L x 8"H) |
| | |
| | |
| | |
| | |
| | |
| | |
| | 2,650 lb (2800 lb Shipping Weight) |
| | |
| --- | --- |
| Tabletop Dimensions | 5'W x 2.5'L x .66'H (60"W x 30"L x 8"H) |
| | |
| | |
| | |
| | |
| | |
| | |
| | 975 lb (1,050 lb Shipping Weight) |
1" thick Gray Cast Iron on top and 1" thick sides, additional reinforcement ribs underneath. Machined flat on all 5 sides to within +/- 0.0025" per 24" x 24" area. Side apron on the tables are 8" tall with 3 rows of holes.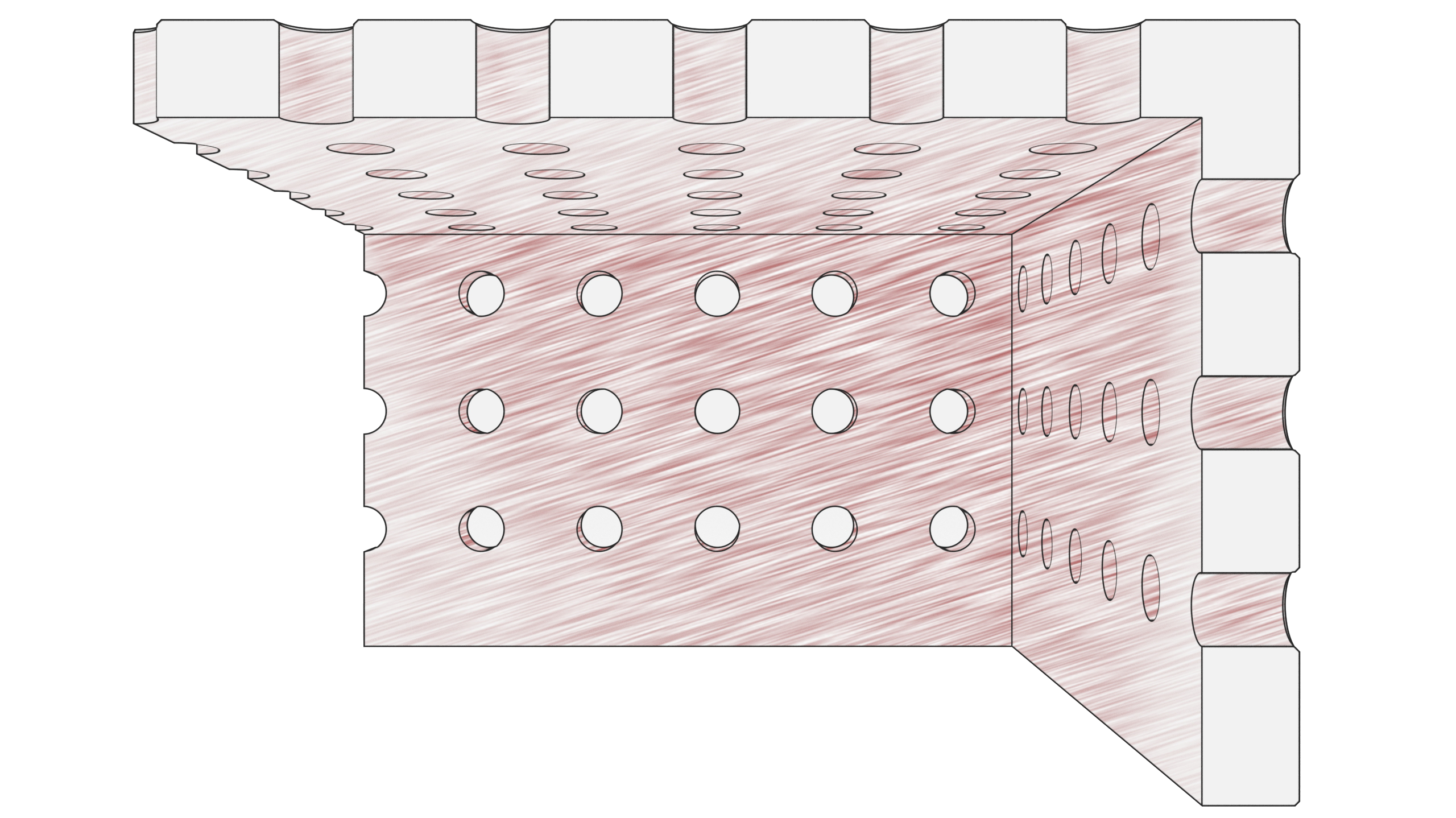 How does it compare to other Table Systems?

2" Grid
3/4" Hole
Compared to 28mm, double the number of holes on table top
Compared to 5/8" or 16mm 45% Larger Cross Section double the material thickness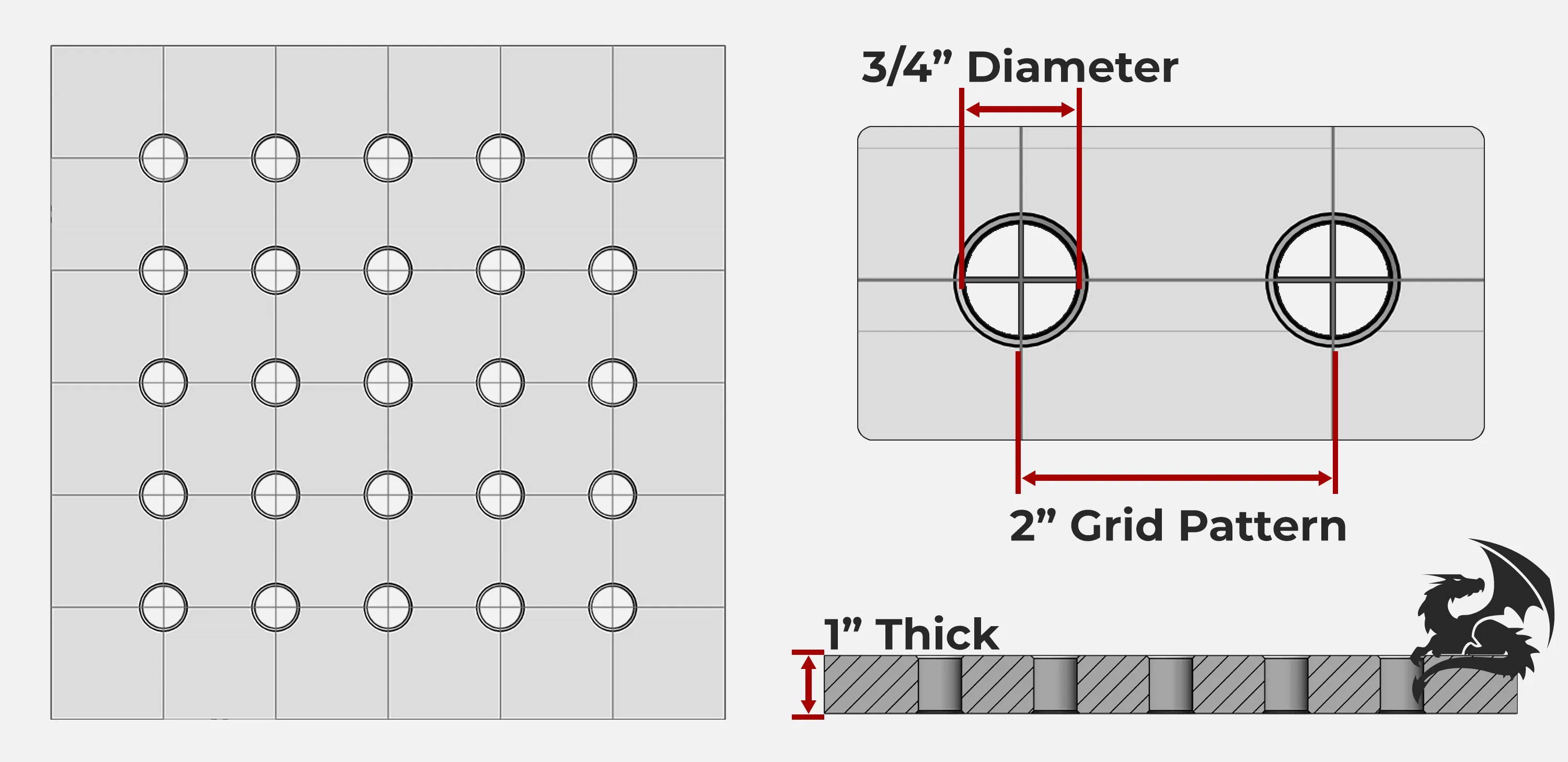 2" Grid Pattern
5/8" Diameter Hole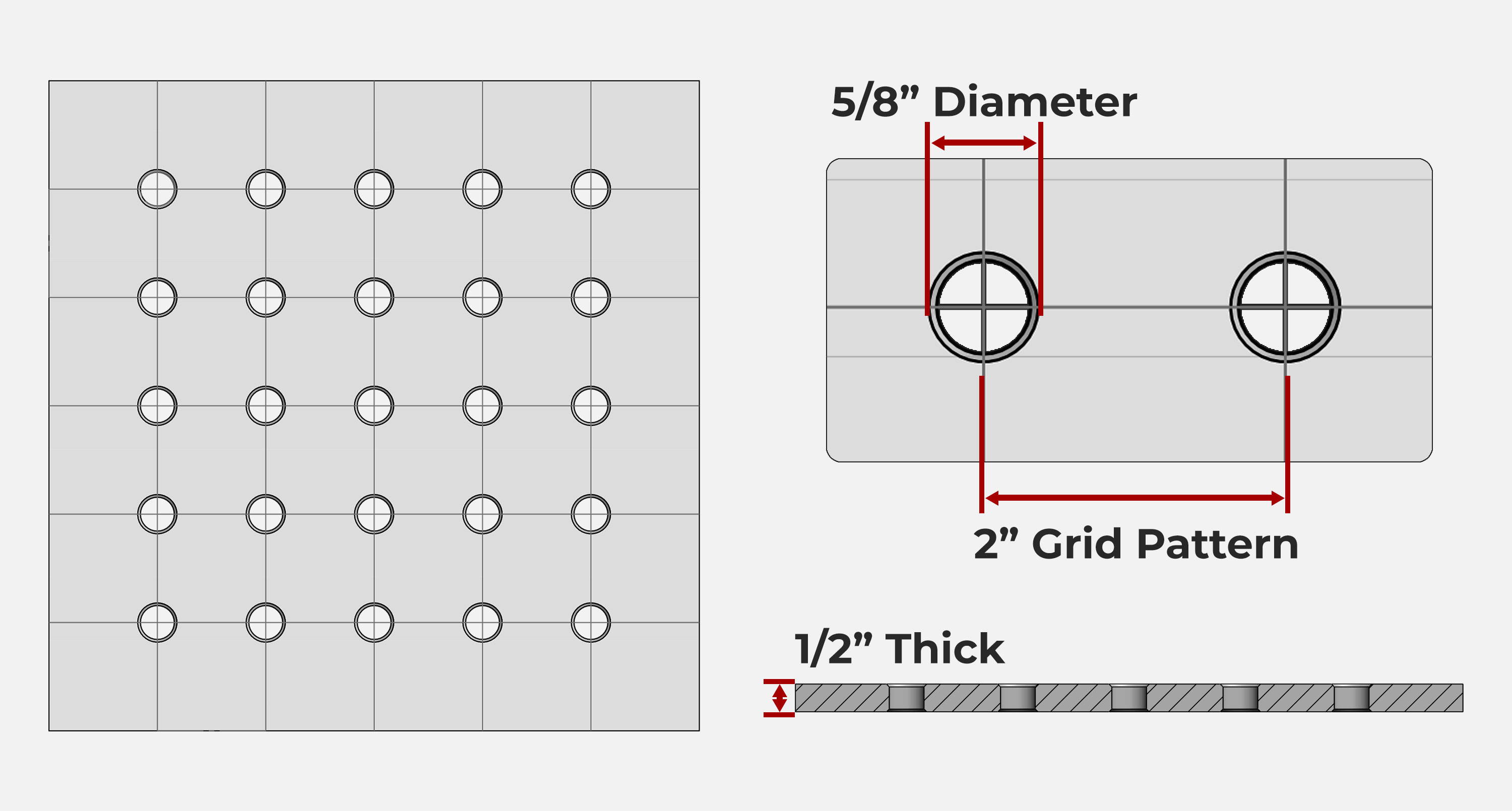 2" Grid Pattern
16mm Diameter Hole
4" Grid Pattern
28mm Diameter Pattern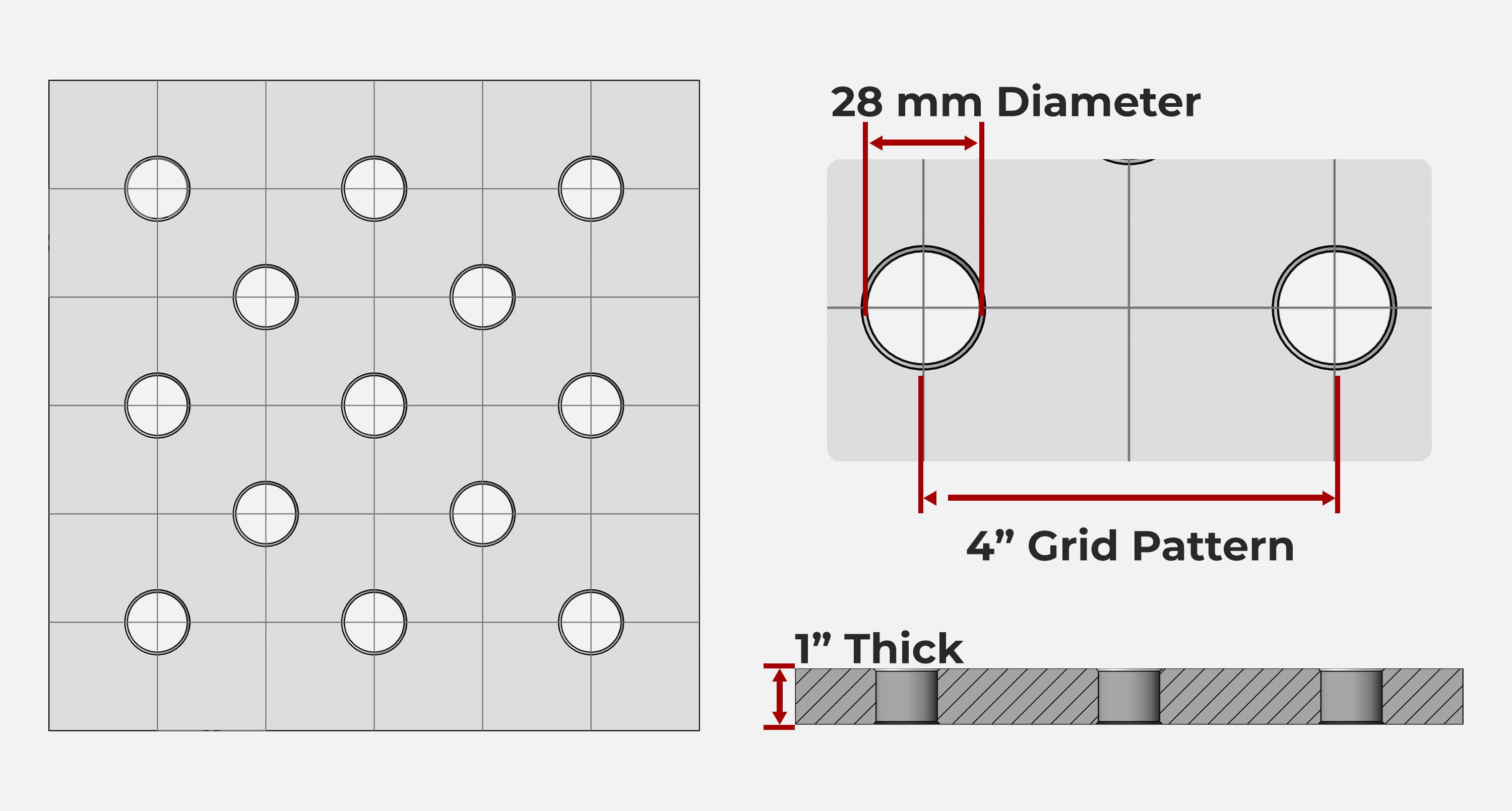 The Fireball Tool fixture system is superior to others on the market. It features blocks that can be used in many different ways to maximize their usage. It also can be incrementally adjusted to ensure maximum coverage as efficiently as possible while others fail to reach certain distances without a complicated fixture.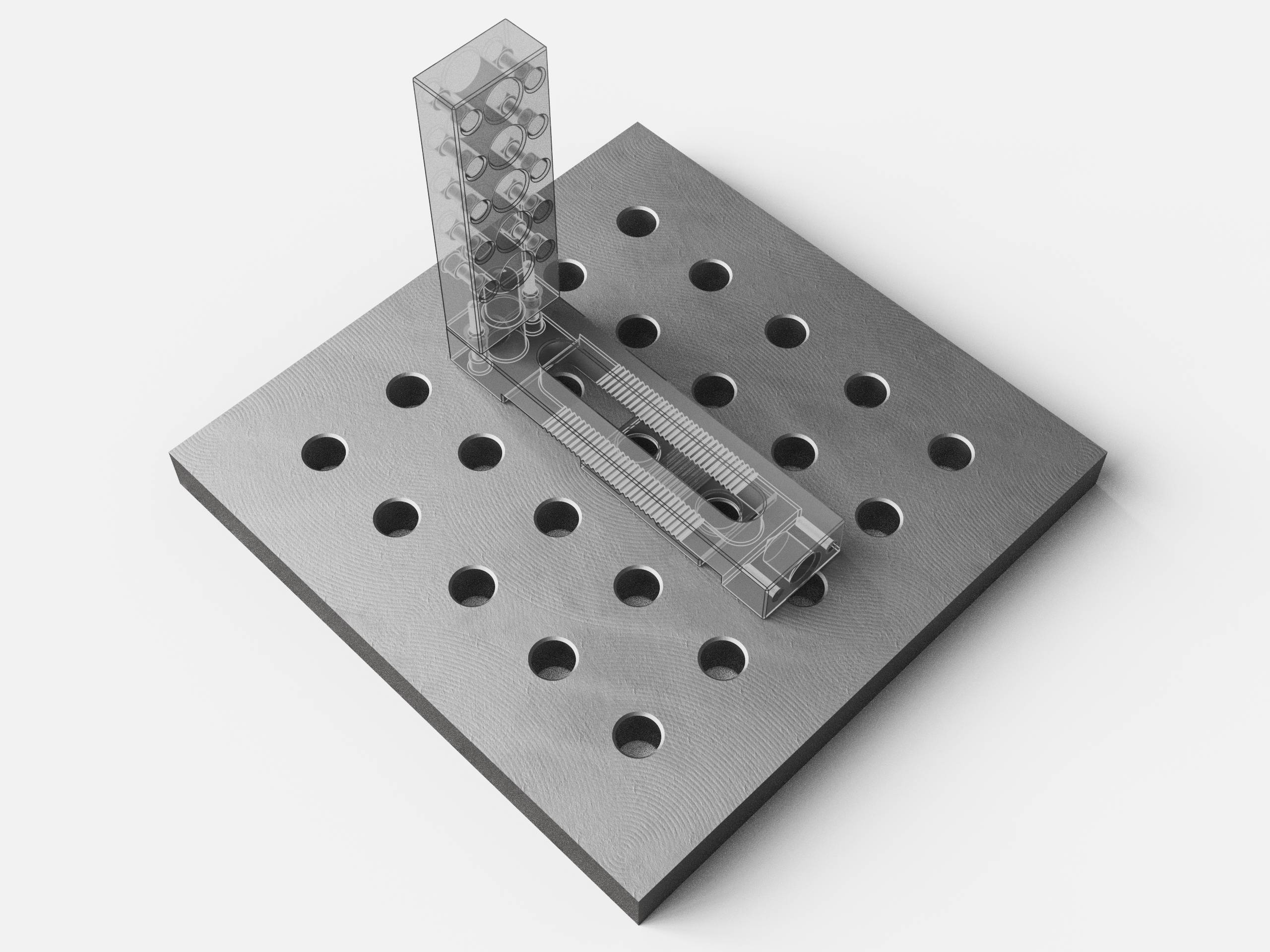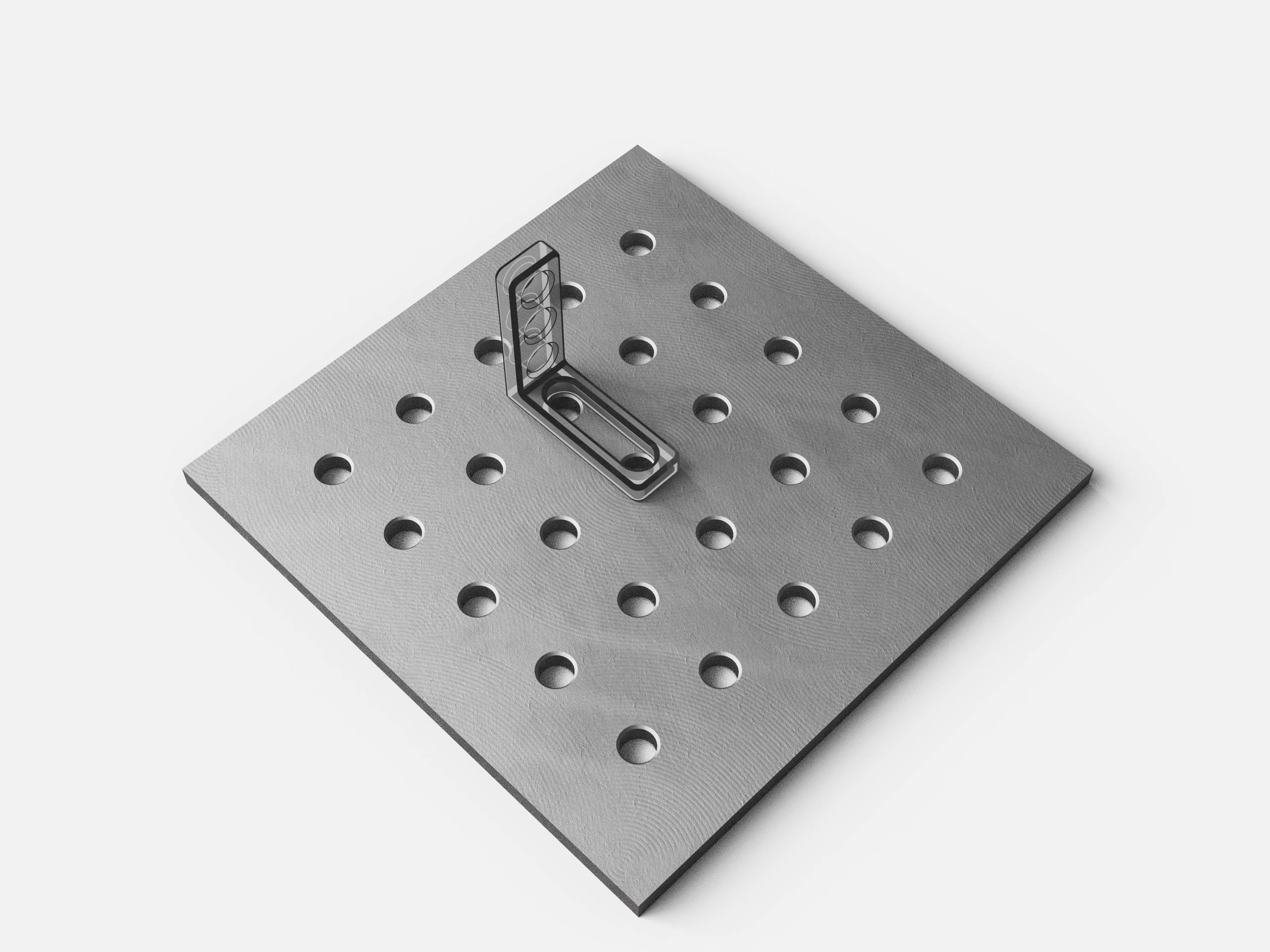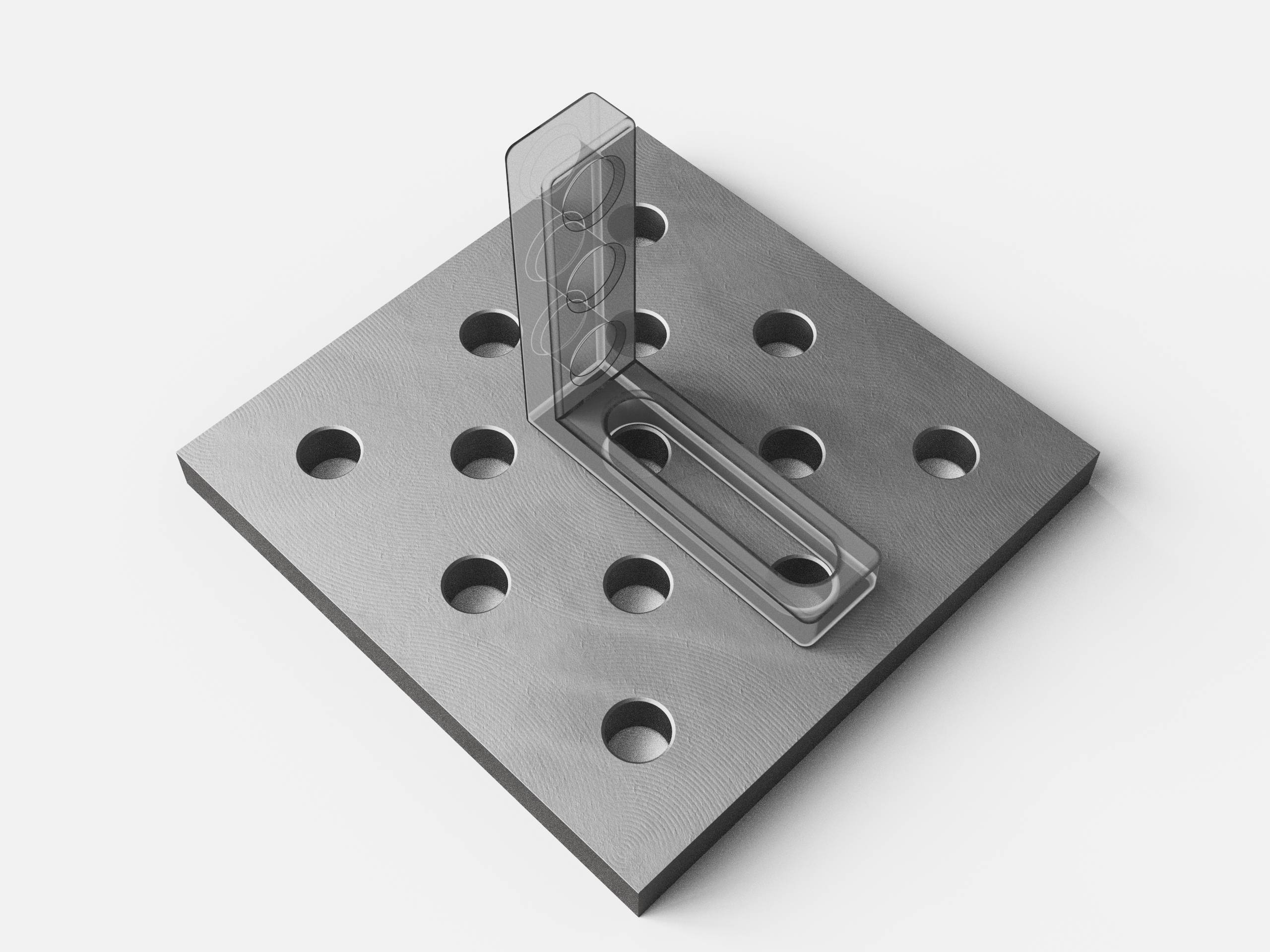 No other system on the market combines both the strength of 2"x1" fixture profiles with the versatility of 1" hole centers. This let's you place fixtures with the agility of a thinner table using 5/8" and 16mm holes, but with the strength of a big table using 28mm holes.
Always Stay Square To the Table
Other systems use a two hole slot as standard, which doesn't allow both adjustability and keeping things square. Fireball's tooth block, which forms the basis of most accessories spans 3 holes, which allows adjustment while always keeping your fixtures square with the table.
Legs mount onto plates at the bottom of the table. Leveling feet with spindles at the bottom of the legs offer fine adjustment and leveling.
| | | | | | |
| --- | --- | --- | --- | --- | --- |
| Leg Option | Height | Leveling Pad Adjustment Range | Table Surface Height | Static Load Capacity | Weight |
| | | | | | |
| | 24" - 38" (620mm - 970mm) | | | | |
| | | | | | |
| Height Adjustable + Caster | 22" - 30" (575mm - 780mm) | | | | |
Only availbale to ship in the contiguous United States.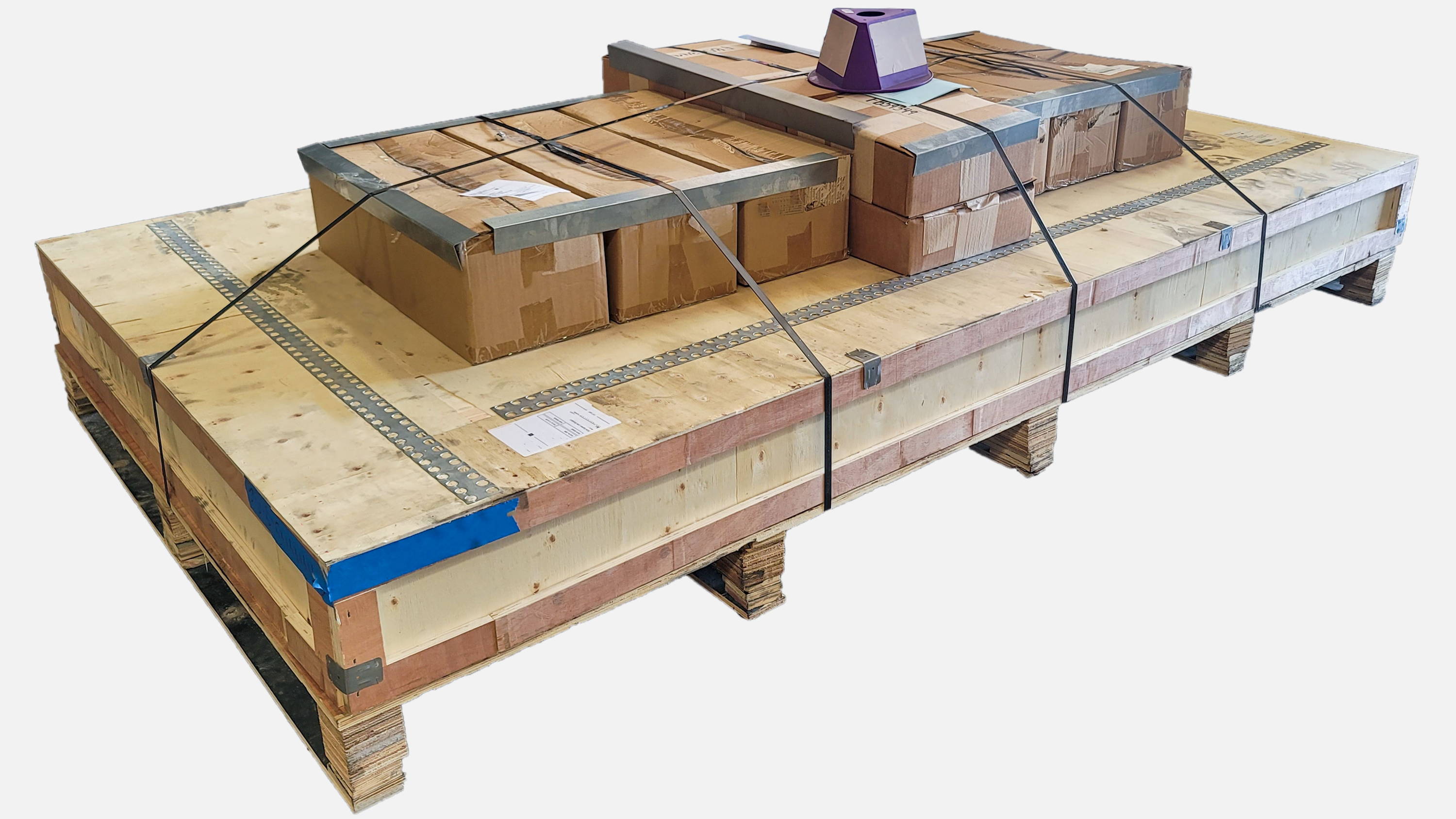 Producing large castings with perfect surfaces is a difficult task. The larger the surface area, the more likely there is to be some air pockets or voids during the casting process that only show up after machining.
Our castings are optimized to produce a high quality top surface, but even a typical table will often have some small imperfections on the top or side of the machined surfaces.
When the tables experience a higher number or severity of surface defects we designate them as factory seconds and sell them at a discounted price.
Customers who order factory seconds will receive photographs of the table before shipping.