<-Drag these Images around ->
The original Mega Square is available in a 12 or 8 inch size with two material choices: Cast Iron (FE) or Cast Aluminum (AL). All Mega Squares feature a stiff "flange and web" design that is fully machined on all outer edges with tapped holes on the sides for mounting tabs.
All 12" & 8" Squares MADE IN USA. - Patent Pending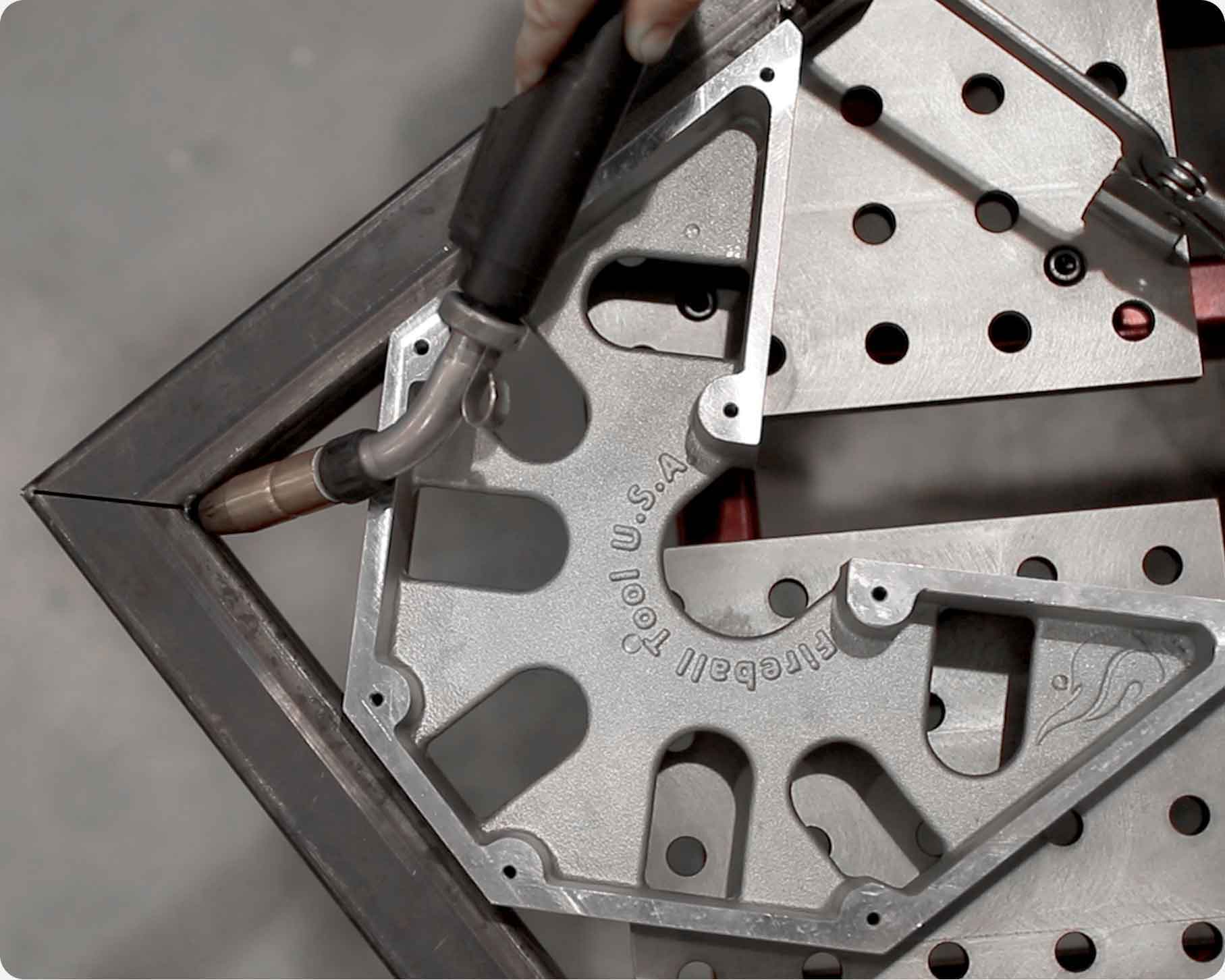 Roomy joint access for welding, gluing, nailing, riveting, etc.
---
Whatever process you're working with, it probably benefits from some clearance around the joint.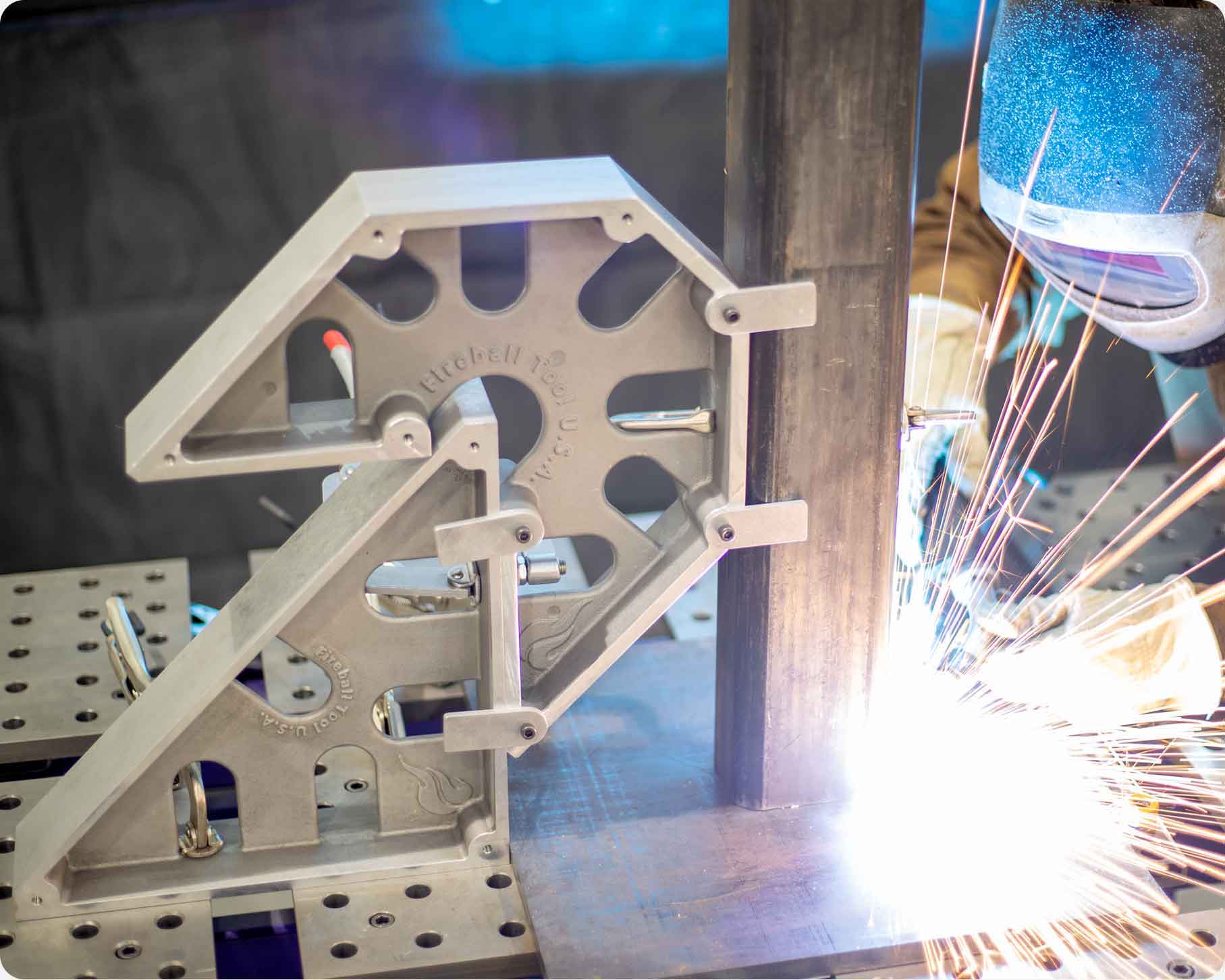 Tabs help eliminate twisting and warping in the final work-piece.
---
The machined squares and tabs always create the perfect plane for your work-pieces to rest on. Tabs also let you easily hold round tubing.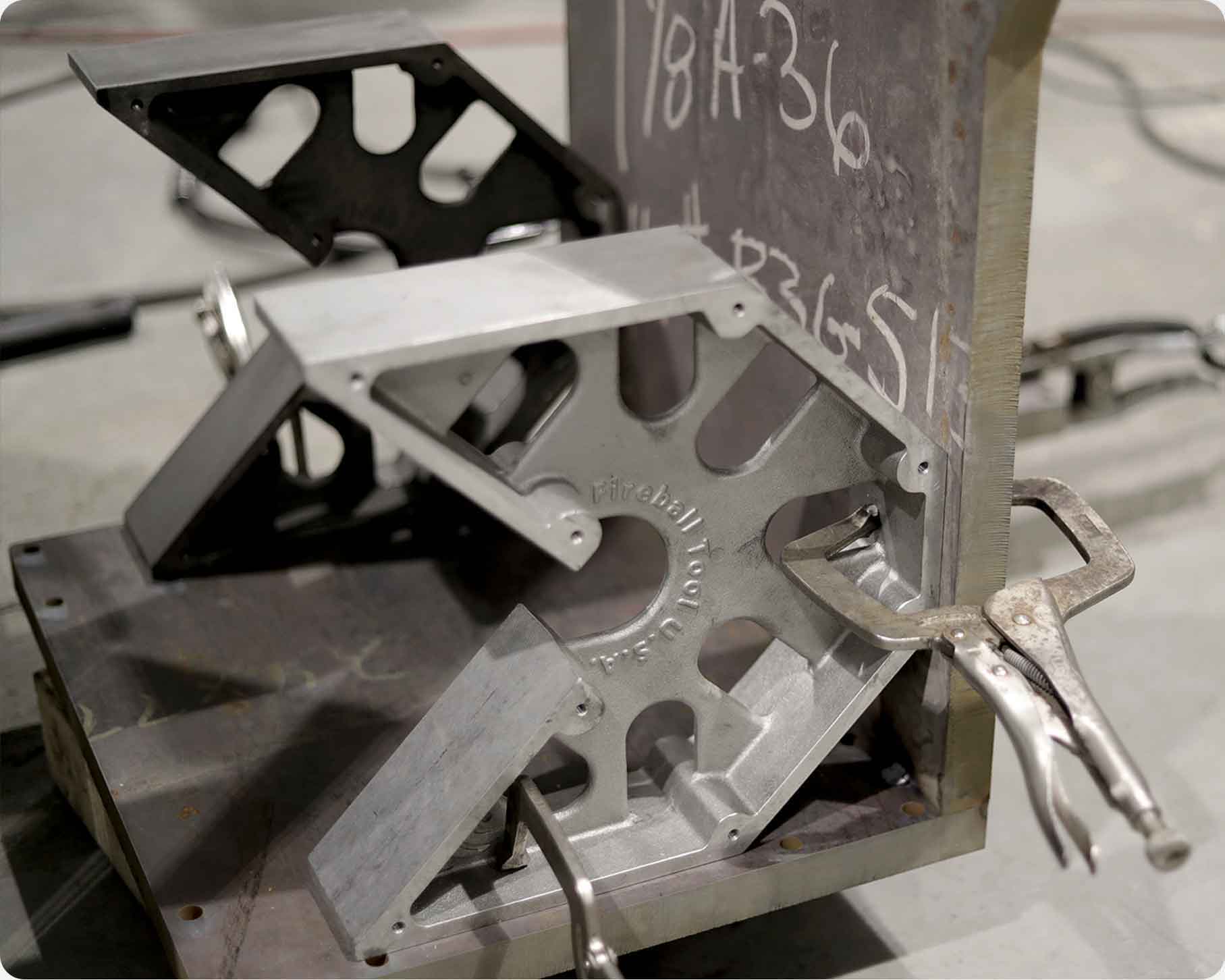 Clamping is simple with multiple surfaces for quick and rigid attachment.
---
Stop spending your time and focus figuring out clamping strategies, or worse, clamping your straight workpiece to crooked surfaces.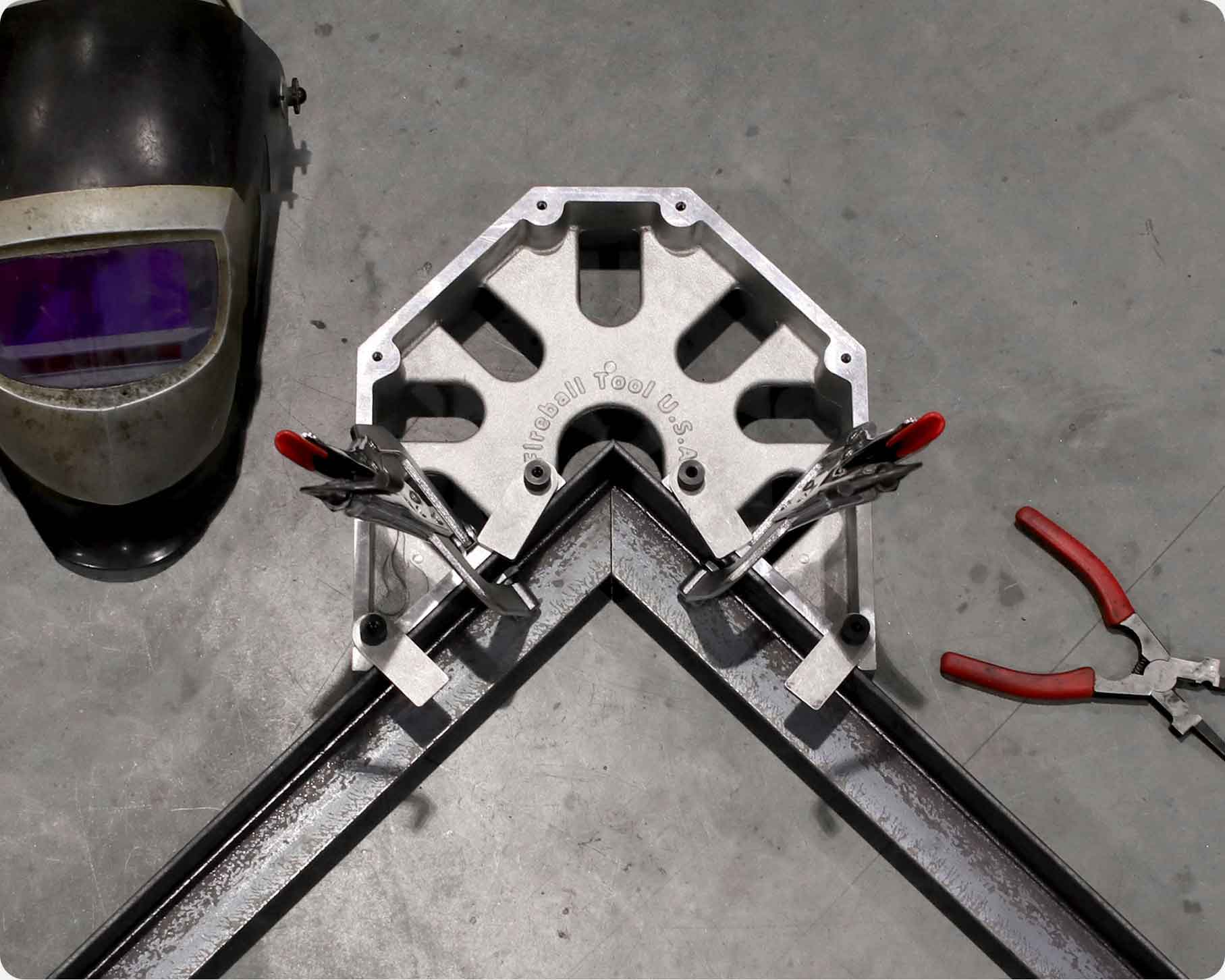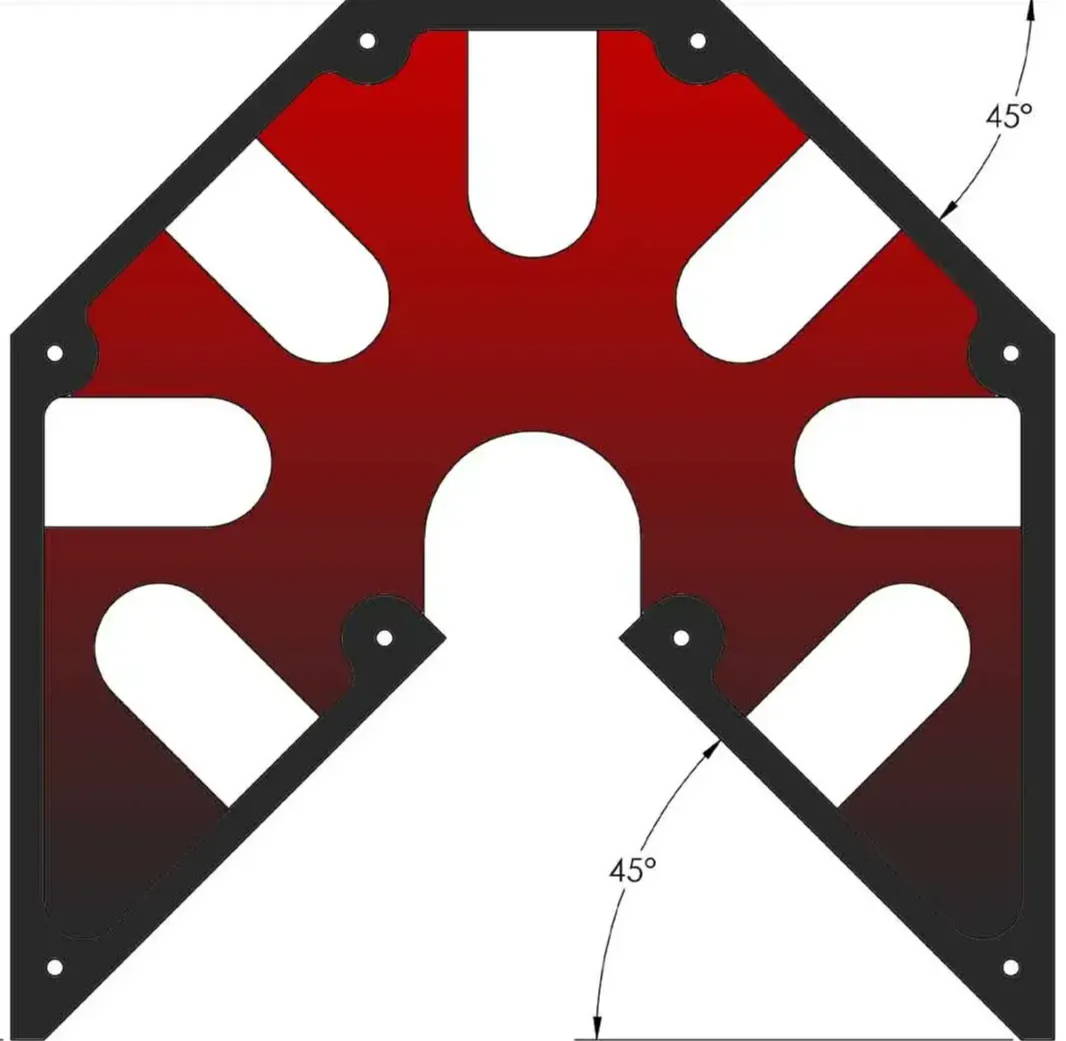 | | | | | |
| --- | --- | --- | --- | --- |
| | Size (in) | Aluminum (AL) | Cast Iron (FE) | Flange (in) |
| | | | | |
| | | | | |
| | | | | |
| | | | | |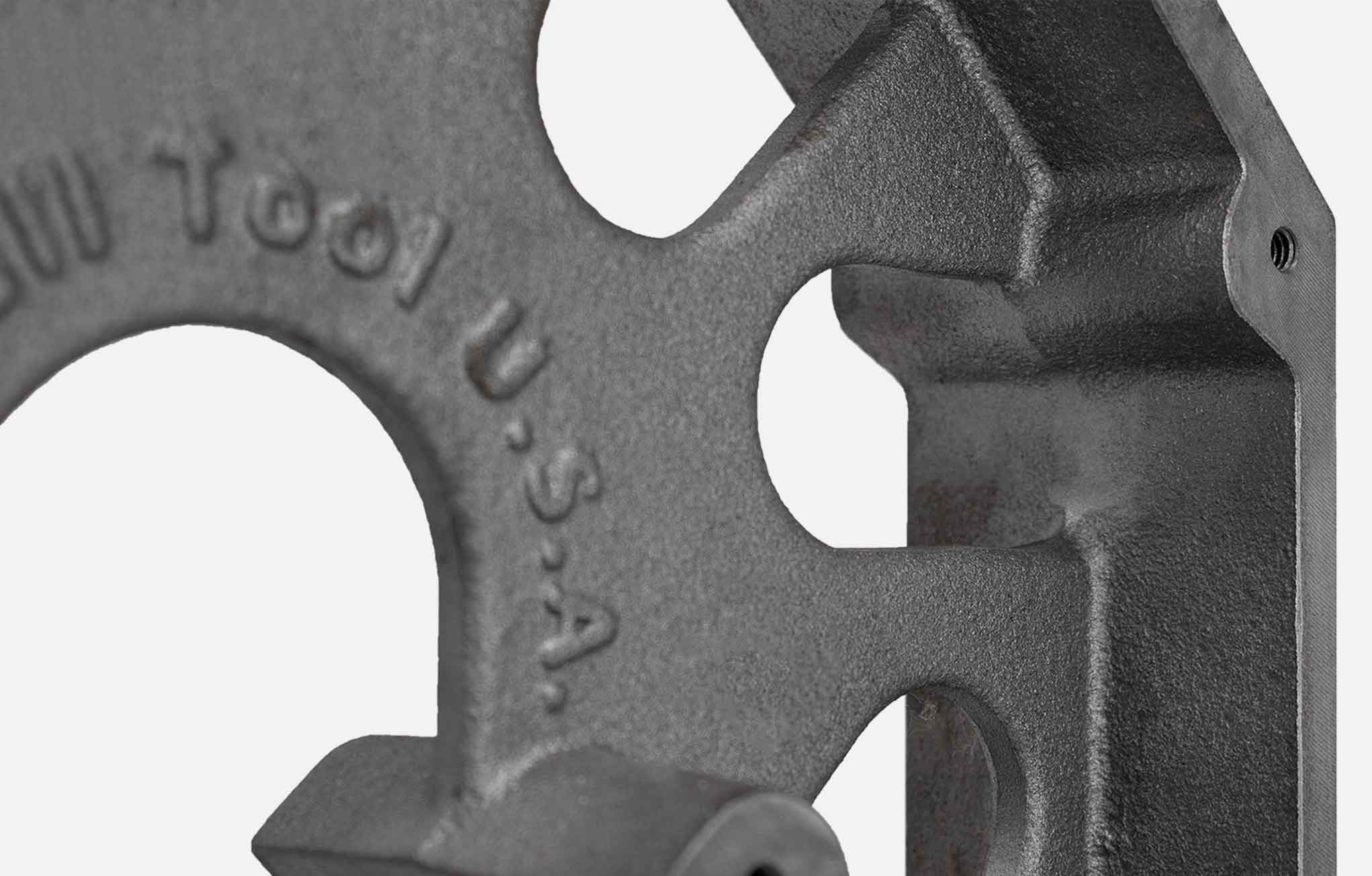 ---
12" squares have a profile similar to an I Beam where the web is centered on the flanges.

8" squares are similar to a "C" channel where the web is off to one side of the flange.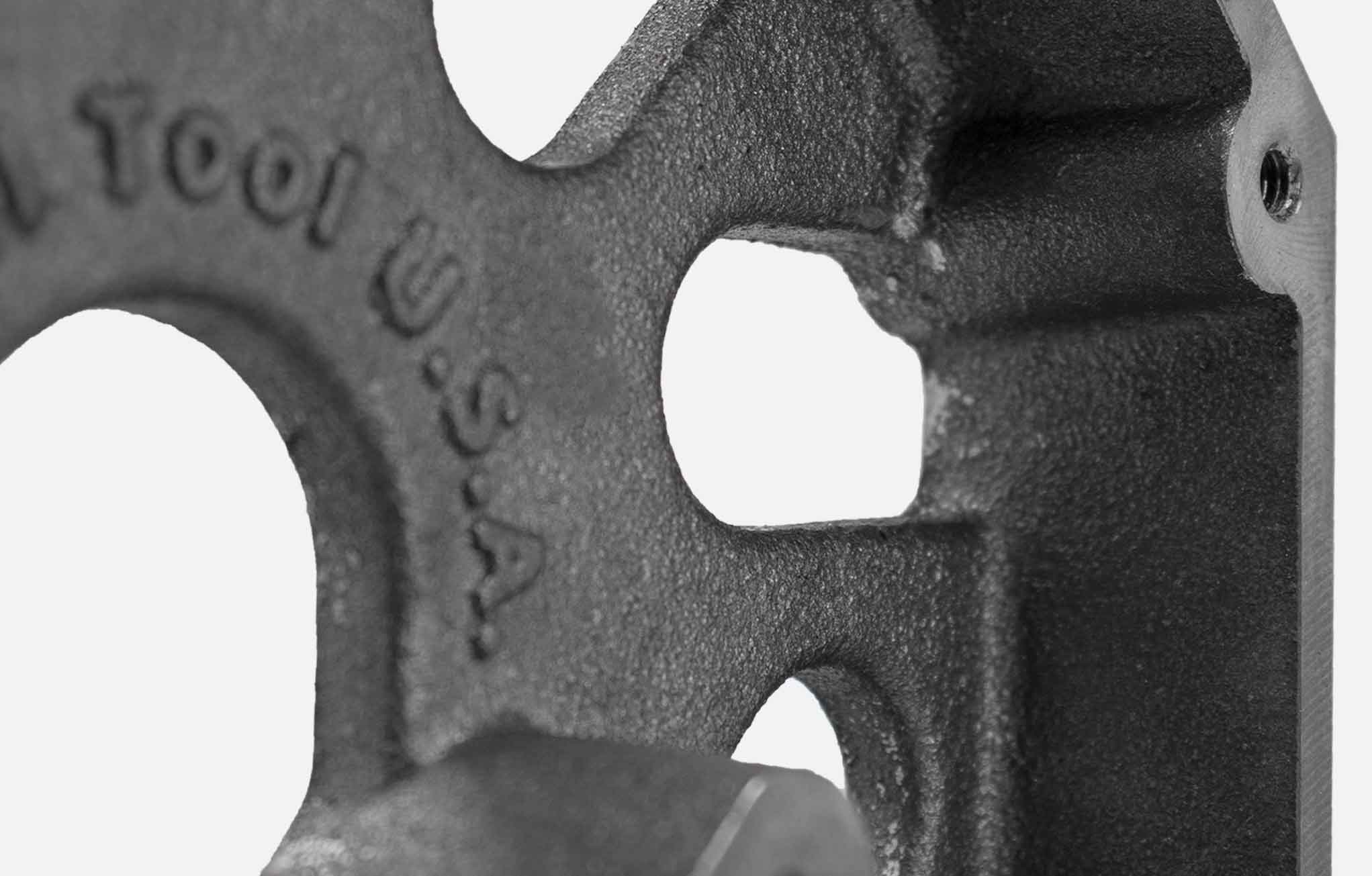 Aluminum (AL)
Cast Iron (FE)
Dragon Scale (FE)

Pros

Lightweight (Ideal for welding on the go)

Resistance to deformation vs aluminum billet

Some natural resistance to weld spatter.

Cons

Can be be damaged if dropped or if used in heavy duty projects.

Pros

Great for heavy duty projects

Excellent resistance to deformation and raising burrs when scratched.

Some natural resistance to weld spatter.

Cons

Heavy (Not ideal for mobile welding)

Susceptible to rust.

Fireball's new Dragon Scale coating provides the corrosion resistance of our previous black oxide finish with the added benefit of enhanced spatter resistance.

It's spatter resistance needs to be seen to believed; it out performs even the best weld spatter sprays without the use of any sprays.
Our revolutionary tabs allow you to align your material up so that you don't even need a welding table! Don't spend thousands on a flat table, just use our squares! Tighten the tabs onto the front or back of your square and you can immediately get to work. Sure, there are different jigs out there, but can they line your material perfectly in seconds?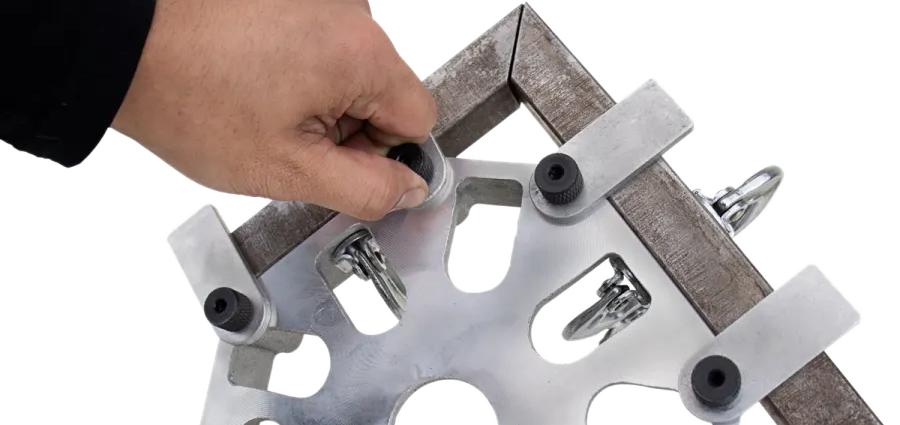 But it doesn't stop there. We reinvented the game by introducing our thumbscrews. Say goodbye to your hex keys and Allen screwdrivers and freely adjust the tabs with only your fingers!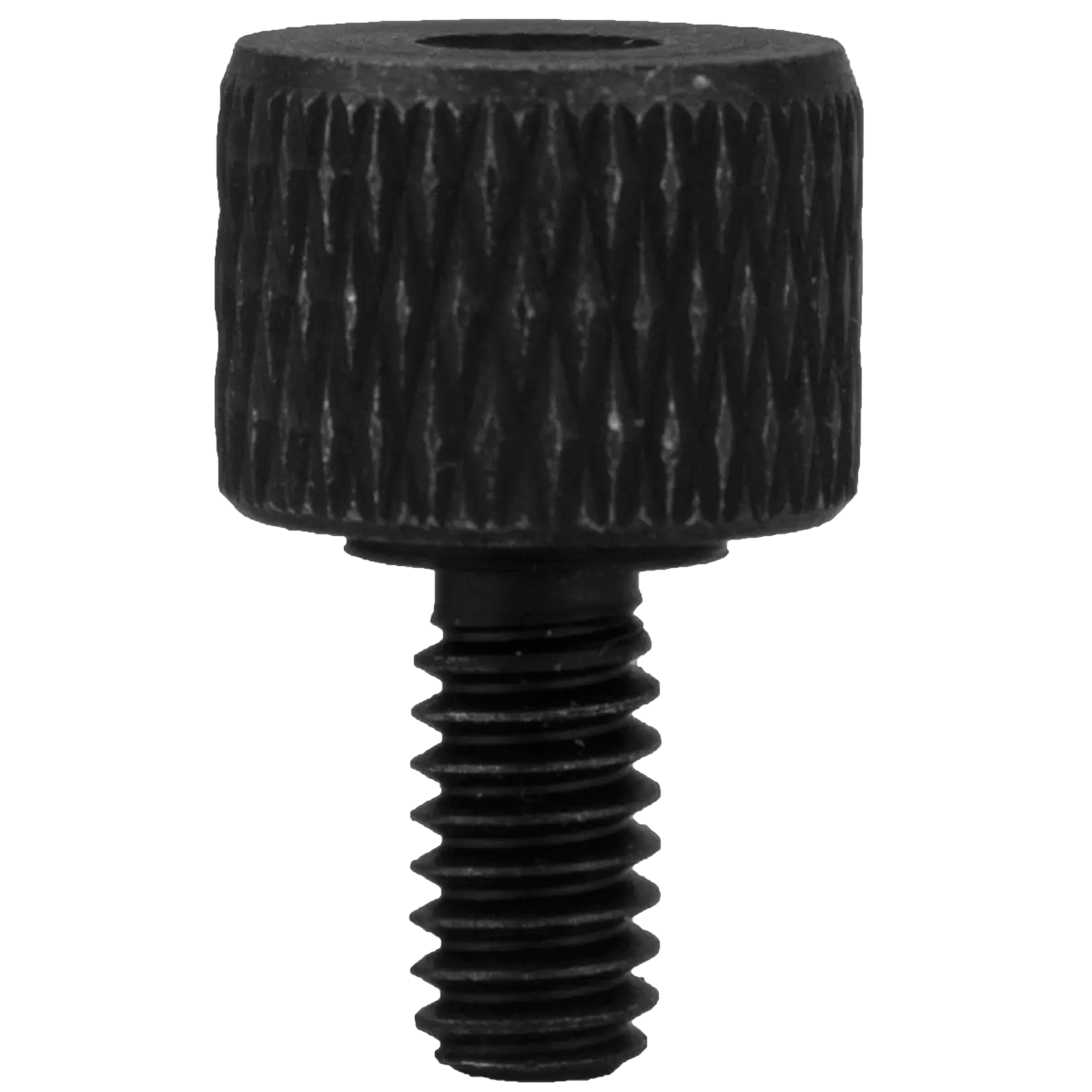 Install our edge alignment pins on any square to create a large, overhanging edge which can be used to index the square on a different plane. Depending on the square, this allows you to create edges which are 90 degrees (perpendicular), 45 degrees, parallel, and even 60 and 30 degrees from the edge.
Use it with our Monster squares to create a speed square for layout.

Use it to hang the square off the edge of a table for working vertical or perpendicular to table surface

Use it to elevate the squares off the ground or table for extra clearance when you're fitting and welding entire frames

Tip! If trying to create a parallel edge with the mega square for marking, use our shims to get that perfect distance!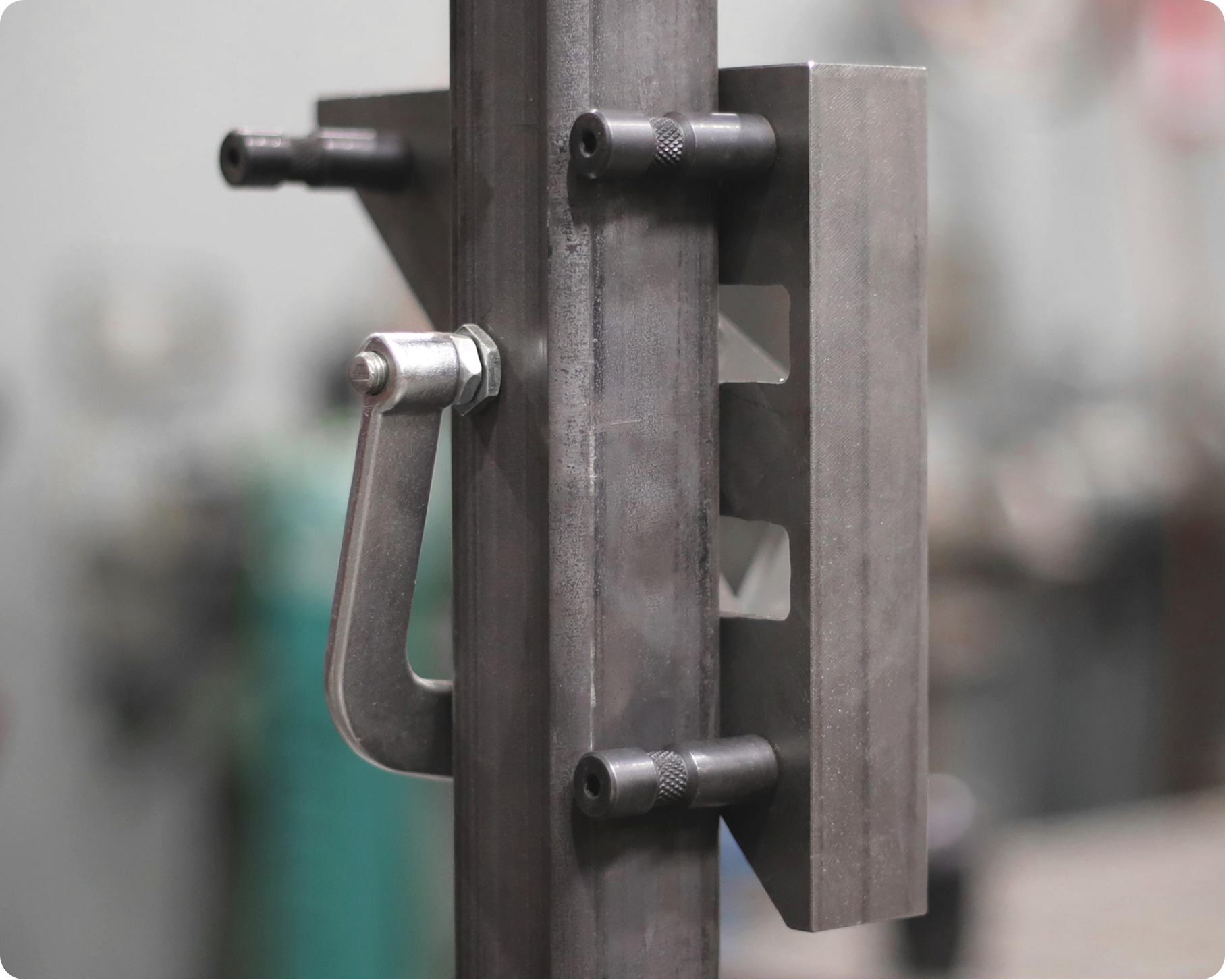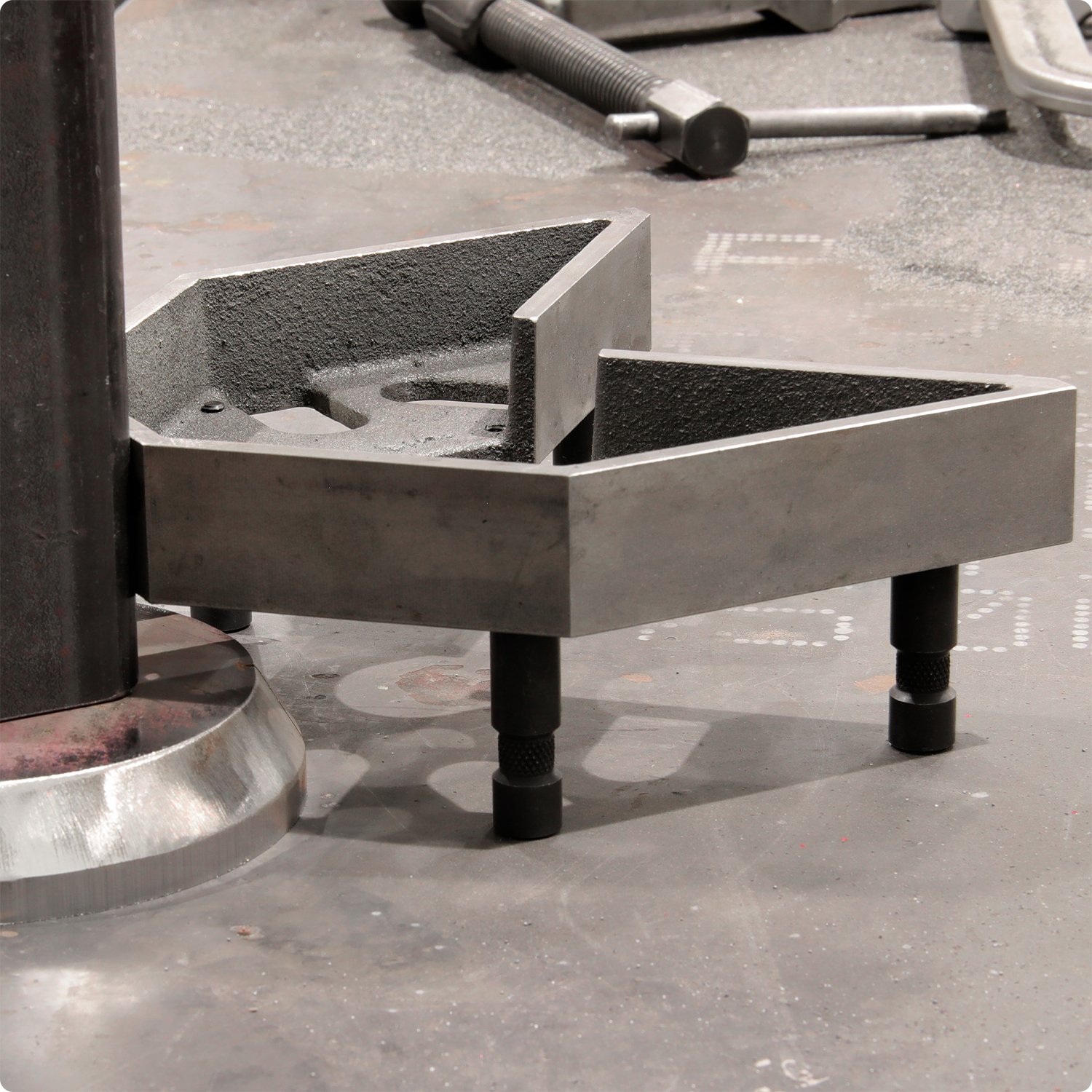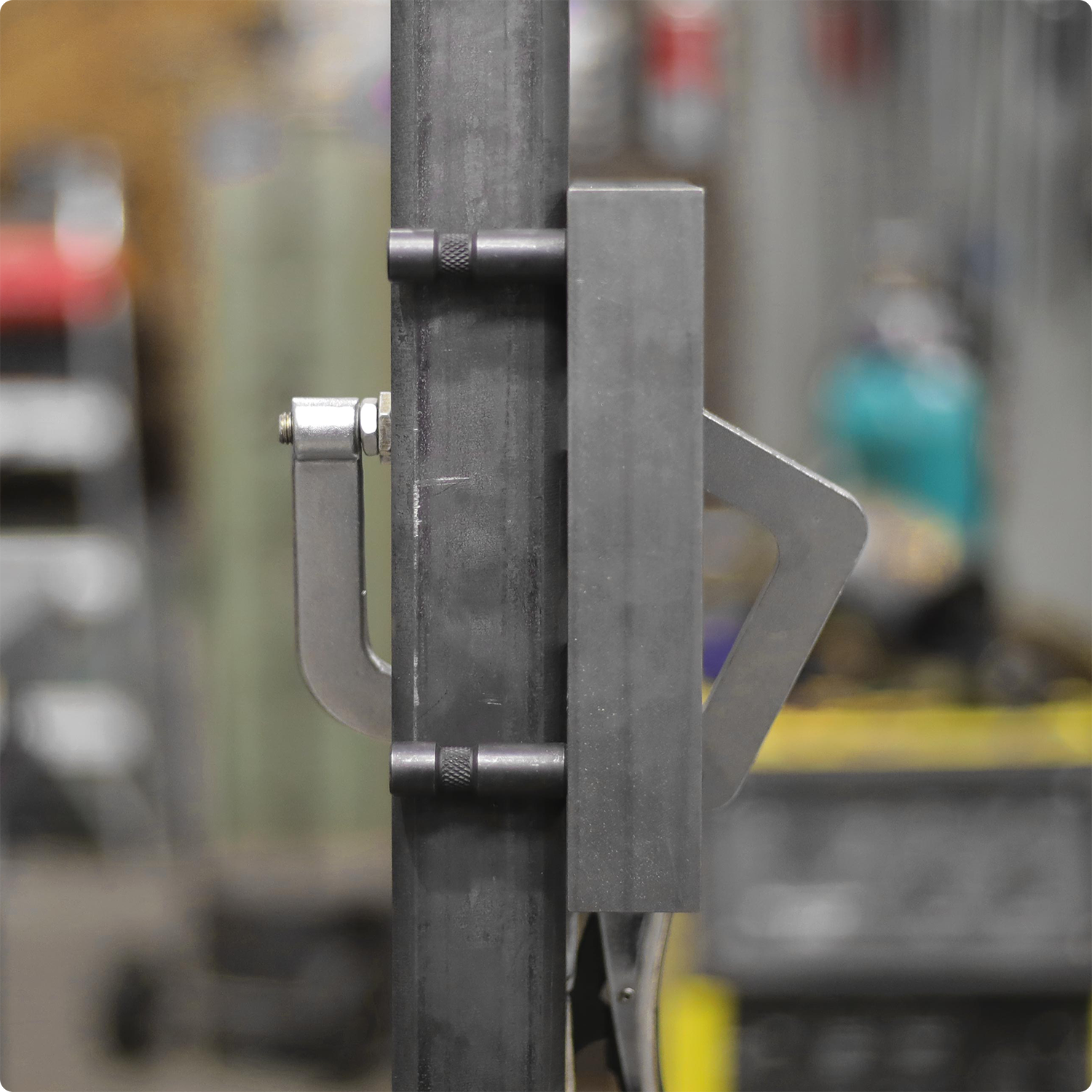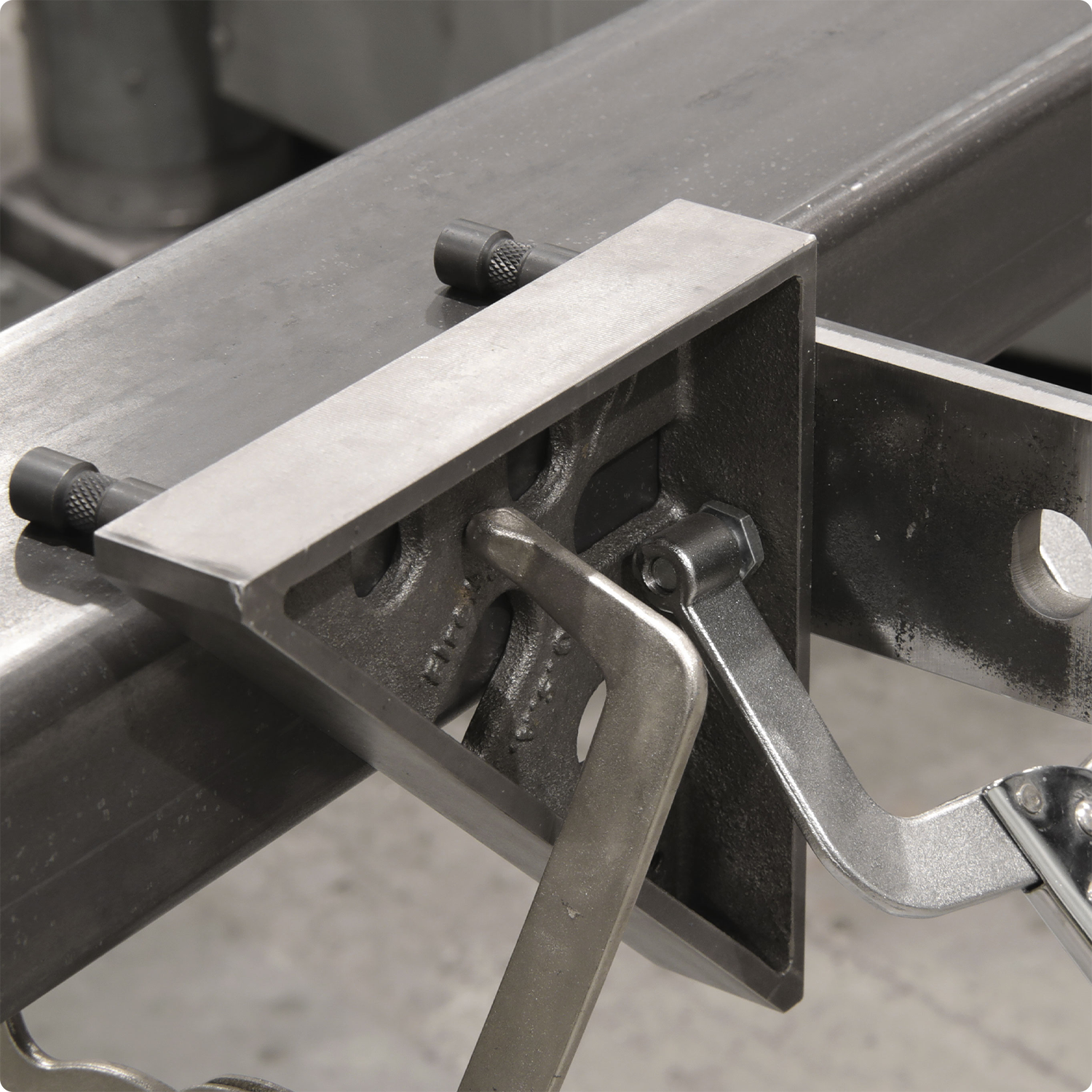 Where Did This Square Come From?
How I like to use the squares
Aluminum vs Cast Iron Squares
Shipping
It depends on where you are. Orders processed here will take 5-7 business days to arrive.
Product
If you need to return or exchange an item, please contact us
with your order number and details about the product you would like to return or exchange. We will respond with instructions for how to proceed from there. Returns will be accepted within 60 days of receiving it. No returns outside USA on any tools. No returns on tools or any components
that have been modified outside of Fireball Tool.

Love your Fireball Tools Guarantee
100% satisfaction guarantee - 60 Day Return Policy (For USA Only)
If for any reason within your first 60 days you don't love them, you can send them back.
(Not valid for Table Toppers or Plates)
It depends on the creator and the product. All options are outlined on the product page, so look out for customization options there.
Any question?
If we still haven't answered your question, you can contact us below and we will get back to you as soon as possible.