Frequently bought together:
Description
---
There are so many ways to use this square it seems like Magic. It's two squares in one- when you purchase one Magic Square you get two individual squares that also link together to form 5 different combo squares. A zinc adjustable handle provides tool-less angle adjustments.
There are so many ways to use this square it seems like Magic. It's two squares in one- when you purchase one Magic Square you get two individual squares that also link together to form 5 different combo squares. A zinc adjustable handle provides tool-less angle adjustments. Here's all the main ways to use the square: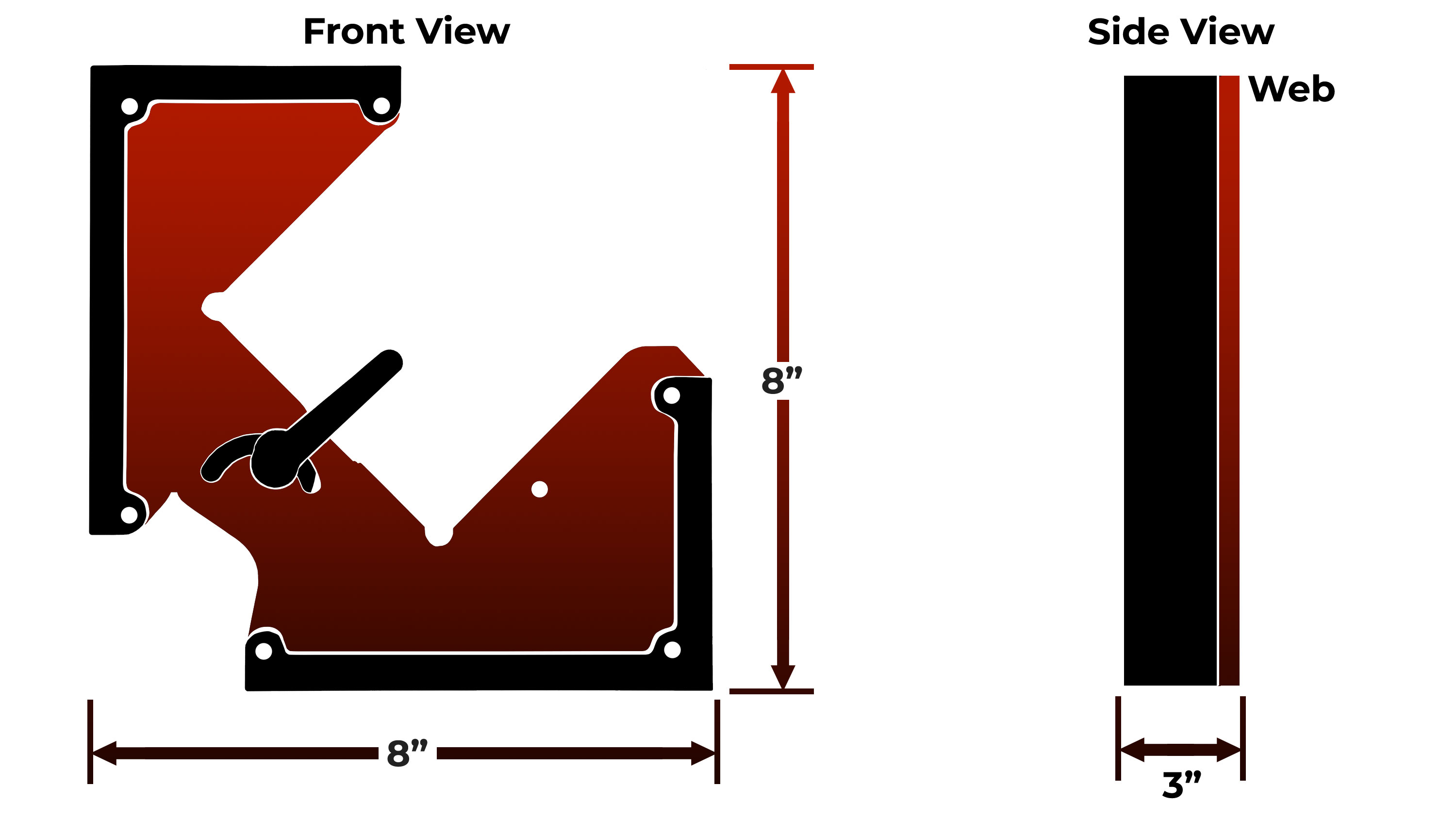 ---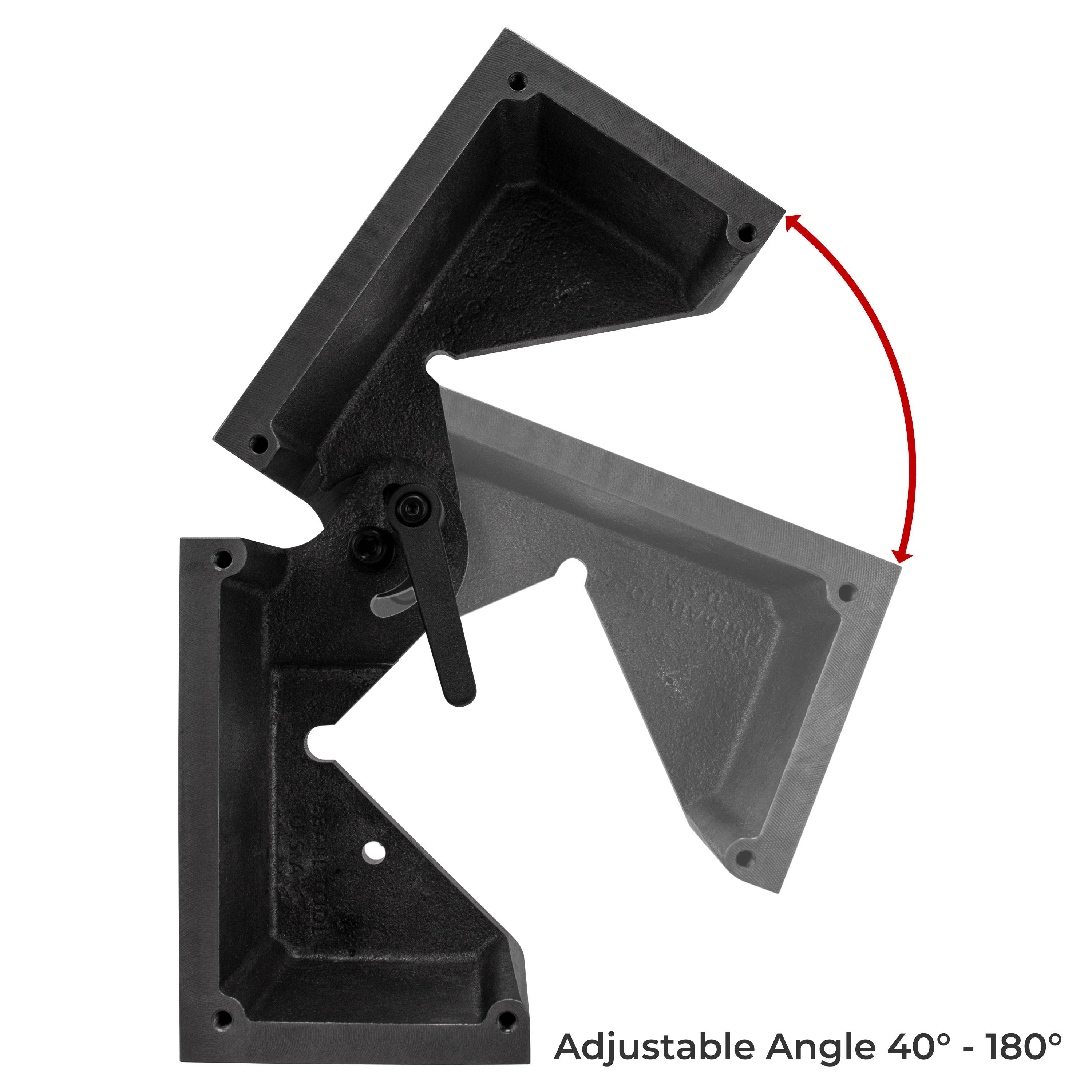 Use it as an ordinary, adjustable angle square that adjusts from 40 to 180 degrees.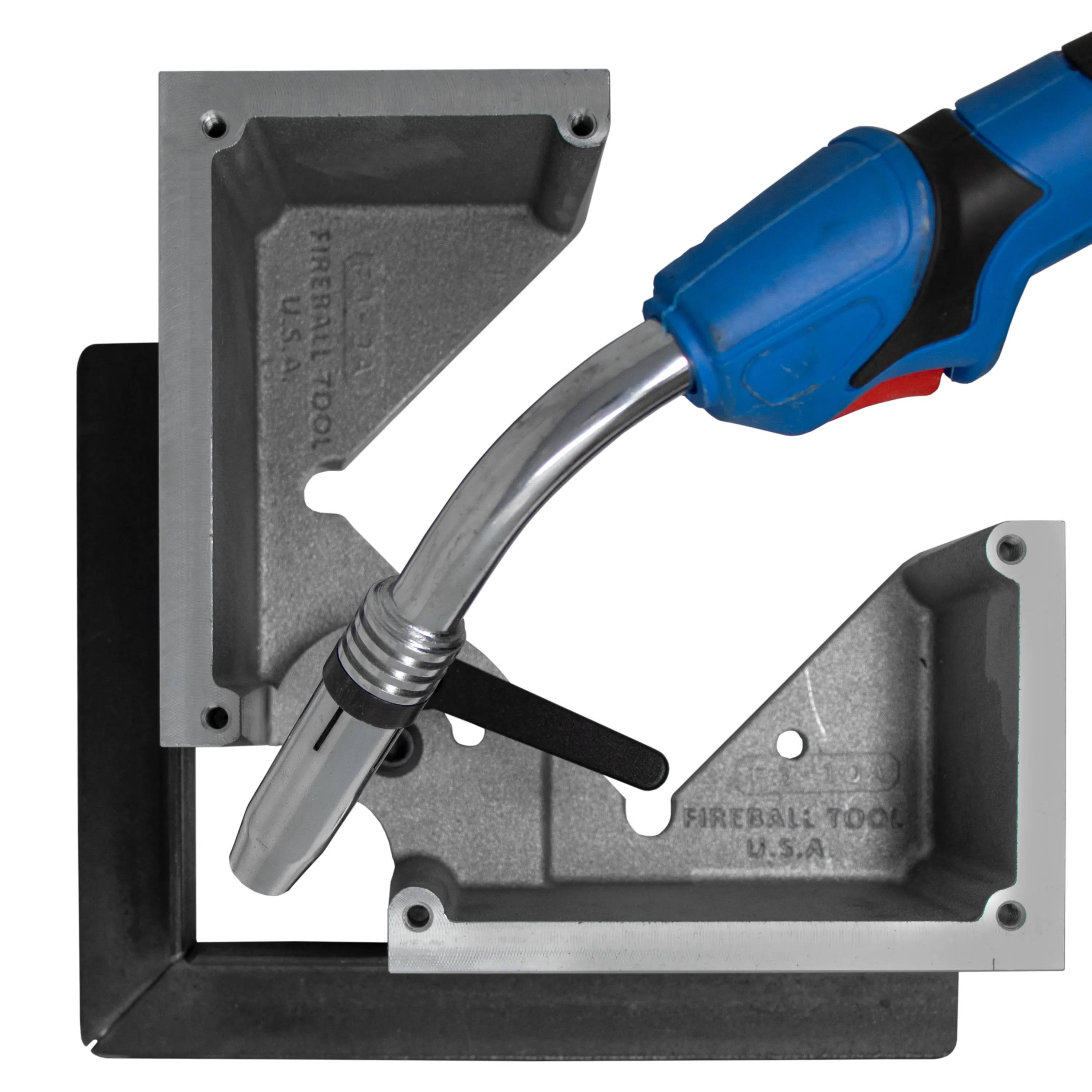 Right Angle 90 Degree Square with generous weld accessibility. Total height of 8" in this configuration.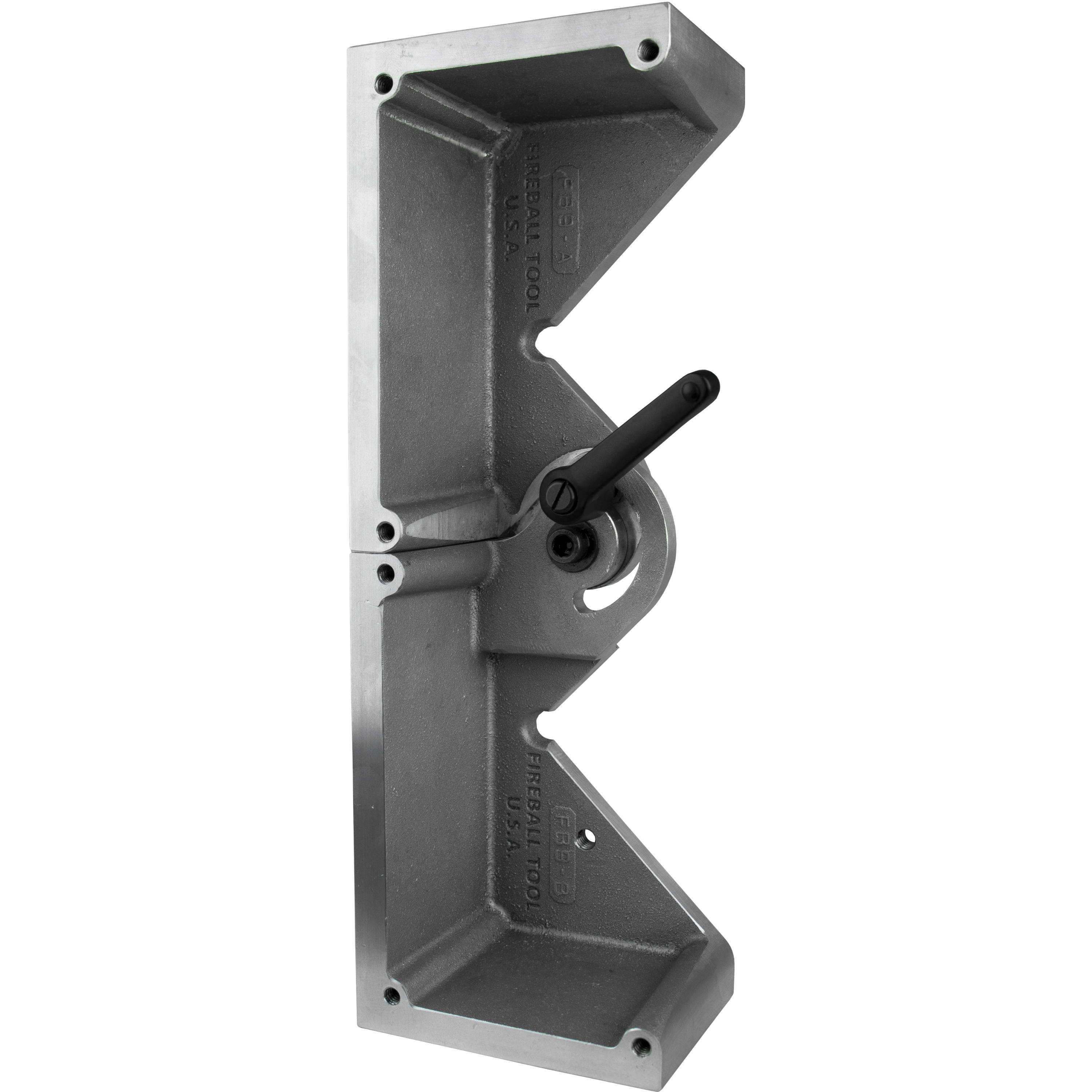 Tall 12" square when fully opened and locked into place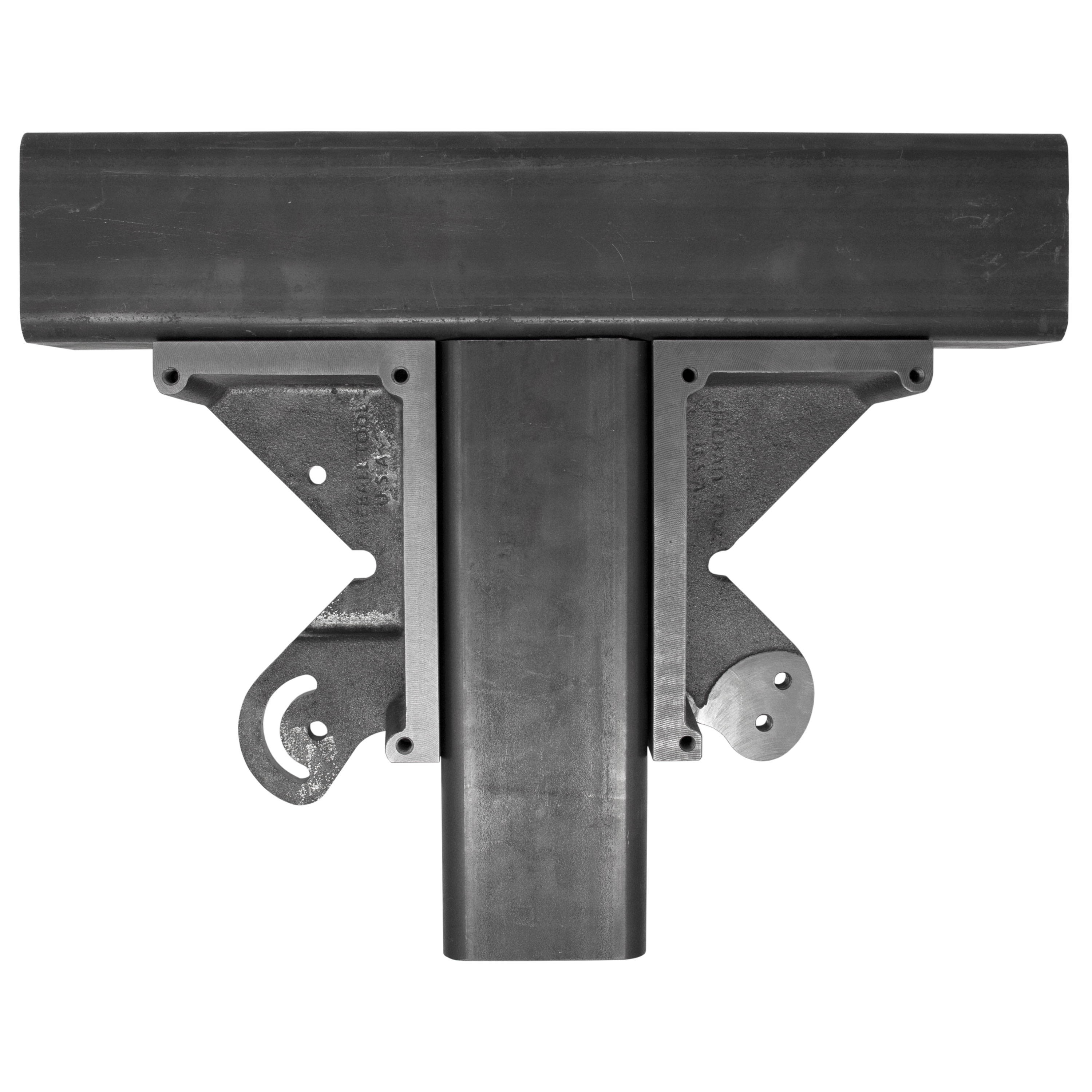 Remove the fasteners to get two individual squares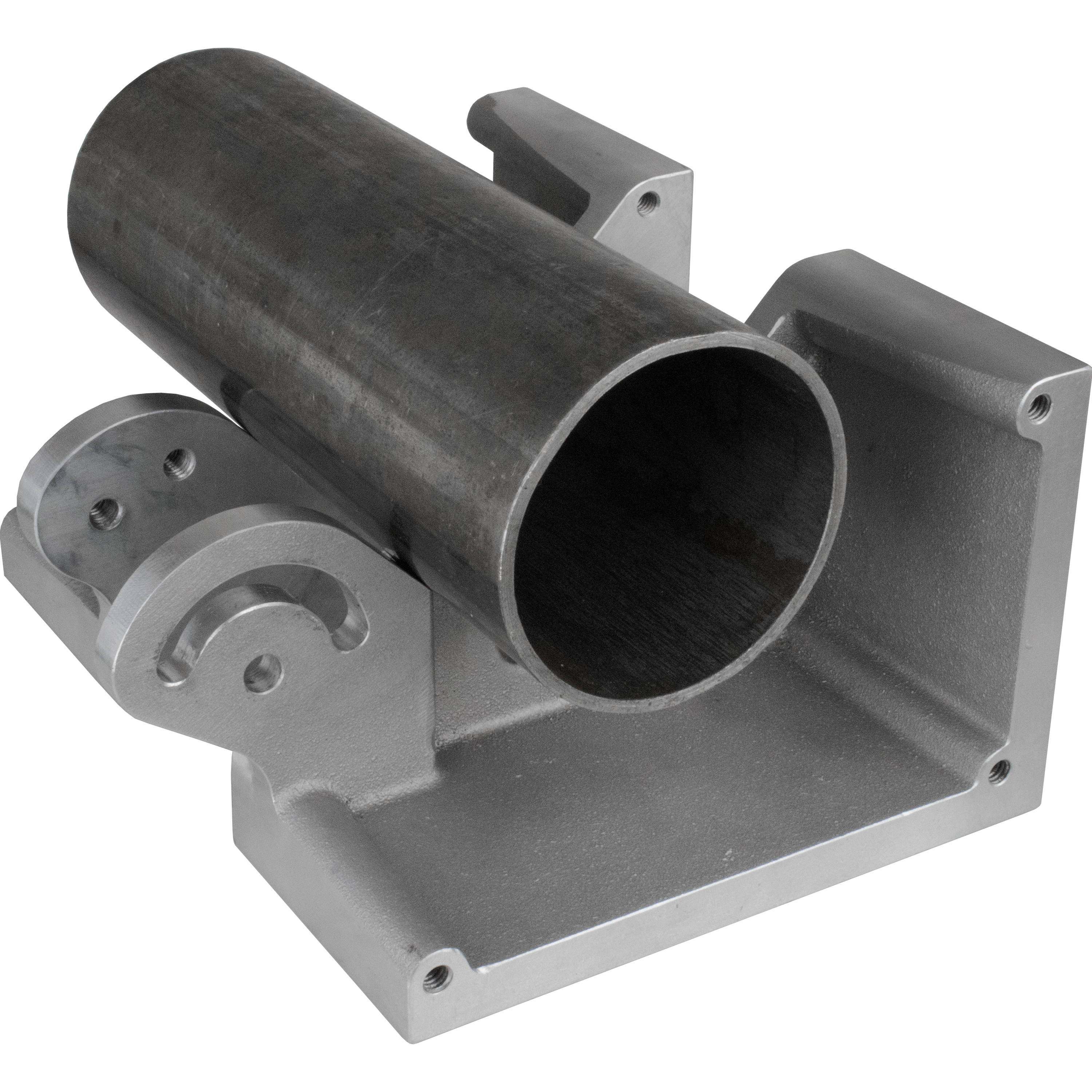 Use the large V-groove to hold large round tubing or pipe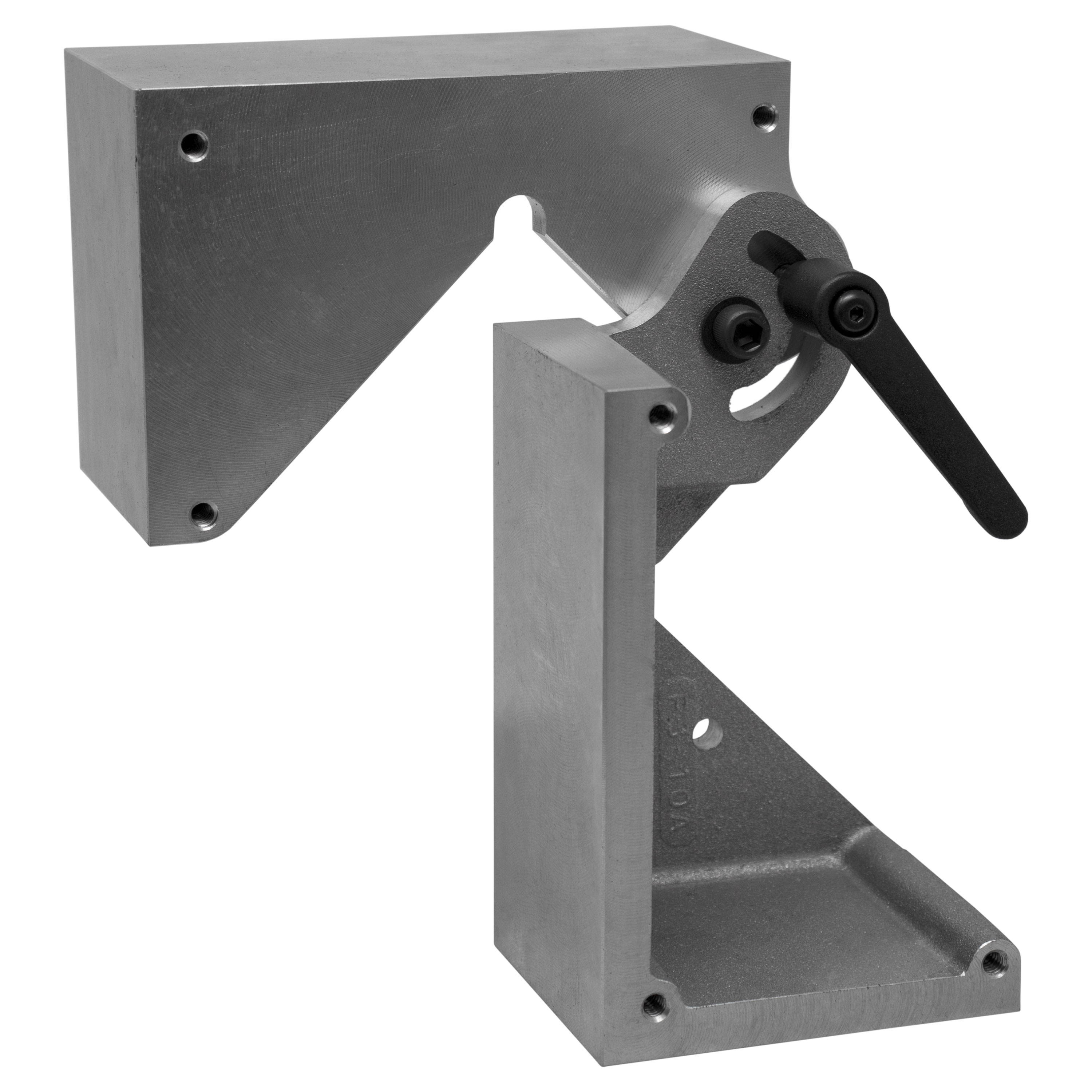 Switch up mating surfaces to position material in offset positions.
Put the squares back together but with the mating surfaces reversed. This allows you to use the square to hold material offset to each other.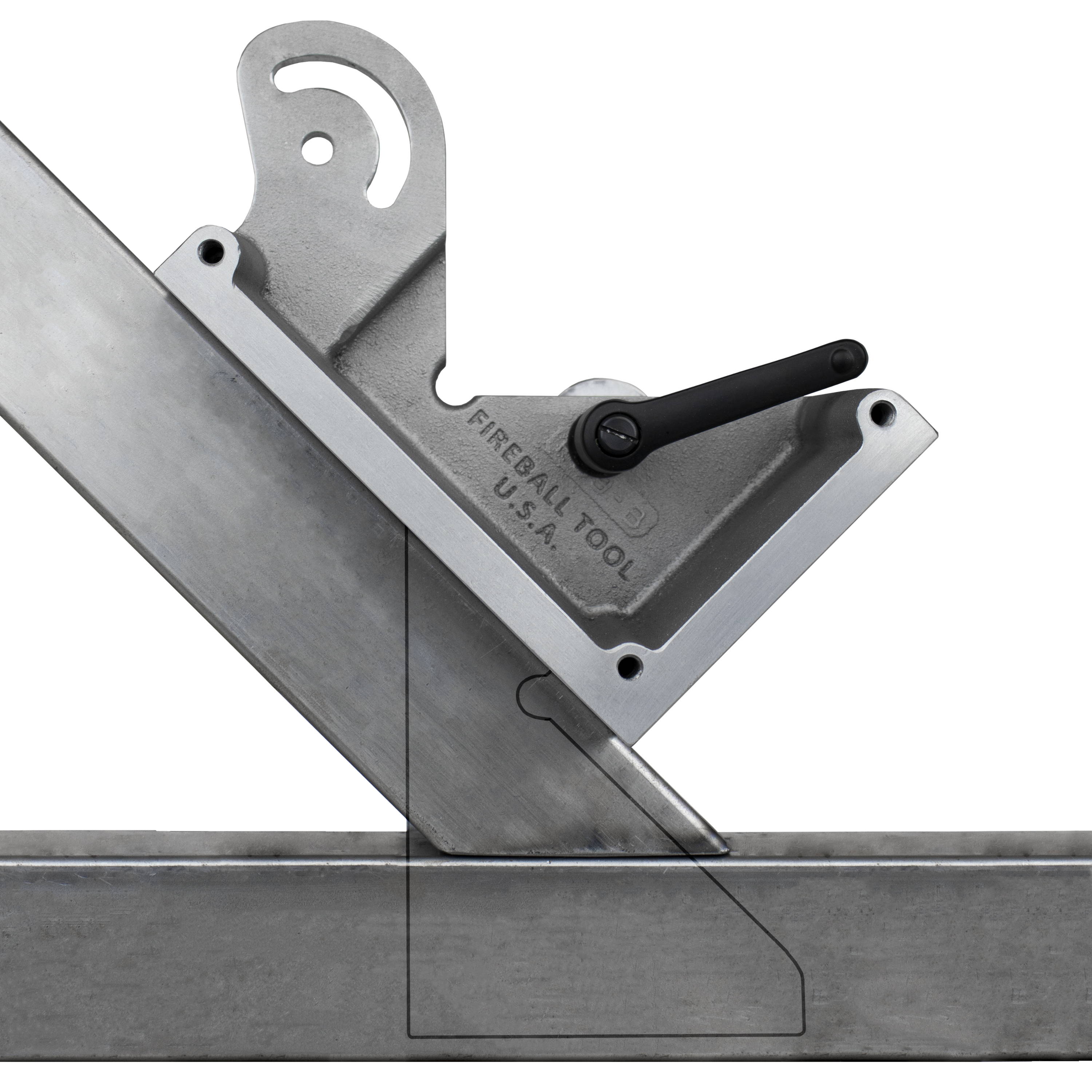 Use a second pivot point on the square with the mating surfaces reversed to change the balance of the square, it'll seem like an entirely different square tool!
---
Tips For Variable Angle Settings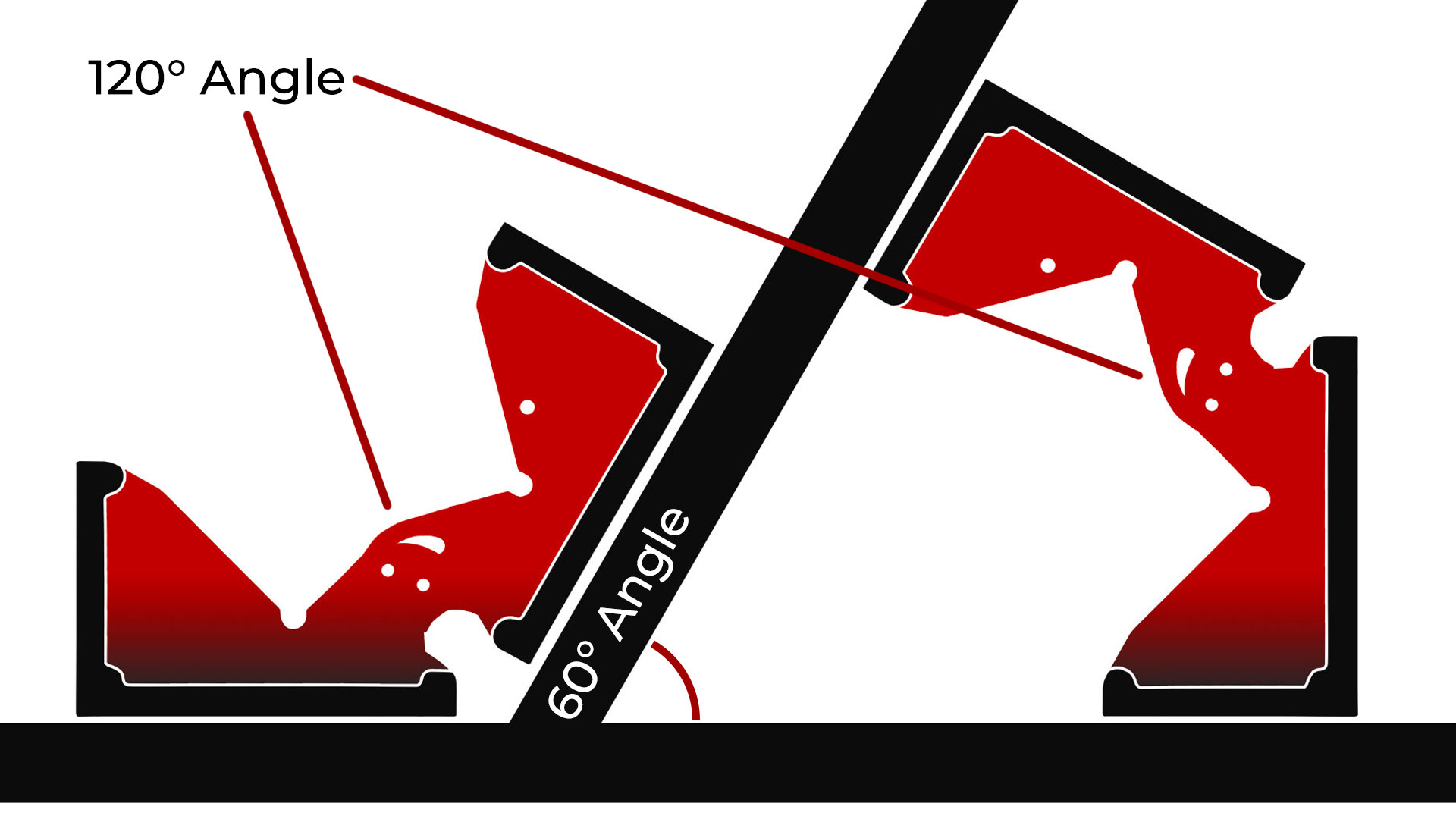 One Angle Setting, Two Ways To Hold
Each angle you set creates two useful sets of angles on the square. You get the main angle and a complimentary angle (one acute, one obtuse)
The most accurate way to get an angle is to use a digital protractor. A scale is not included due to complexities in getting an accurate, high quality scale made
Use a 4 inch block with a flat surface as shown below to set a 90 degree angle
---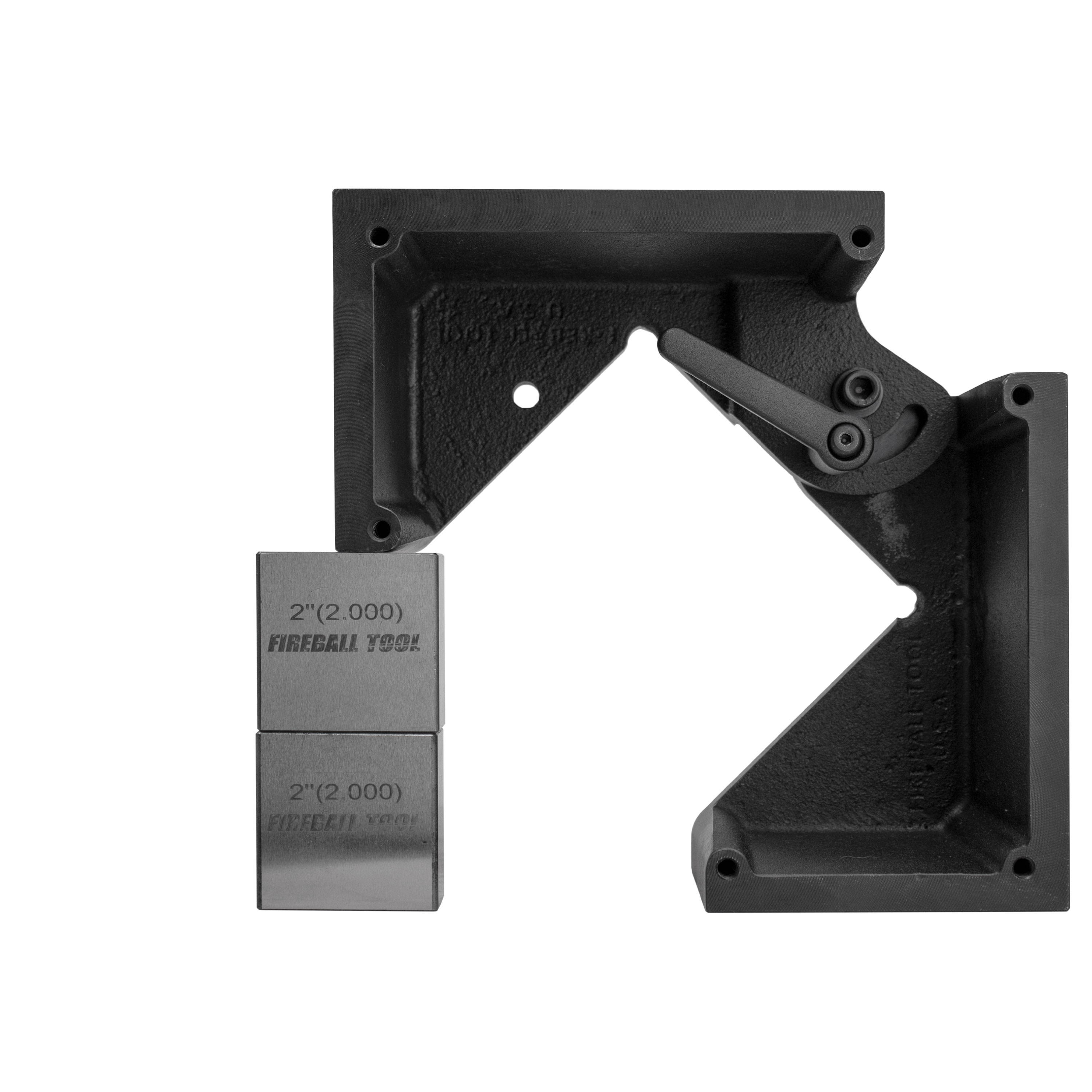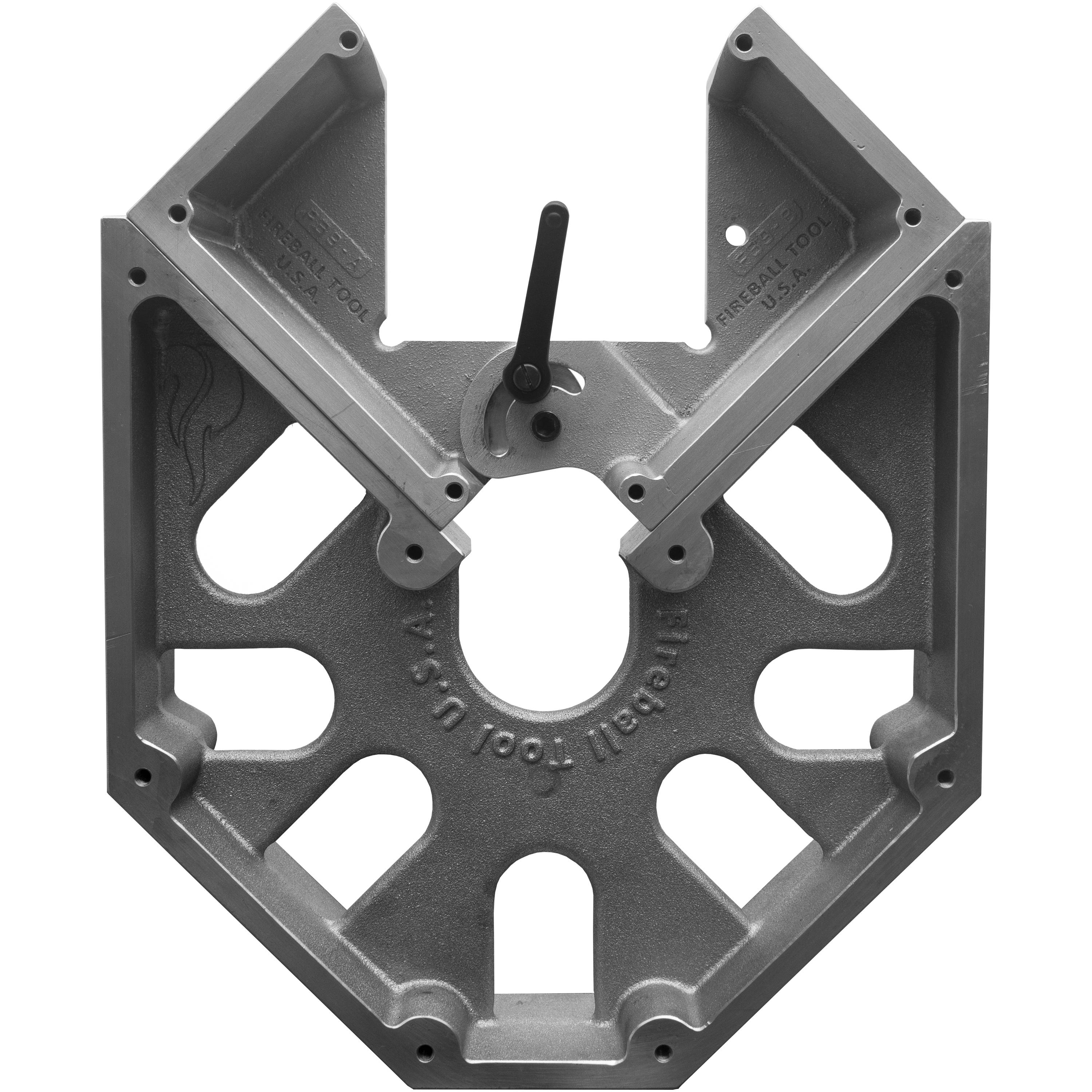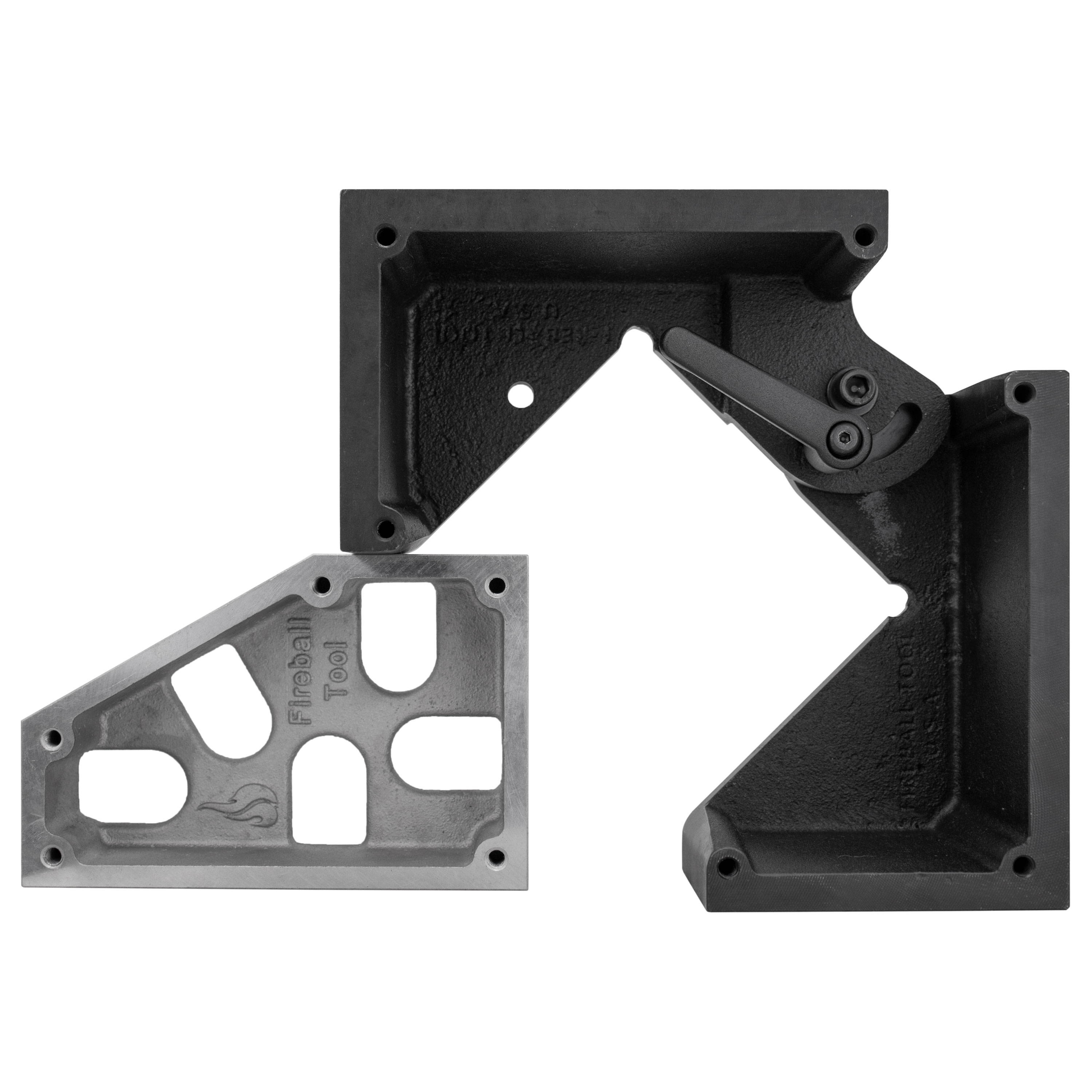 ---
---
6 Edge Location Tabs & Thumb Screws
Our revolutionary tabs allow you to align your material up so that you don't even need a welding table! Don't spend thousands on a flat table, just use our squares! Tighten the tabs onto the front or back of your square and you can immediately get to work. Sure, there are different jigs out there, but can they line your material perfectly in seconds?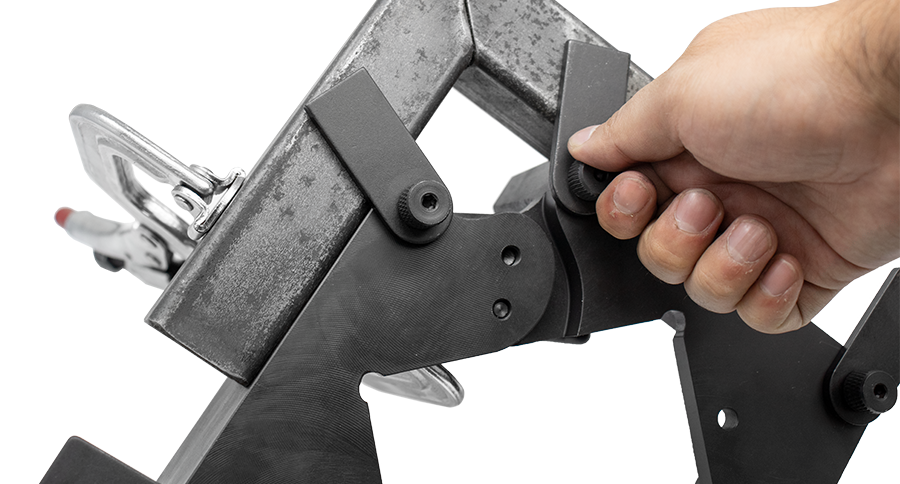 ---
Install our edge alignment pins on any square to create a large, overhanging edge which can be used to index the square on a different plane. Depending on the square, this allows you to create edges which are 90 degrees (perpendicular), 45 degrees, parallel, and even 60 and 30 degrees from the edge.
Use it with our Monster squares to create a speed square for layout.
Use it to hang the square off the edge of a table for working vertical or perpendicular to table surface
Use it to elevate the squares off the ground or table for extra clearance when you're fitting and welding entire frames
Tip! If trying to create a parallel edge with the mega square for marking, use our shims to get that perfect distance!
---
What is Black Oxide?
Black Oxide, blackening, oxidizing, oxiding, black passivating, gun bluing . . . these terms all refer to the process of forming a black iron oxide on the surface of ferrous metals.
The black oxide process is a chemical conversion coating. This means that the black oxide is not deposited on the surface of the substrate like nickel or zinc electroplating. Instead, the black oxide coating is produced by a chemical reaction between the iron on the surface of the ferrous metal and the oxidizing salts present in the black oxide solution. These oxidizing salts include penetrates, catalysts, activators and proprietary additives which all take part in the chemical reaction. The result of this chemical reaction is the formation of black iron oxide, magnetite (Fe3O4), on the surface of the metal being coated. Black oxide has a range of unique properties and benefits including corrosion protection & reduced friction.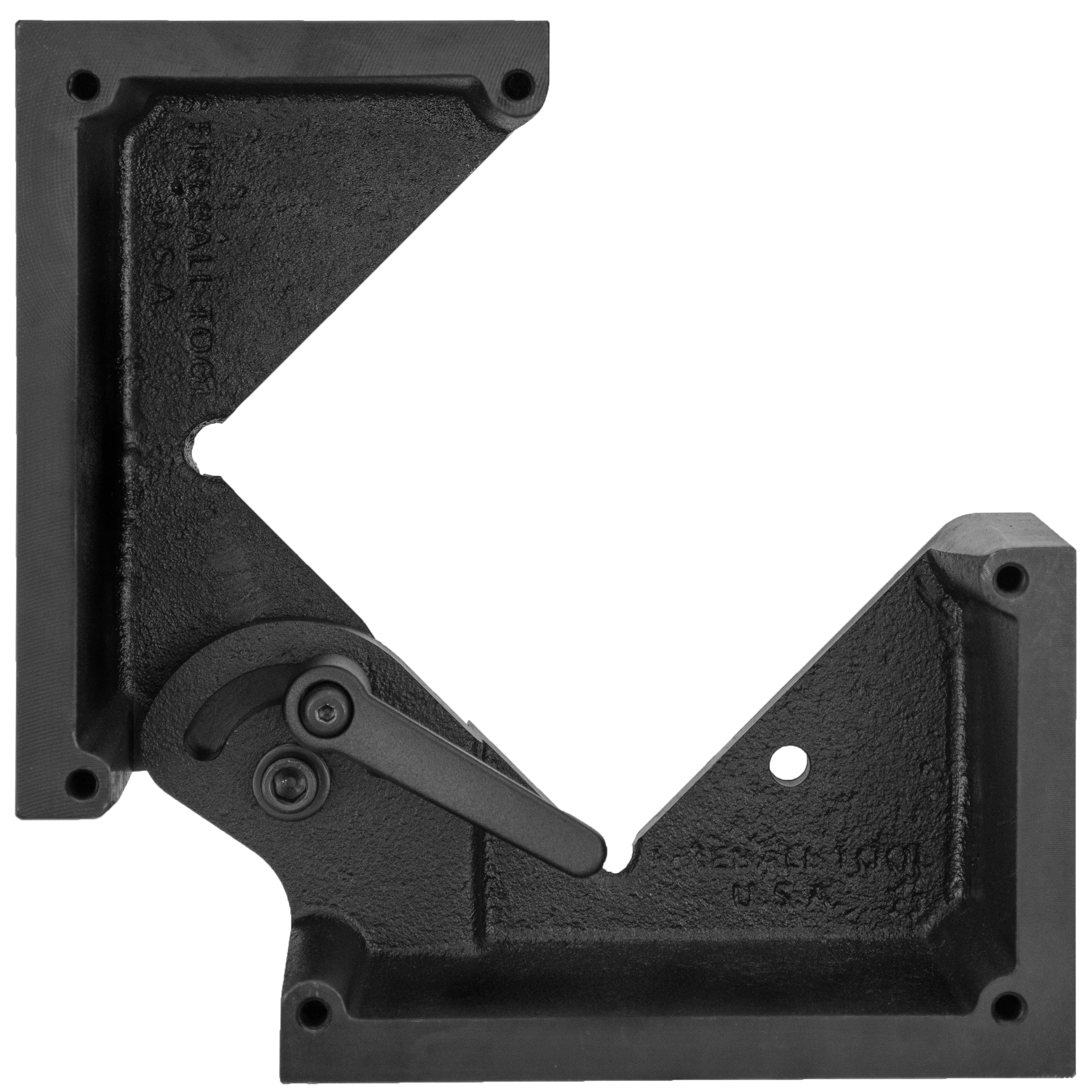 ---
The Mega Square is designed to quickly set your workpiece to 90 or 45 degrees.
Tabs help eliminate twisting and warping in the final workpiece.
Clamping is simple with multiple surfaces for quick and rigid attachment.
Roomy joint access for welding, gluing, nailing, riveting, etc.
The original Monster Square is available in a 12 or 8 inch size with two material choices.
The Monster Square is designed to quickly set your work piece to 90 or 45 degrees.
Clamping is simple with multiple surfaces for quick and rigid attachment.
Use the radius on the tabs to use the Monster Square as a traditional speed square for layout.
Compact configuration for use in tight spaces.
6" x 4" x 1.5", the 4" width is perfect for picket spacing on gates and fences.
They are the first square we offer which has a built in 60/30 degree angle.
The cutout provides just the right amount of joint access when using it to clamp things at 90 degrees.
View All
Close
19 Reviews
Sooo helpful on fabrication! We build lots of handrail for stairs and un level areas and it's an excellent tool for that!

Great piece of gear! Im very happy with these (I bought 2). They assembled nicely, once you decide to use a wrench for the handles, and seem extremely versatile. The machining is accurate, and quality, these are lifetime tools! Highly recommend to the welder or even woodworker. Yes, they cost more than the garbage at the local big-box hardware store, but they are worlds apart in quality.

The magic square is an excellent addition to my shop. Very handy for setting up any angle or used individually as two smaller squares. Great product.


Can tell a master welder, craftsman designed and created it. Very heavy duty, will last a lifetime with proper care.

Would like to see 16mm holes in it to utilize with my fixture table.

I was hoping to add a picture, but last summer I found six heart shaped pieces of 1/4 inch plate in the scrap barrel of our fab shop. They had cut some parts our on the CNC plasma cutter and these hearts were left over. I decided to make a fire ring for my daughters yard, but didnt feel like doing the layout and stashed them away. I just came across them and the magic square, which I hadnt used yet wat the perfect tool for the job. I set the angle to 60 degrees and welded all the hearts together.to make a small 18 inch fire ring. I welded a couple handles on and some stout expanded metal inside and it was done in like an hour.

The square is a bit bulkier than I expected. It doesnt need to be so deep for what Ill ever use it for, but thats ok. Ill probably put some Loctite on the pivot bolt, since it tends to move and tighten up when rotating to the open position.

I had no idea what a difference a good welding square could make. Bought one to see how it would work and ill be buying more. Never had a welding job turn out as square or come together so easily.

Only minor complaint is the one I got didnt quite line up, maybe off by 1/32 when tightened but a quick trip through the mill solved that.

Great item. Many uses in our shop. They always have great products.

One of the most versatile tools I have ever purchased! Although I've only had it one week I've already found a ton of uses for it.

This is well thought out- right down to the spring lever handle that can be reset to keep from hitting the square. I also like the smaller size when they are separated. Nice details- either as one or two squares!

Fantastic but is not flush joint. Making the tabs about a 1/16 off. Other than that great product. I maybe had a defect.

Exceeded all my expectations, real handy and make the job easier to complete correctly!!!

The magic square is a great addition to my home hobby workshop. I have been making things with some angles other than 90 degrees. The magic square has come in handy keeping varying angles consistent from side to side.
View All
Close