Frequently bought together:
Description
The Mantis Grip pliers bring a simple but important change to traditional vise grip style pliers-a shortened, low profile arm.
These pliers have the same opening capacity as normal pliers, with the difference of one arm being shortened while the other is lengthened. This lets the short arm fit into more spaces like a piece of tubing, or through the openings of our Fireball Squares. The long arm also provides a larger step-over capacity when going over obstacles.
The pliers also feature a threaded bolt on the low profile side that can be removed for an even lower profile, or modified and replaced without destroying the entire tool.
The biggest difference between 8" and 11" versions is the longer body on the 11" pliers provide more clamping force.
---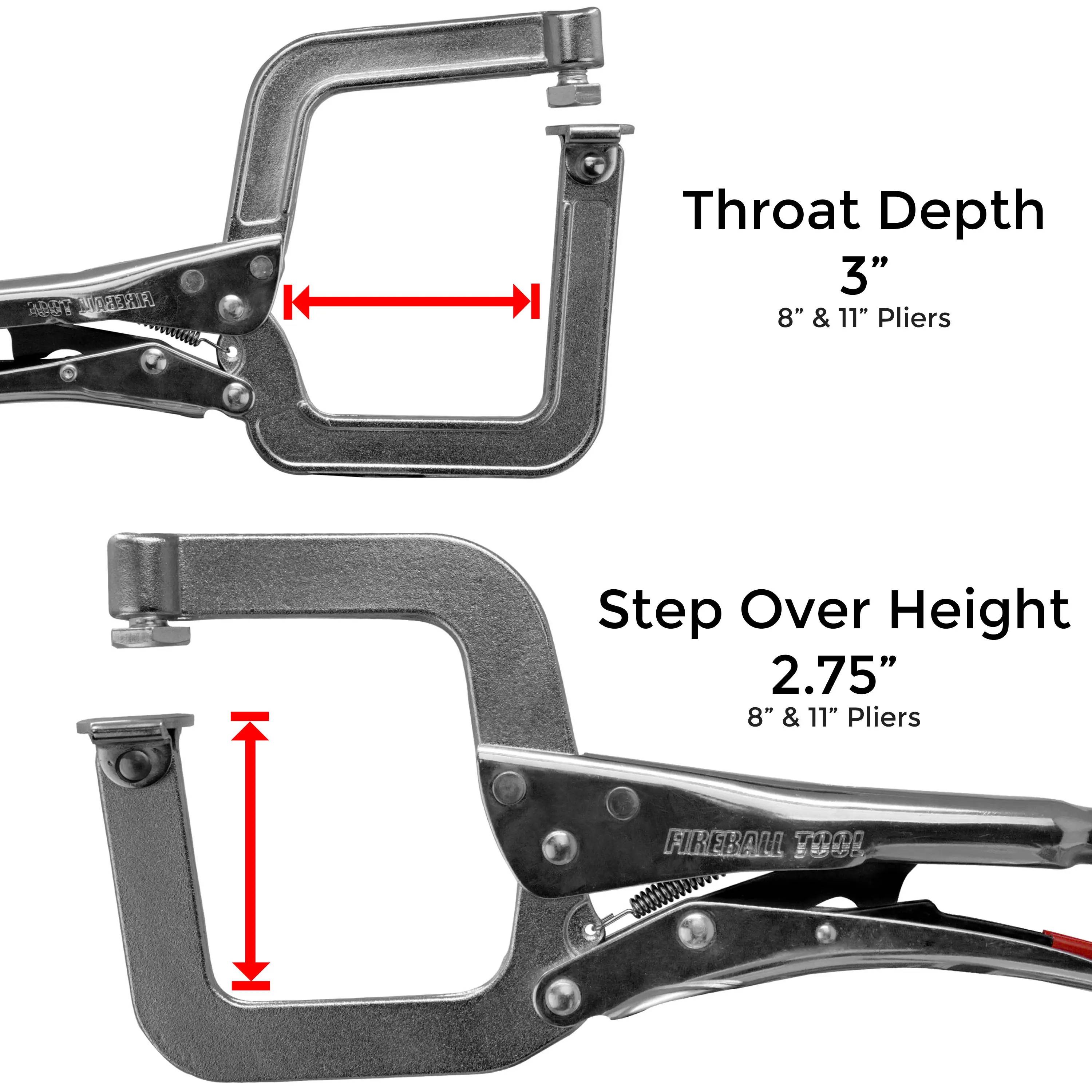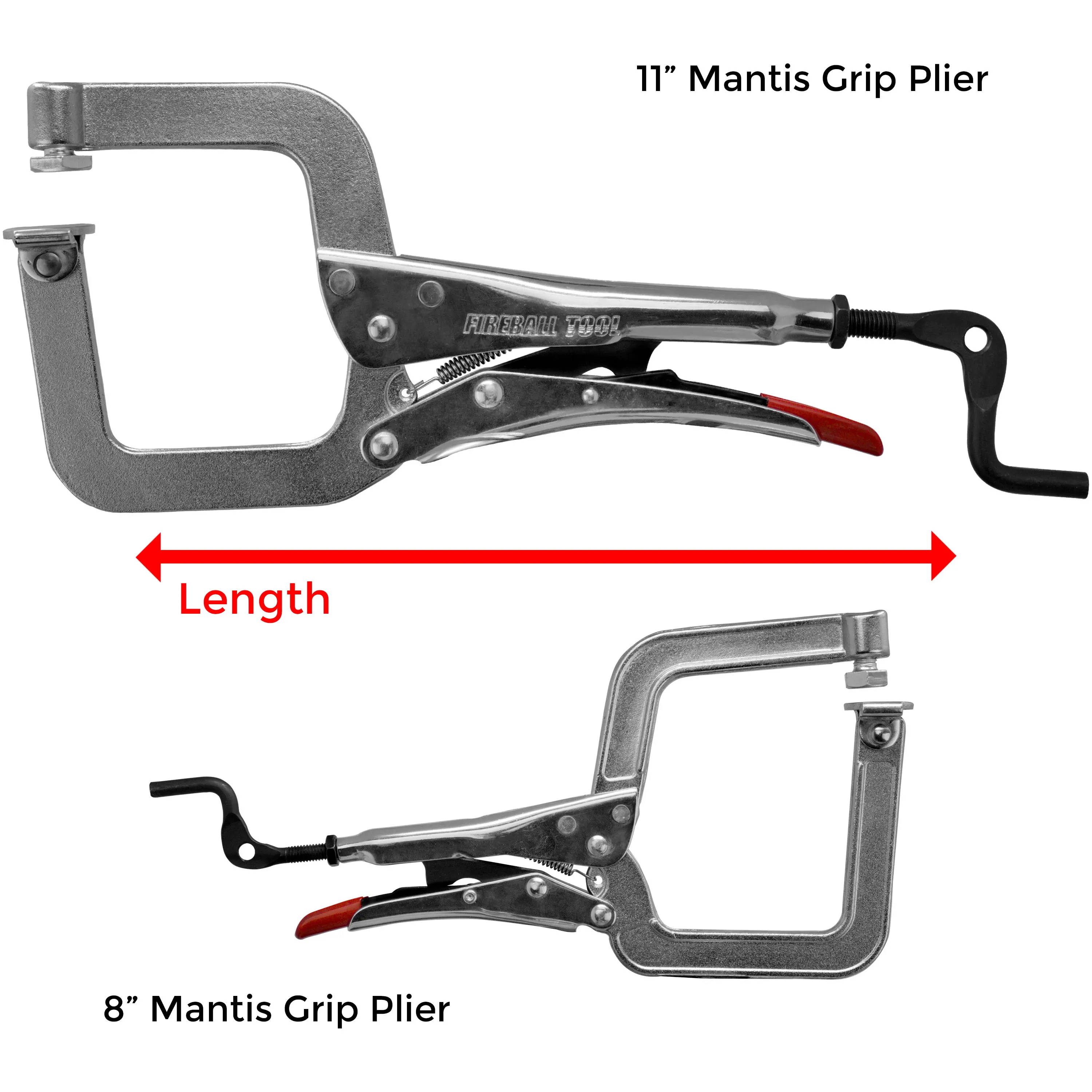 | | | | | |
| --- | --- | --- | --- | --- |
| Size | Throat Depth | Clamp Capacity | Max Clamping Pressure | Step Over Height |
| | | | | |
| | | | | |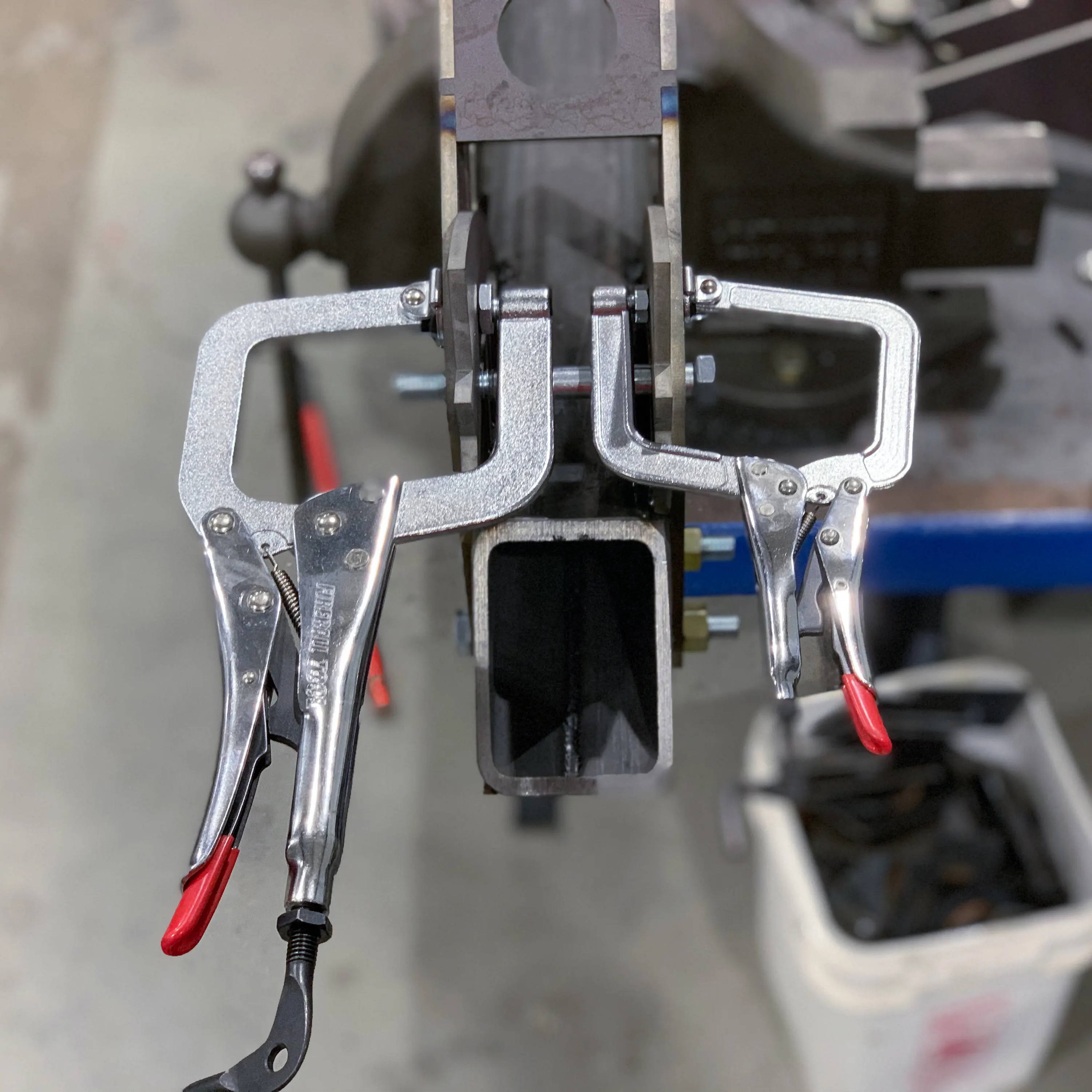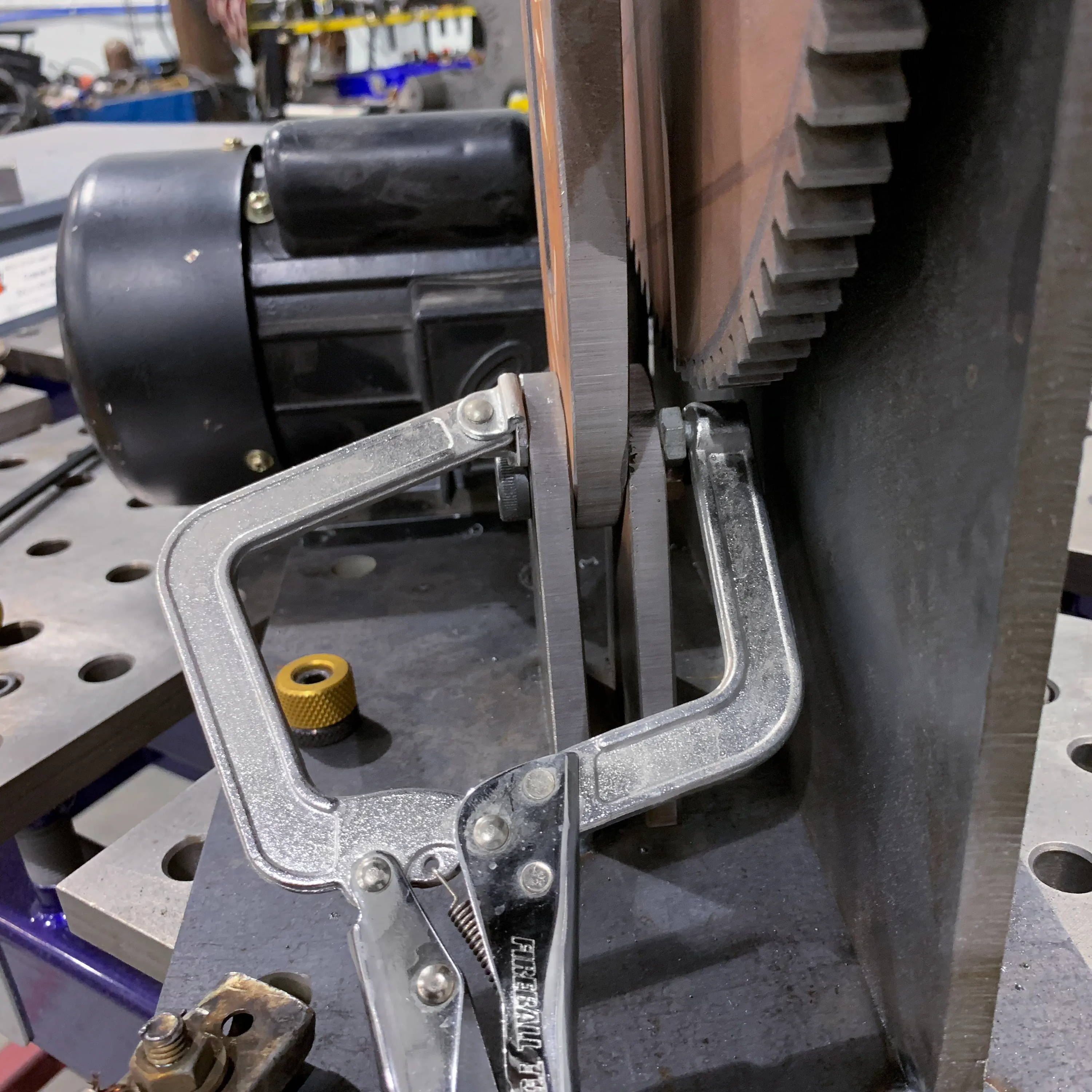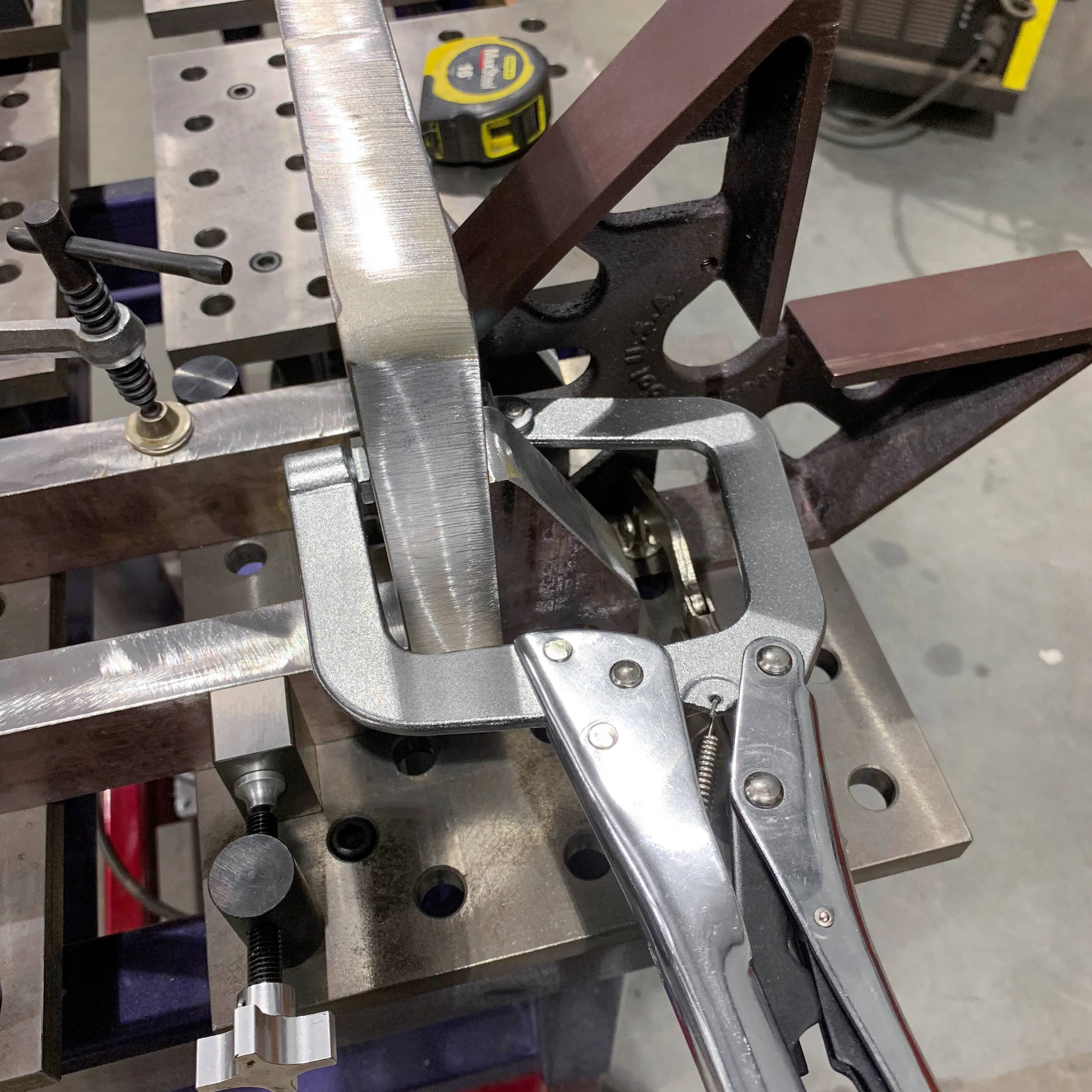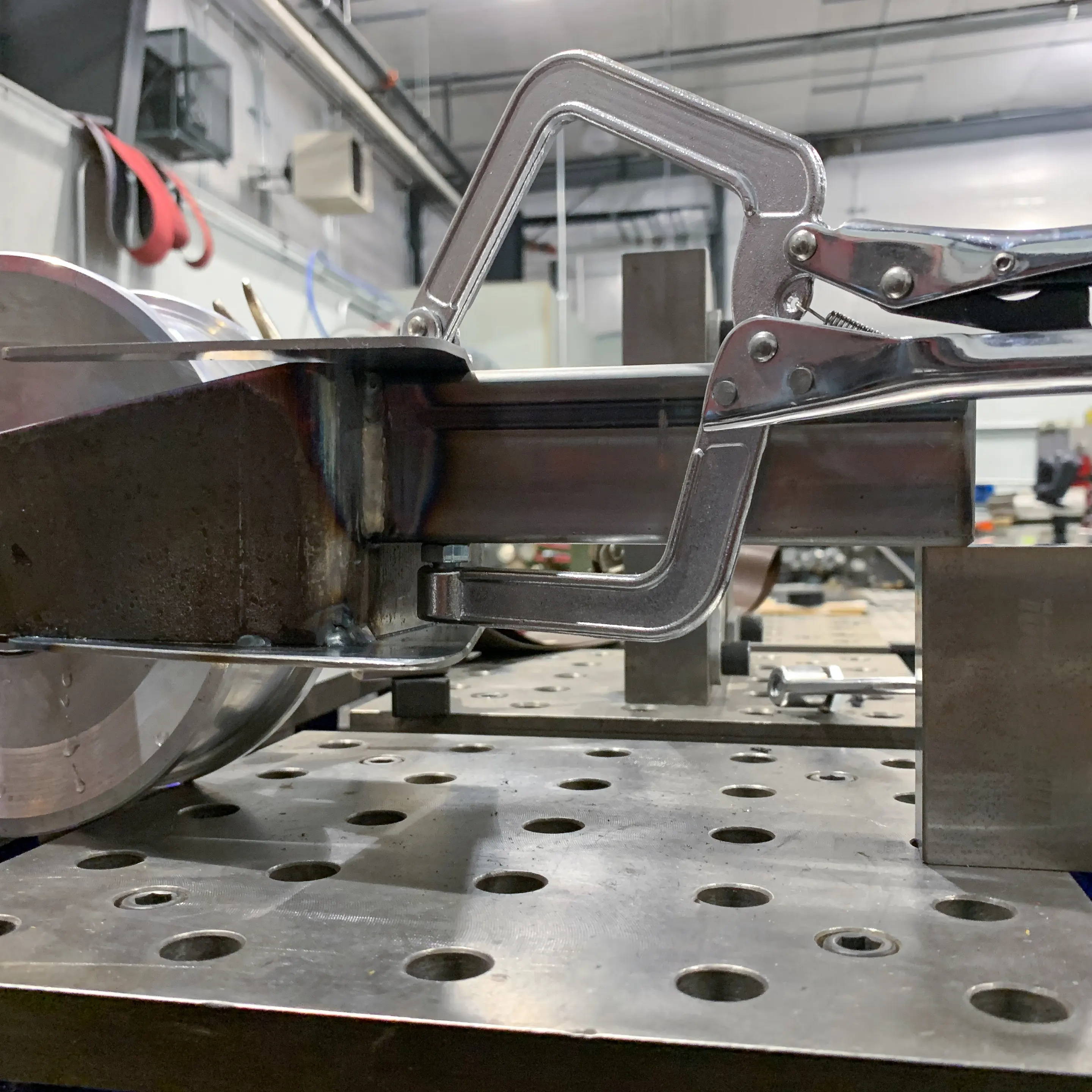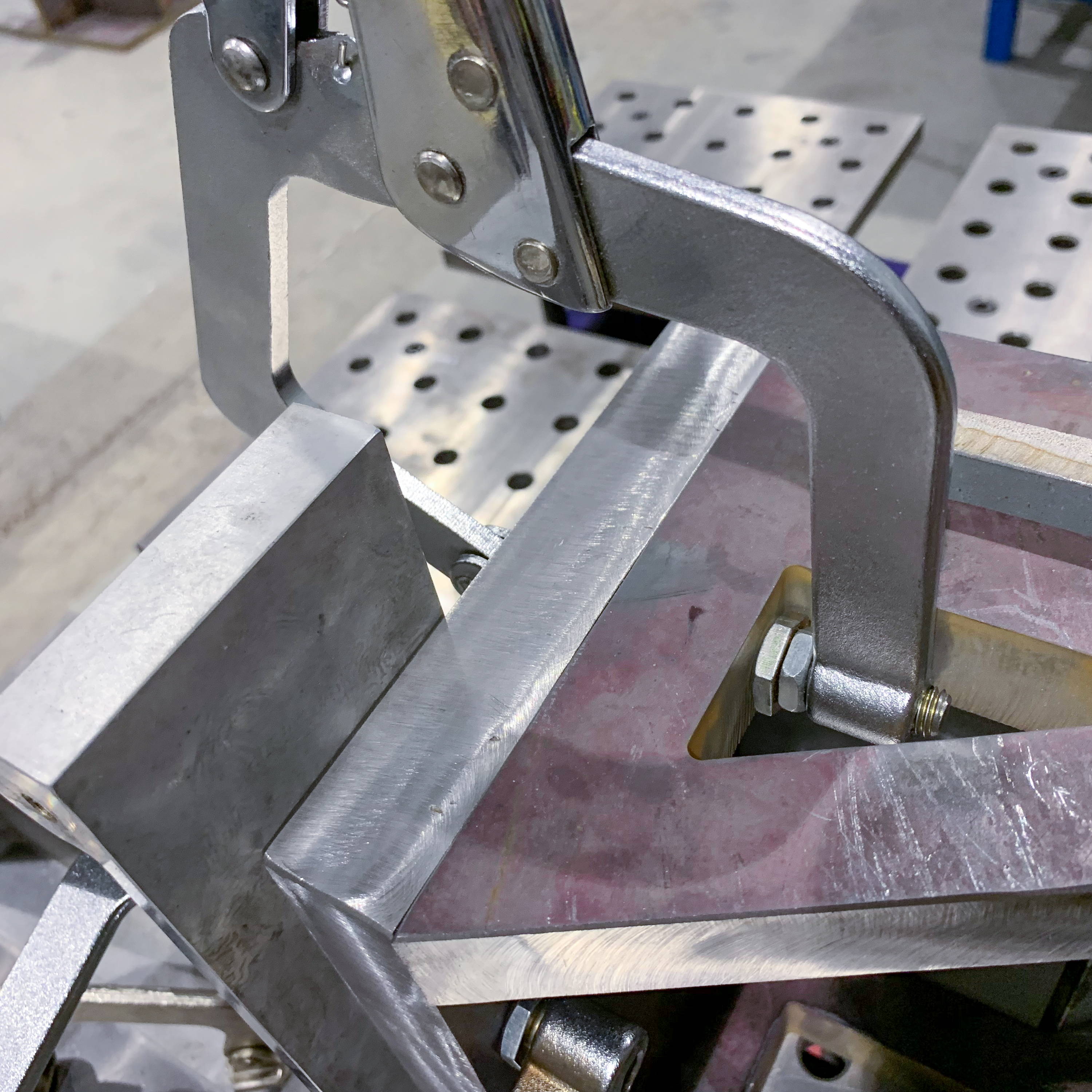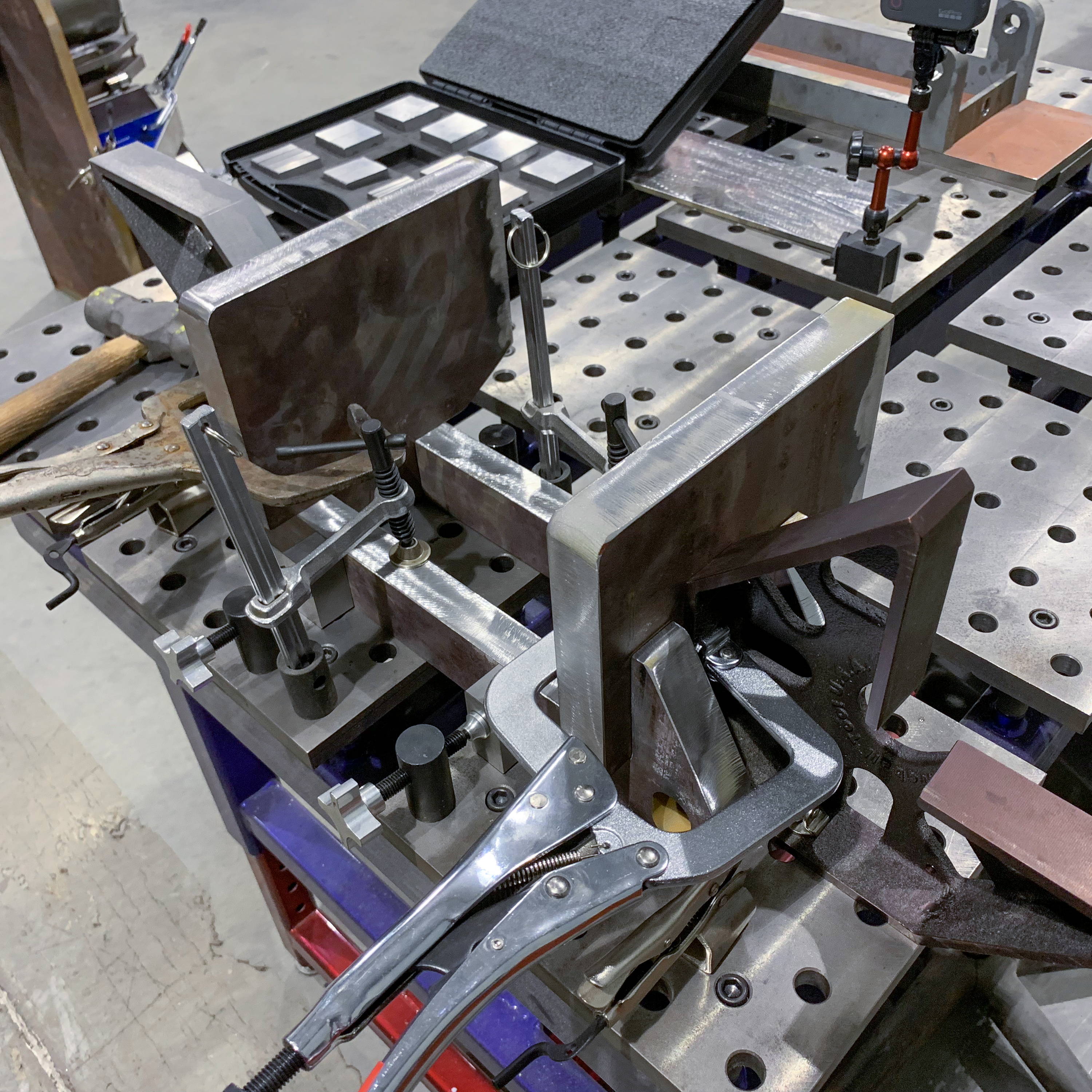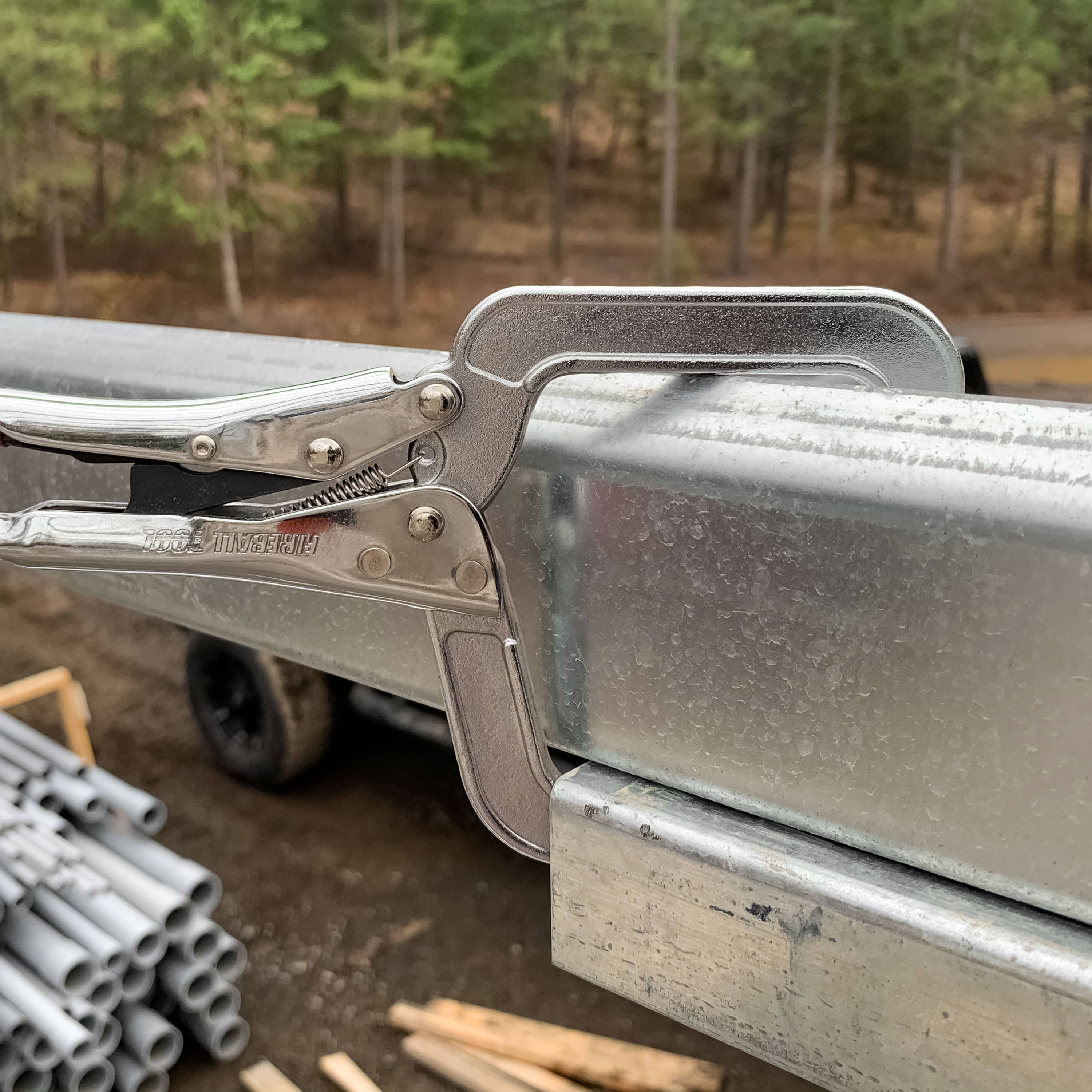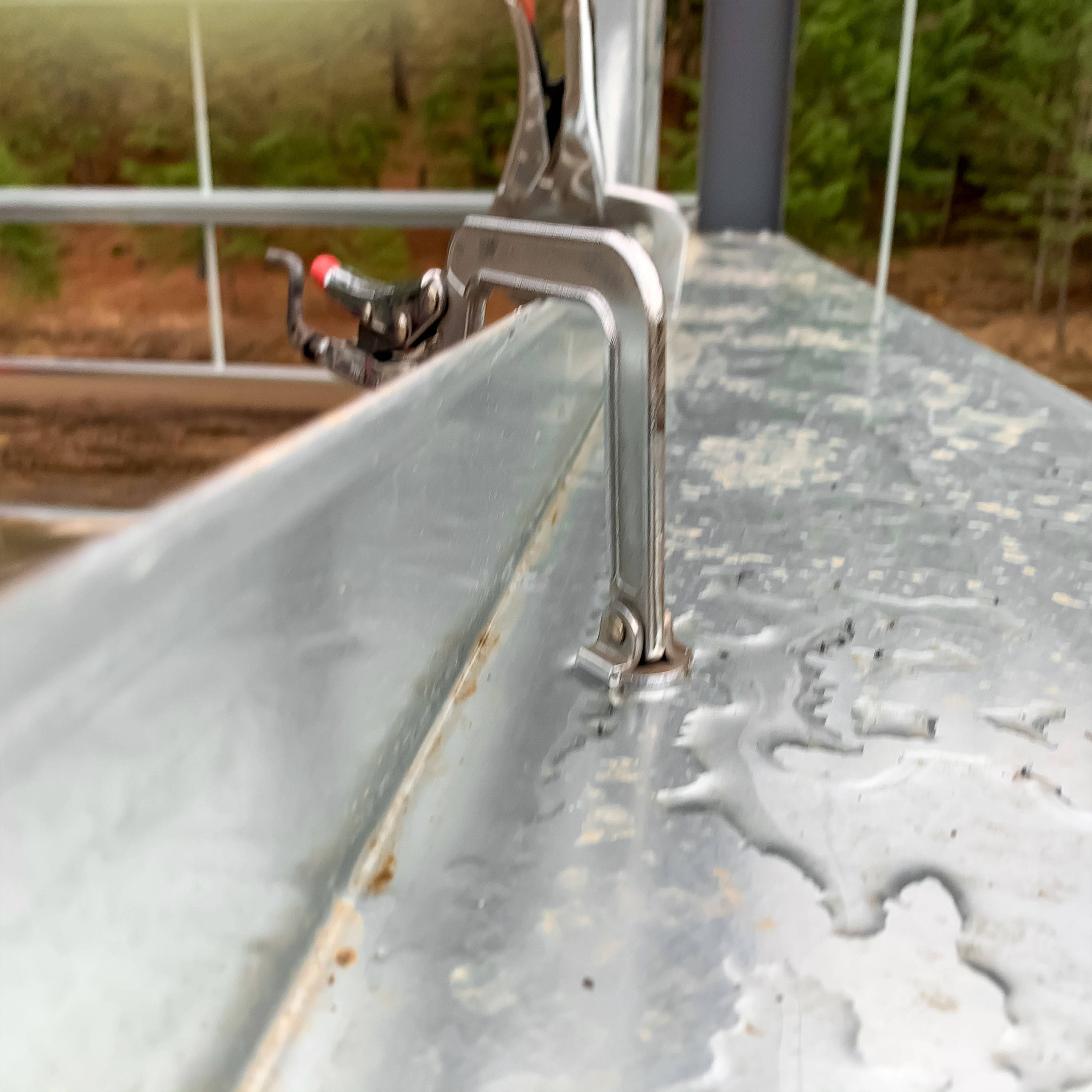 ---
Unique crank handle for fast, easy jaw opening and pressure adjustment.
Crank up, or lessen the torque by inserting a screwdriver.
Hanging hole for pegboard storage.
Add the crank handle accessory to the Pliers to:
Adjust torque with the pliers in the locked position.
Pre-set the pliers opening for repetitious clamping applications.
Loosen the pliers before unlocking.
View All
Close
9 Reviews
Mantis Grip Pliers - A Breath of Fresh Air

I have really enjoyed using these on my latest project of building barrier doors for transit buses. Have the offeset allows access where standard c-clamp pliers fail and the adjusting handle is amazing. Highly suggest getting these and the price is on par with standard c-clamps.

The pliers are great! I love how quickly you can adjust them with the crank. I bought some auto-adjusting clamps and they just dont clamp with the same pressure twice in a row. The one problem I have with these is I broke the return spring on one pair and the Visegrip springs are too small. Fireball should sell replacement springs or give a link to where they can be found.

Gets in all the spots your normal locking clamps dont.

These clamps are excellent for shop fabrication.

Clamps are excellent for positioning Fireball squares on work, both square tubing and round. Im making curved anvils for the threaded bolt side to make tube clamping easier to set up.

GREAT ! These mantis grip pliers work just great in difficult positions, so glad to have ordered a package of four, well-made and I like the feeling when I hold them in my hand they feel solid !

When I ordered The pliers , I asked that you would send some fireball stickers or any others of your product, I like to display what kind of tools are used in my shop on my Toolchest so please if you can send me A few I would appreciate it , thanks Richard

mantis grip 11 inch pliers

great design and well built.

excellent features, ordered another set

Innovative upgrades. Handle makes it a very convenient clamp

Gotta love clamps. Love cool clamps even more! High quality. The clampiest of clamps.

Works great Handle location in comparison to the jaws helps with the binding we run across with other clamps of similar configuration
View All
Close