Frequently bought together:
Description

Like perfect minions, these squares are compact, come in sets, and are ready to hold your work when summoned.

---
These squares come in a compact configuration for use in tight spaces. Each square measures 6" x 4" x 1.5", the 4" width is perfect for picket spacing on gates and fences. They are the first square we offer which has a built in 60/30 degree angle. The cutout also provides just the right amount of joint access when using it to clamp things at 90 degrees.

Bosses on the square allow mounting of tabs to both sides of the tool.
Squares are sold as a "left and right" pair, each pair will come with 2 squares, 8 tabs, 8 thumbscrews.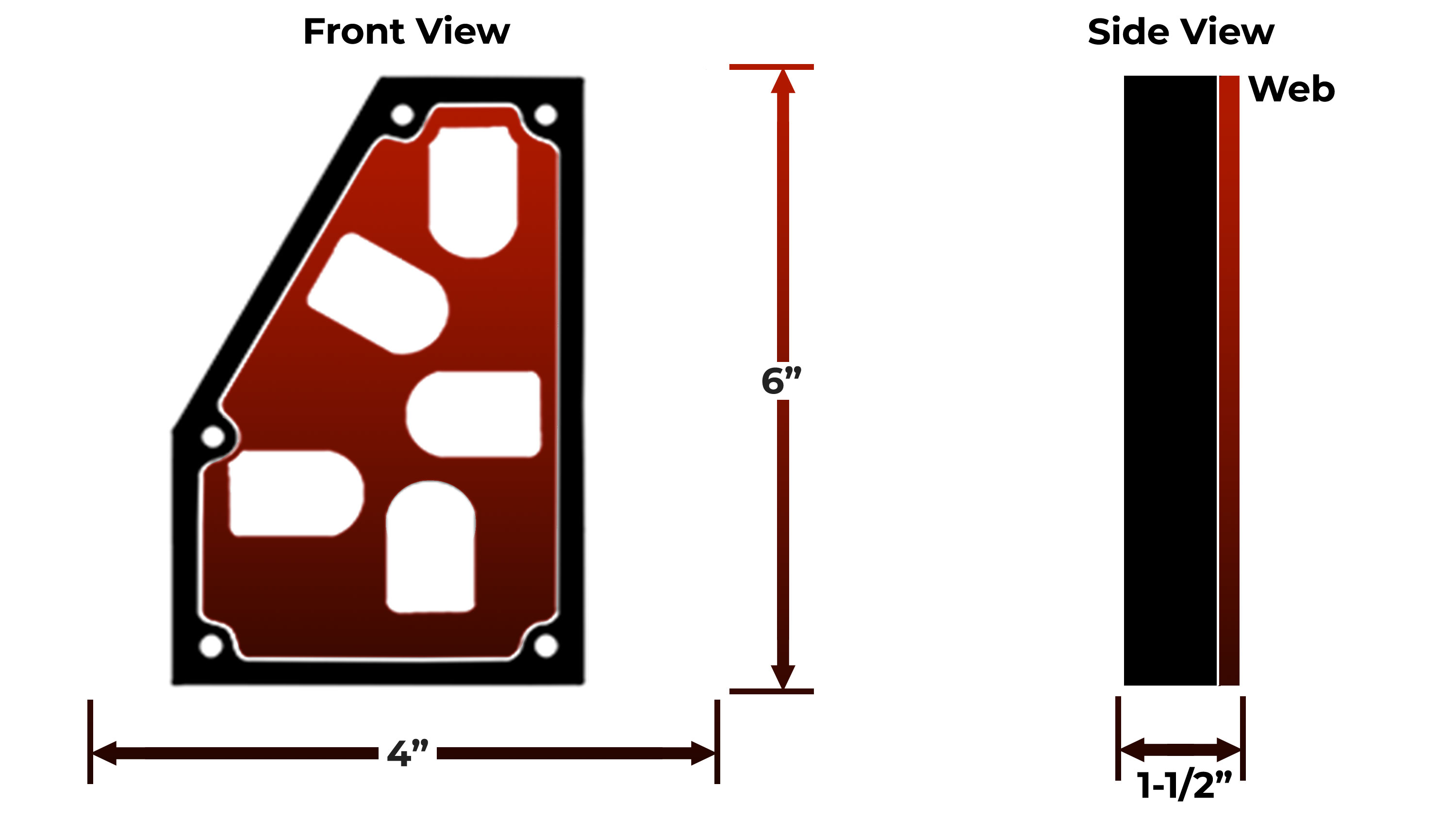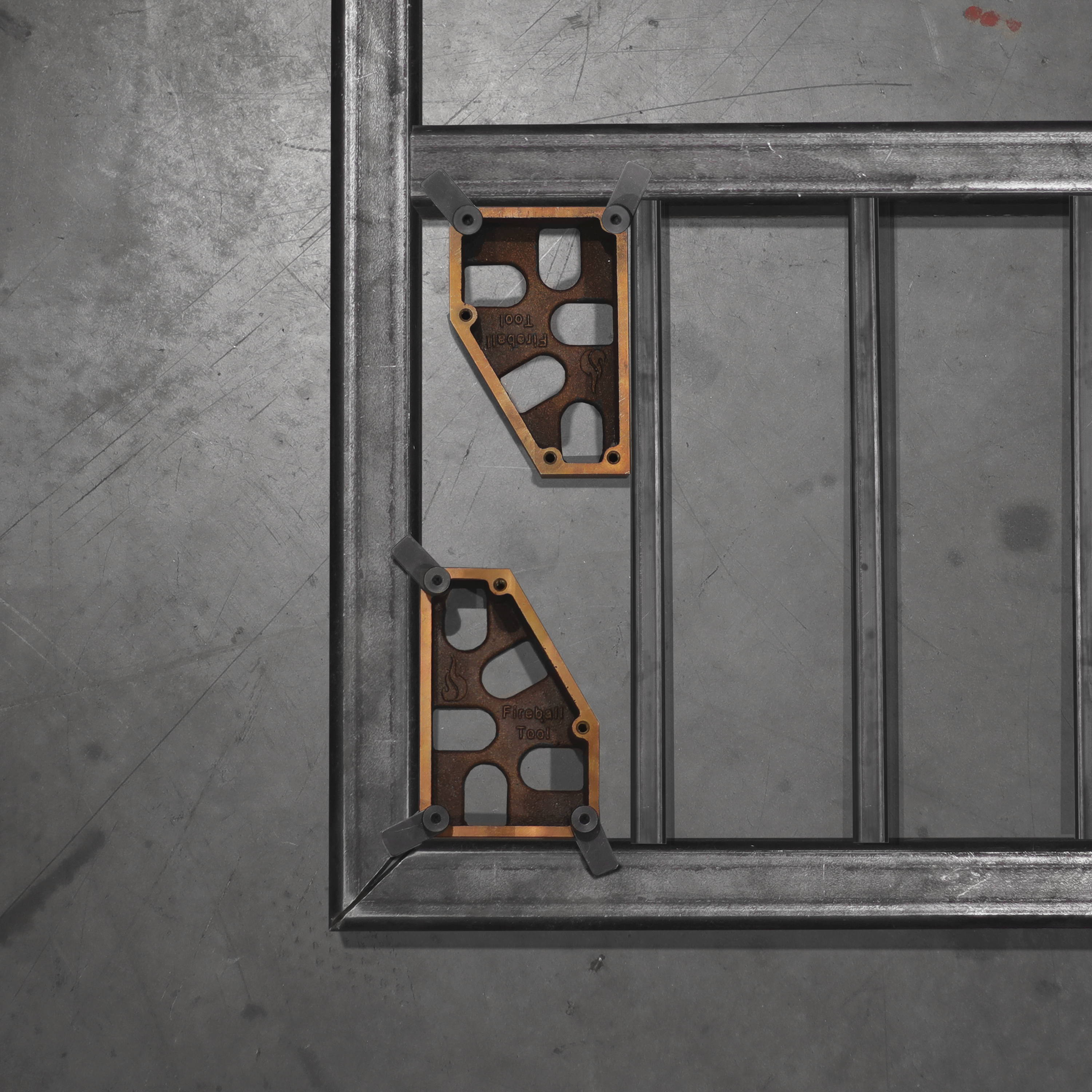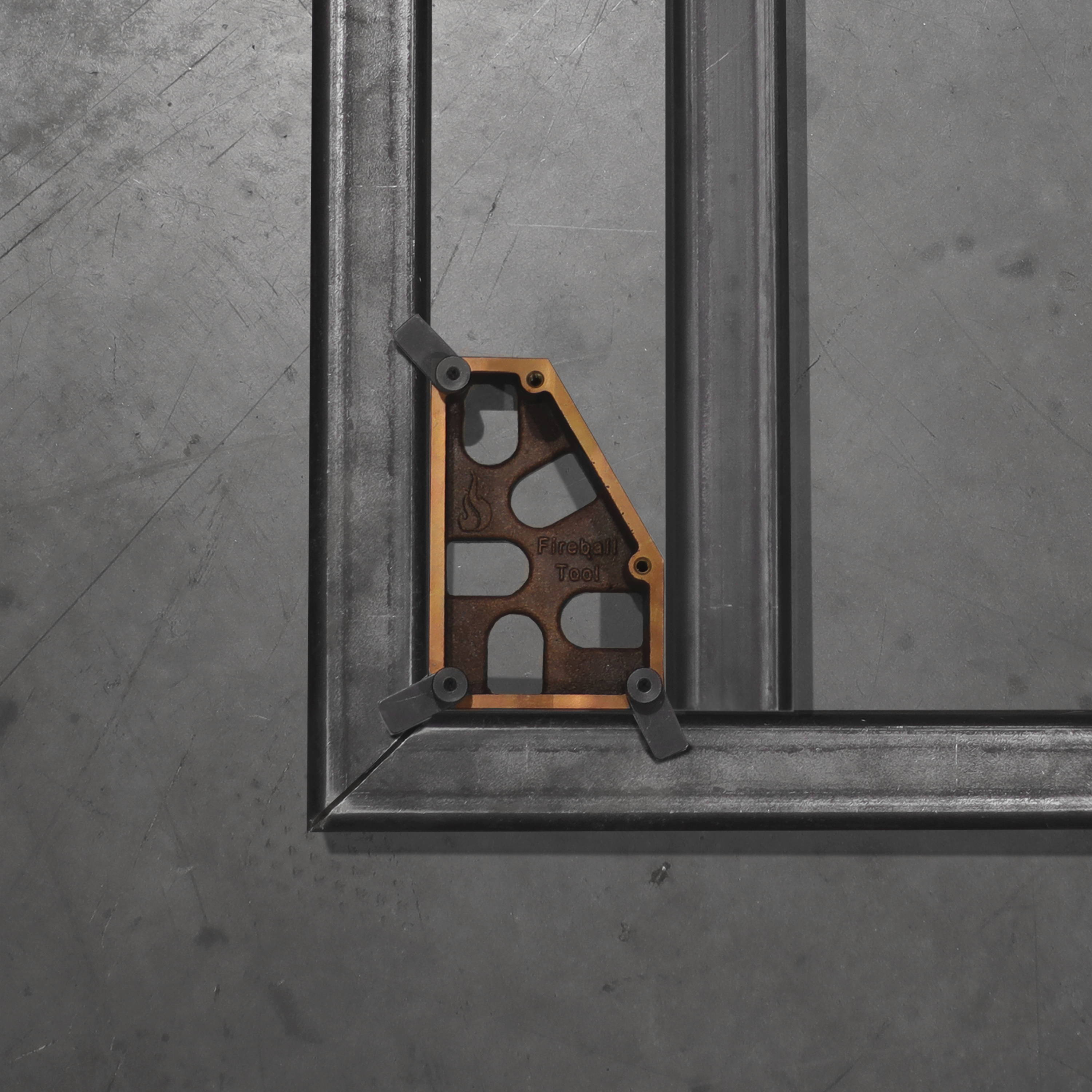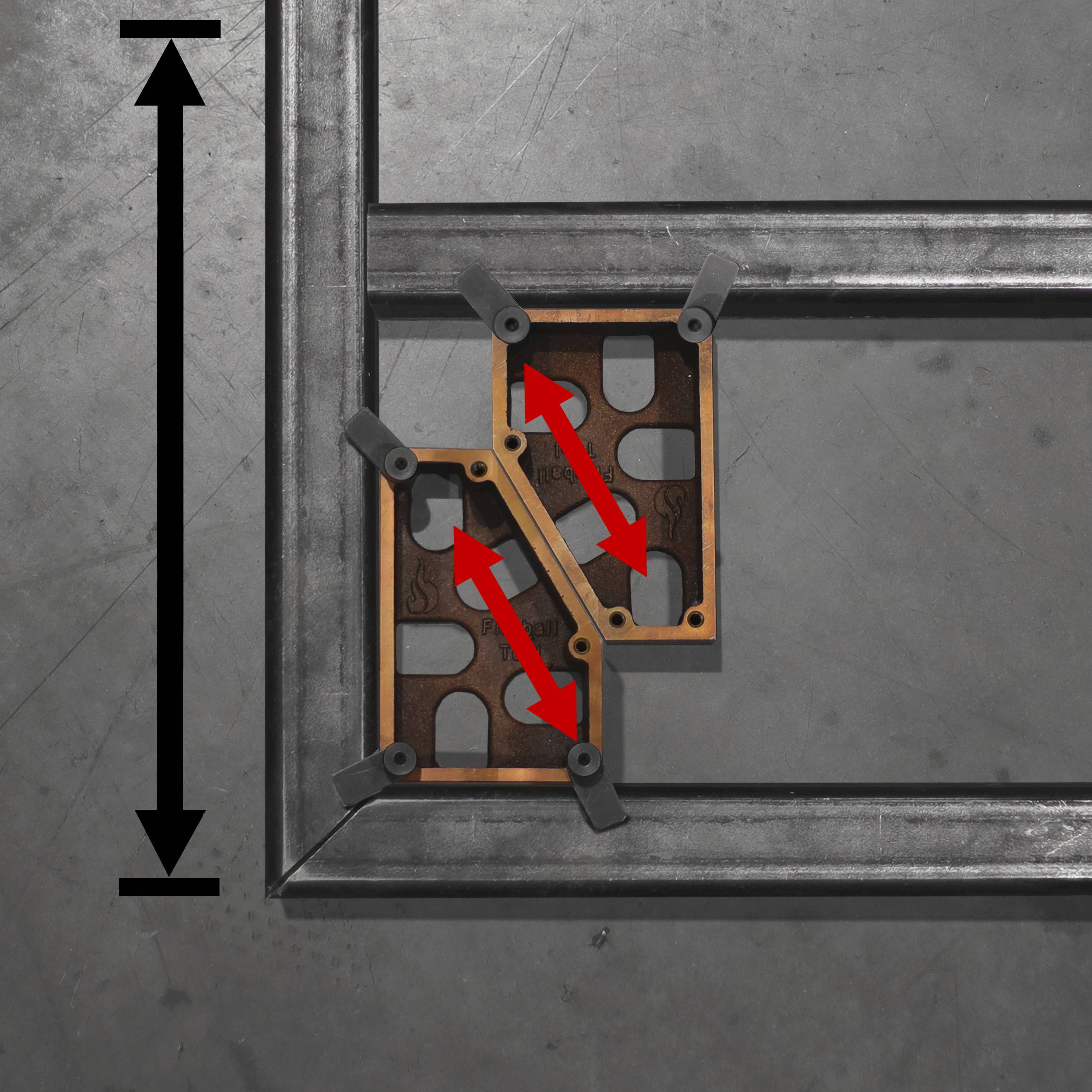 Compact Size For Tight Spaces
4" Width Perfect For Picket Spacing
Clamp The Angles Together To Create Custom Spacing
---
---
Each square comes with 4 of our new compact tabs measuring 1-3/4" (1.75) long x 5/8" (0.625) wide, and 4 of our newly designed thumbscrews to provide tool-less adjustment of tabs.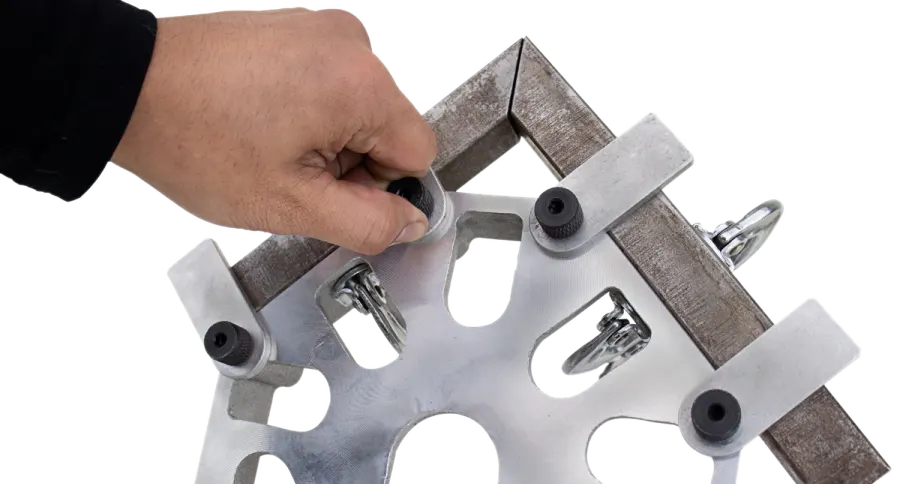 ---
Install our edge alignment pins on any square to create a large, overhanging edge which can be used to index the square on a different plane. Depending on the square, this allows you to create edges which are 90 degrees (perpendicular), 45 degrees, parallel, and even 60 and 30 degrees from the edge.
Use it with our Monster squares to create a speed square for layout.
Use it to hang the square off the edge of a table for working vertical or perpendicular to table surface
Use it to elevate the squares off the ground or table for extra clearance when you're fitting and welding entire frames
Tip! If trying to create a parallel edge with the mega square for marking, use our shims to get that perfect distance!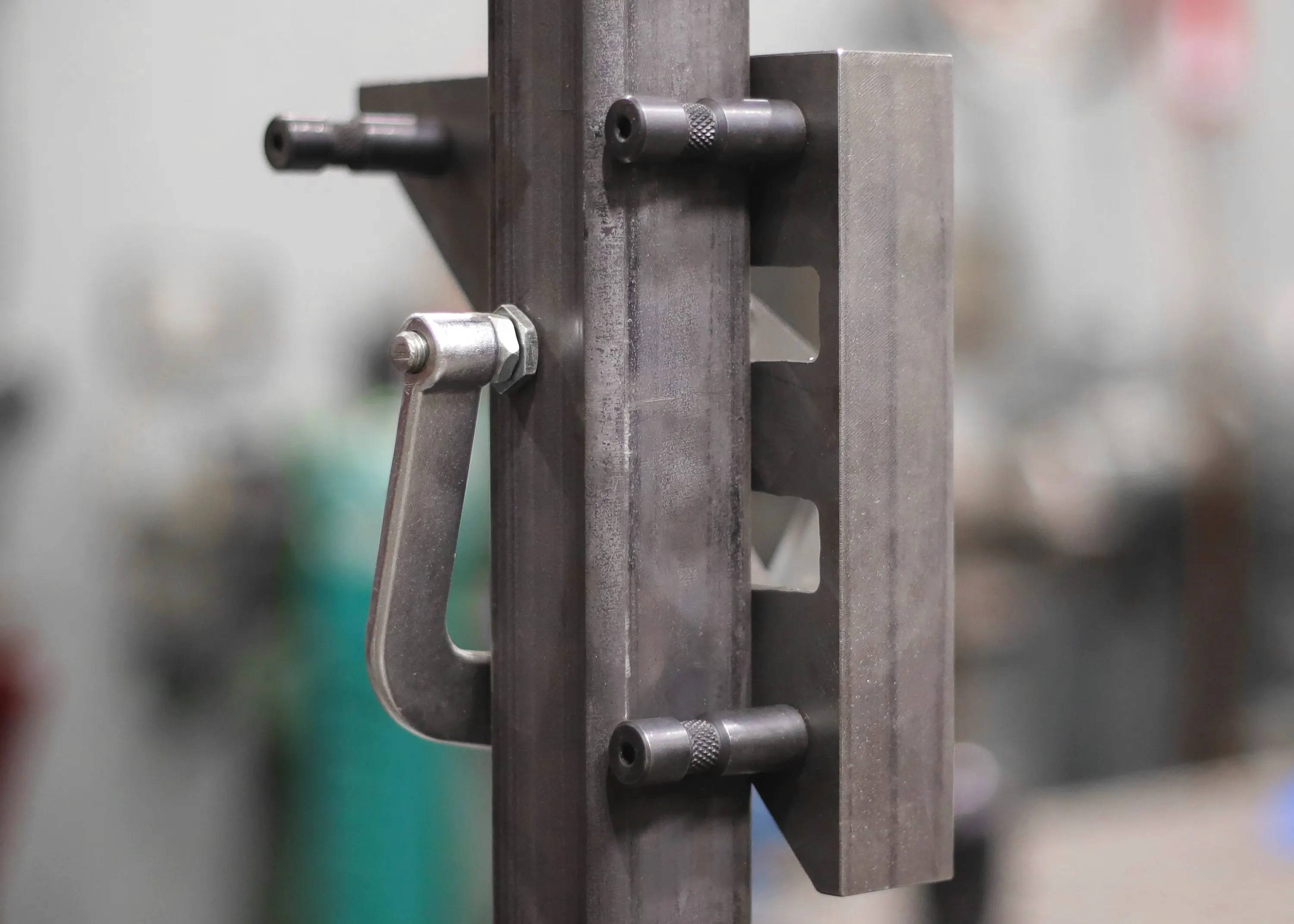 ---
The Mega Square is designed to quickly set your workpiece to 90 or 45 degrees.
Tabs help eliminate twisting and warping in the final workpiece.
Clamping is simple with multiple surfaces for quick and rigid attachment.
Roomy joint access for welding, gluing, nailing, riveting, etc.
The original Monster Square is available in a 12 or 8 inch size with two material choices.
The Monster Square is designed to quickly set your work piece to 90 or 45 degrees.
Clamping is simple with multiple surfaces for quick and rigid attachment.
Use the radius on the tabs to use the Monster Square as a traditional speed square for layout.
Use it as an ordinary, adjustable angle square that adjusts from 40 to 180 degrees.
Right Angle 90 Degree Square with generous weld accessibility. Total height of 8" in this configuration.
Tall 12" square when fully opened and locked into place
Remove the fasteners to get two individual squares
Use the large V-groove to hold large round tubing or pipe
View All
Close
21 Reviews
Design, innovation, and functionality is why I keep spending money with Fireball Tool. Excellent quality, service, and products.

Massive time saver and quality improvement for tacking up projects. Every came together square and flat without any adjustments.

Haven't used these yet but they showed up the other day and are some slick looking units. Stoked to try them out, I have a feeling I will be buying more here soon.

These little guys are great.

Excellent quality the only issue was both squares had galling when I threaded in the tab bolts at the corner of the long leg of the 90°. I would still recommend this product

Great job to all involved!

Everything on the machined surface is perfect- functionally they are fantastic- one of mine had a small nick/ imperfection on one side close to a thumb screw hole. Doesn't impact how they work at all- this is my 11th and 12th fireball square I have purchased and the 1st one that had a slight imperfection. No big deal, it's just something I noticed, they are still the best!!!!!!

Great Fabrication Squares

These minion squares are probably my most used fabrication tool since at any point you're a quick clamp away from knowing your pieces are square. The wide sides provide plenty of clamping options and the tabs are perfect for ensuring a quick alignment and also simplifying clamping.

Great tool!
View All
Close