Aluminum (AL)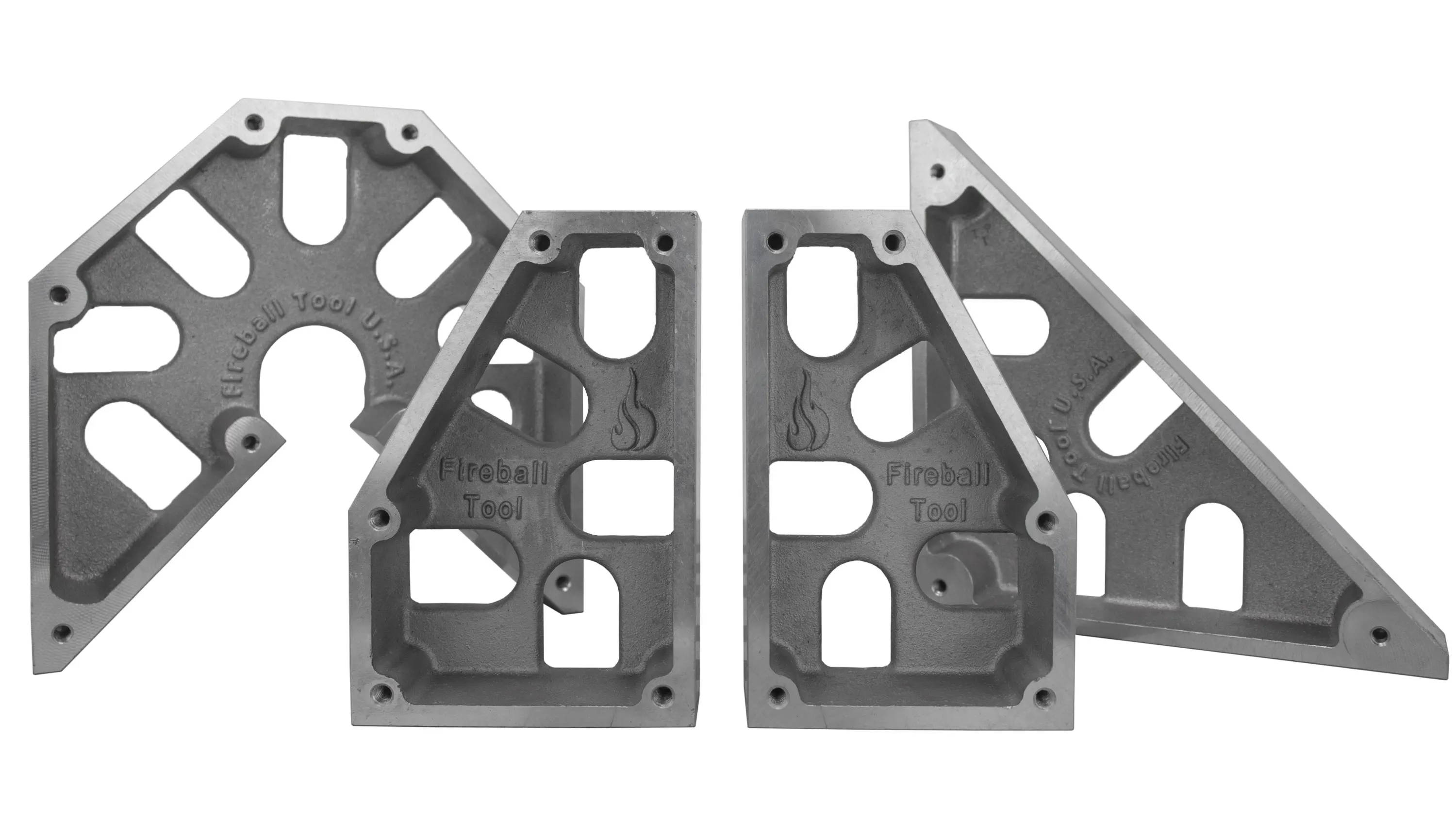 1 x Minion Square Pair Aluminum
1 x Mega Square 8" Aluminum
1 x Monster Square 8" Aluminum
Cast Iron (FE)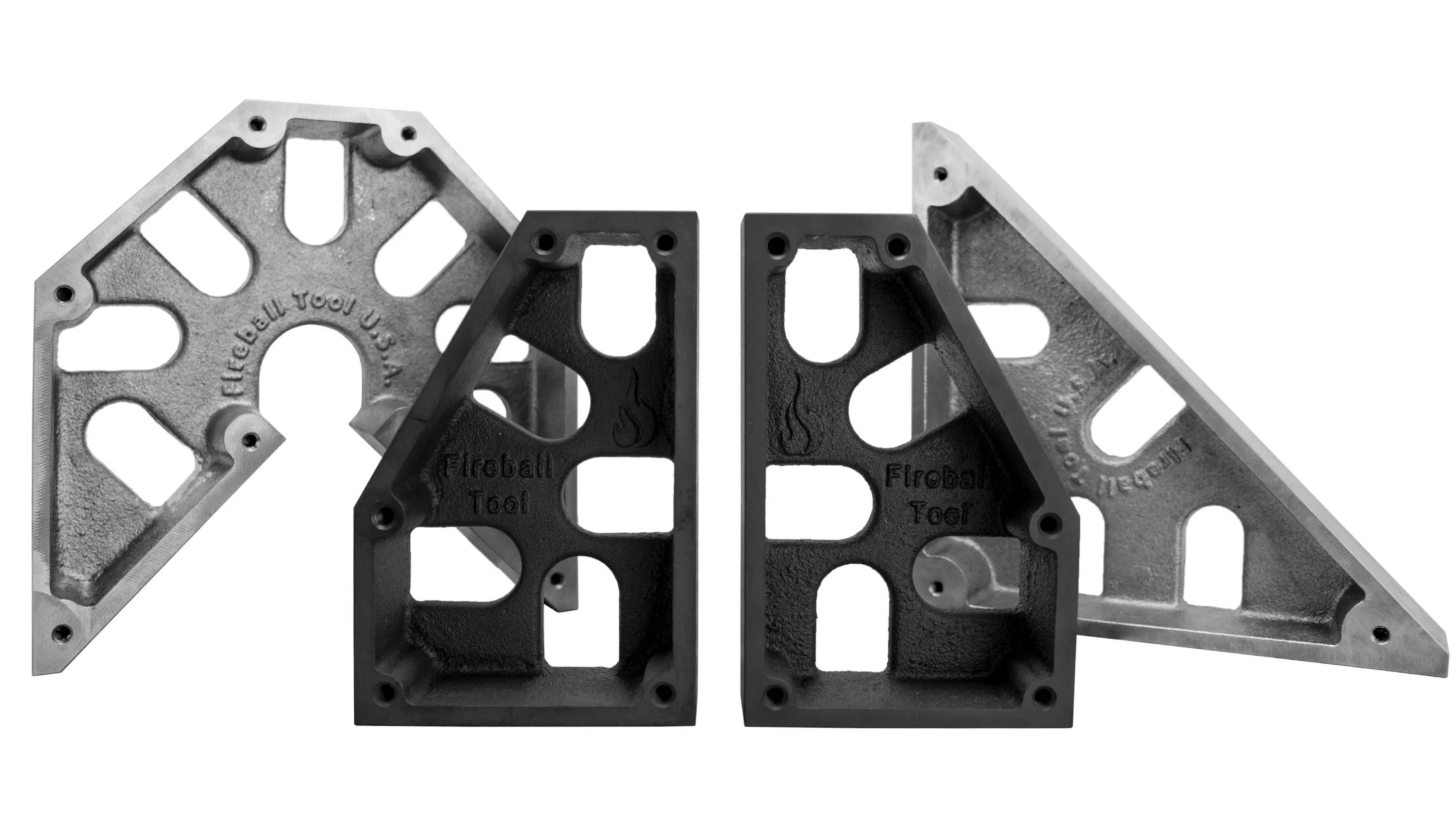 1 x Minion Square Pair Cast Iron
1 x Mega Square 8" Cast Iron
1 x Monster Square 8" Cast Iron
Fireball's new Dragon Scale coating provides the corrosion resistance of our previous black oxide finish with the added benefit of enhanced spatter resistance. It's spatter resistance needs to be seen to believed; it out performs even the best weld spatter sprays without the use of any sprays.
The Mega Square is designed to quickly set your workpiece to 90 or 45 degrees.
Tabs help eliminate twisting and warping in the final workpiece.
Clamping is simple with multiple surfaces for quick and rigid attachment.
Roomy joint access for welding, gluing, nailing, riveting, etc.
These squares come in a compact configuration for use in tight spaces
Each square measures 6" x 4" x 1.5", the 4" width is perfect for picket spacing on gates and fences.
They are the first square we offer which has a built in 60/30 degree angle.
Bosses on the square allow mounting of tabs to both sides of the tool.
The original Monster Square is available in a 12 or 8 inch size with two material choices.
The Monster Square is designed to quickly set your work piece to 90 or 45 degrees.
Clamping is simple with multiple surfaces for quick and rigid attachment.
Use the radius on the tabs to use the Monster Square as a traditional speed square for layout.
---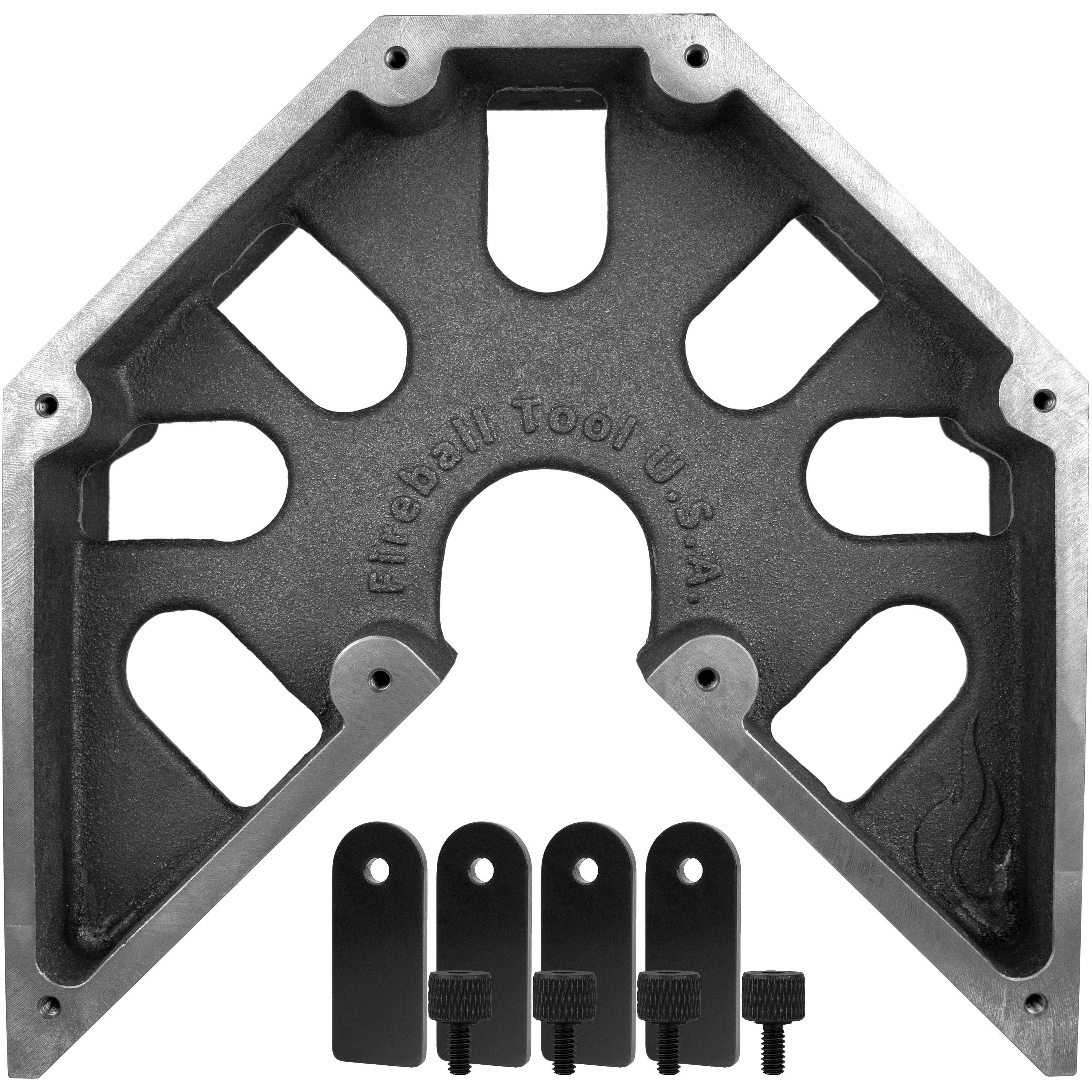 Pros
Great for heavy duty projects

Excellent resistance to deformation and raising burrs when scratched.

Some natural resistance to weld spatter.
Cons
Heavy (Not ideal for mobile welding)

Susceptible to rust.
Pros
Lightweight (Ideal for welding on the go)

Resistance to deformation vs aluminum billet

Some natural resistance to weld spatter.
Cons
Can be be damaged if dropped or if used in heavy duty projects.
Shipping
It depends on where you are. Orders processed here will take 5-7 business days to arrive.
Product
If you need to return or exchange an item, please contact us
with your order number and details about the product you would like to return or exchange. We will respond with instructions for how to proceed from there. Returns will be accepted within 60 days of receiving it. No returns outside USA on any tools. No returns on tools or any components
that have been modified outside of Fireball Tool.

Love your Fireball Tools Guarantee
100% satisfaction guarantee - 60 Day Return Policy (For USA Only)
If for any reason within your first 60 days you don't love them, you can send them back.
(Not valid for Table Toppers or Plates)
It depends on the creator and the product. All options are outlined on the product page, so look out for customization options there.
Any question?
If we still haven't answered your question, you can contact us below and we will get back to you as soon as possible.