Frequently bought together:
Description
---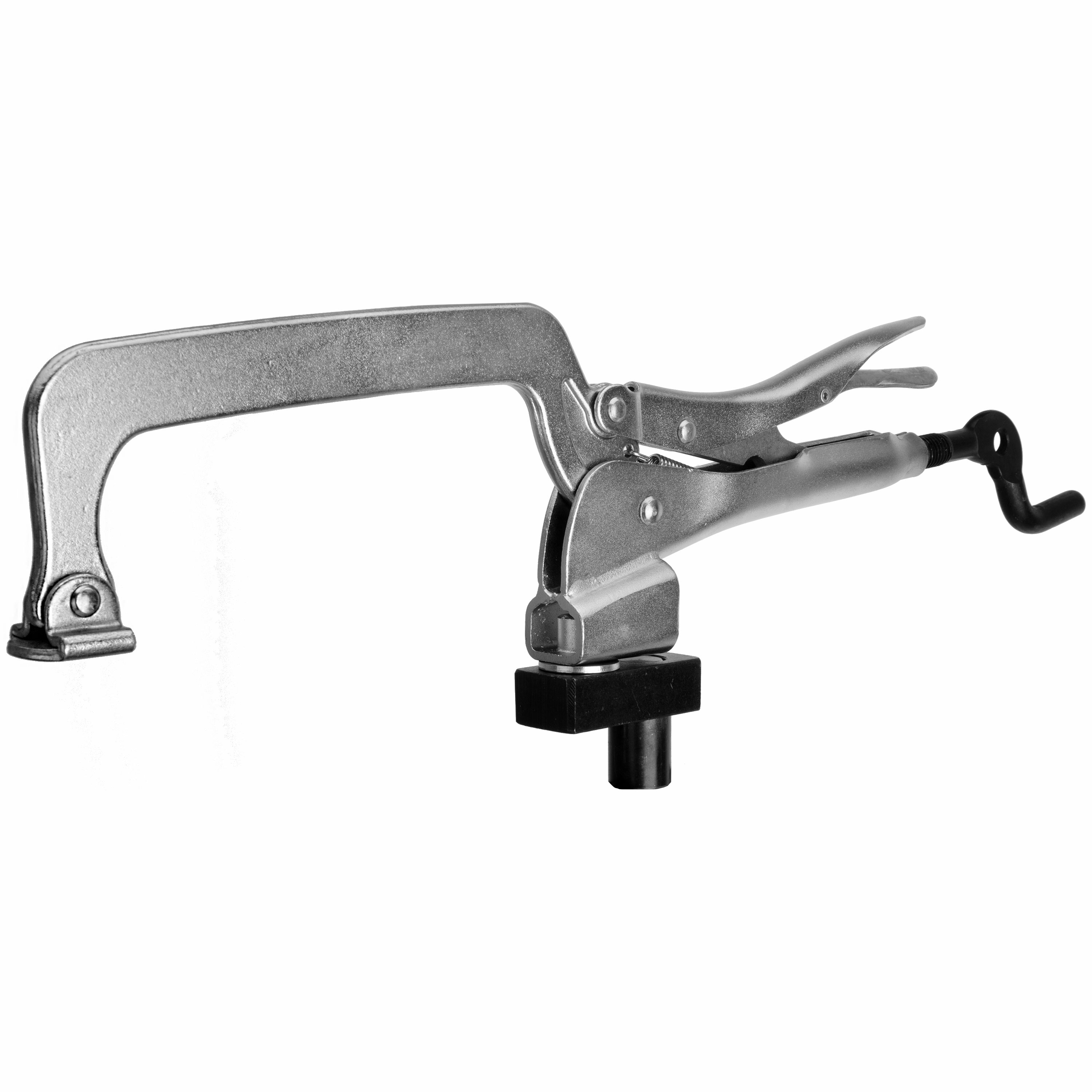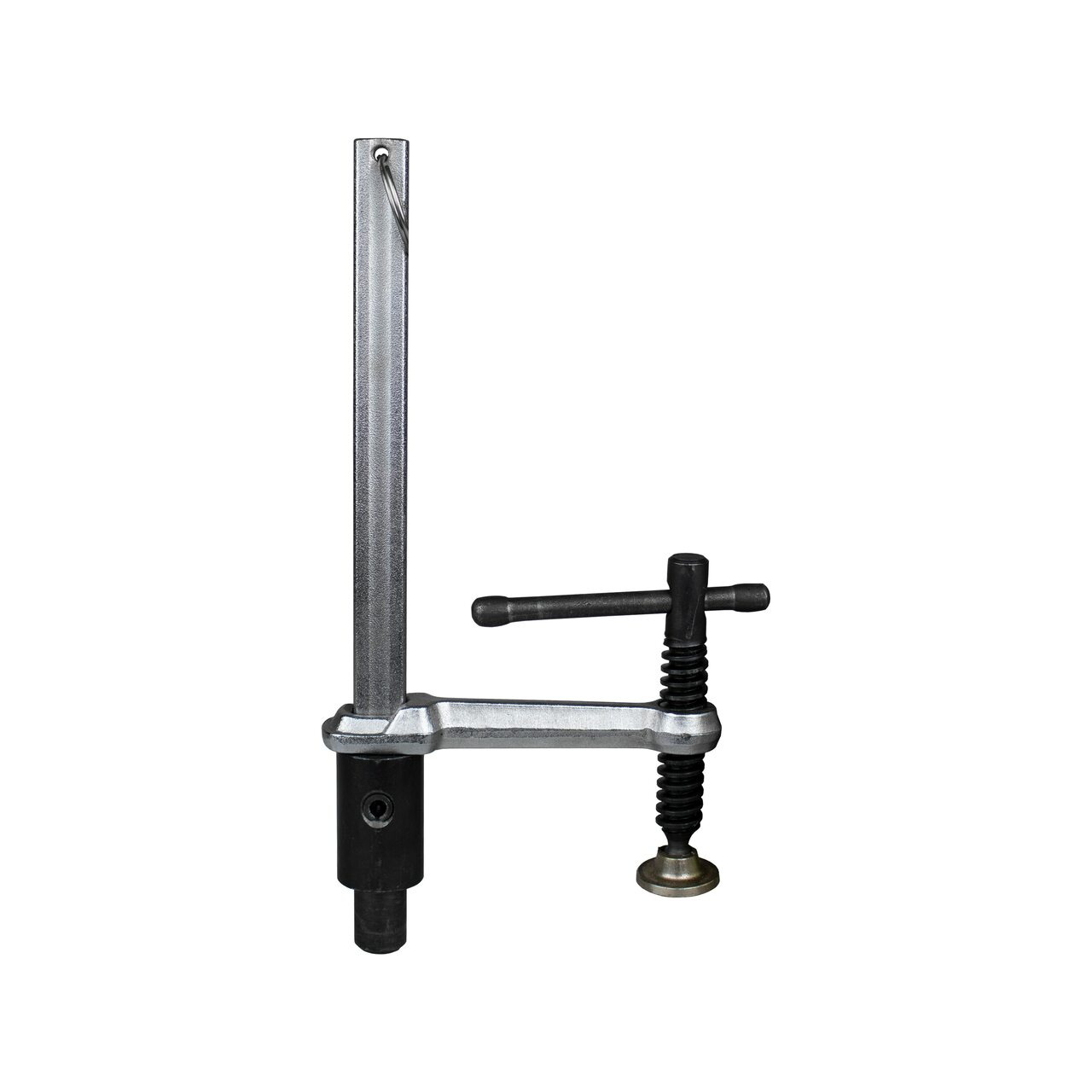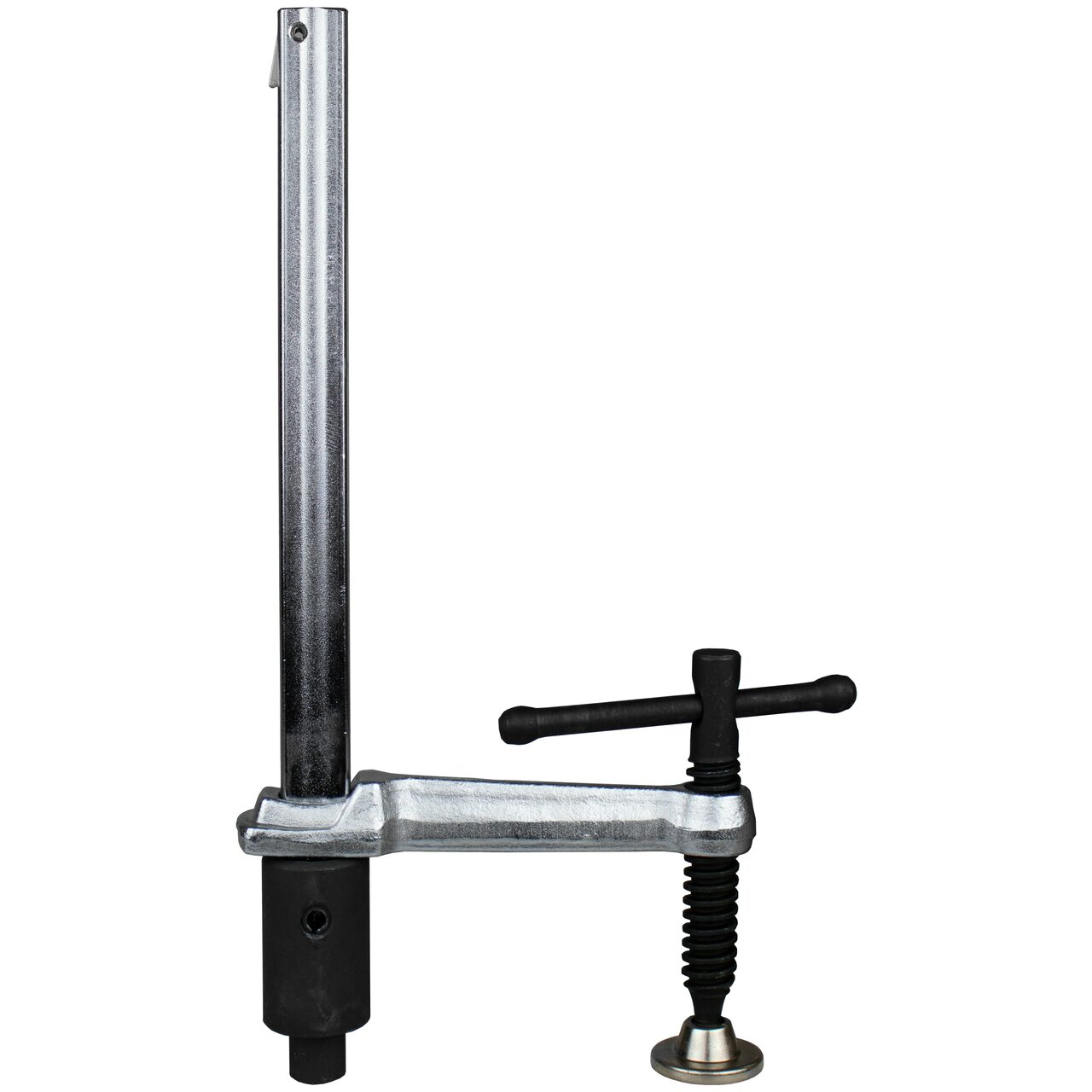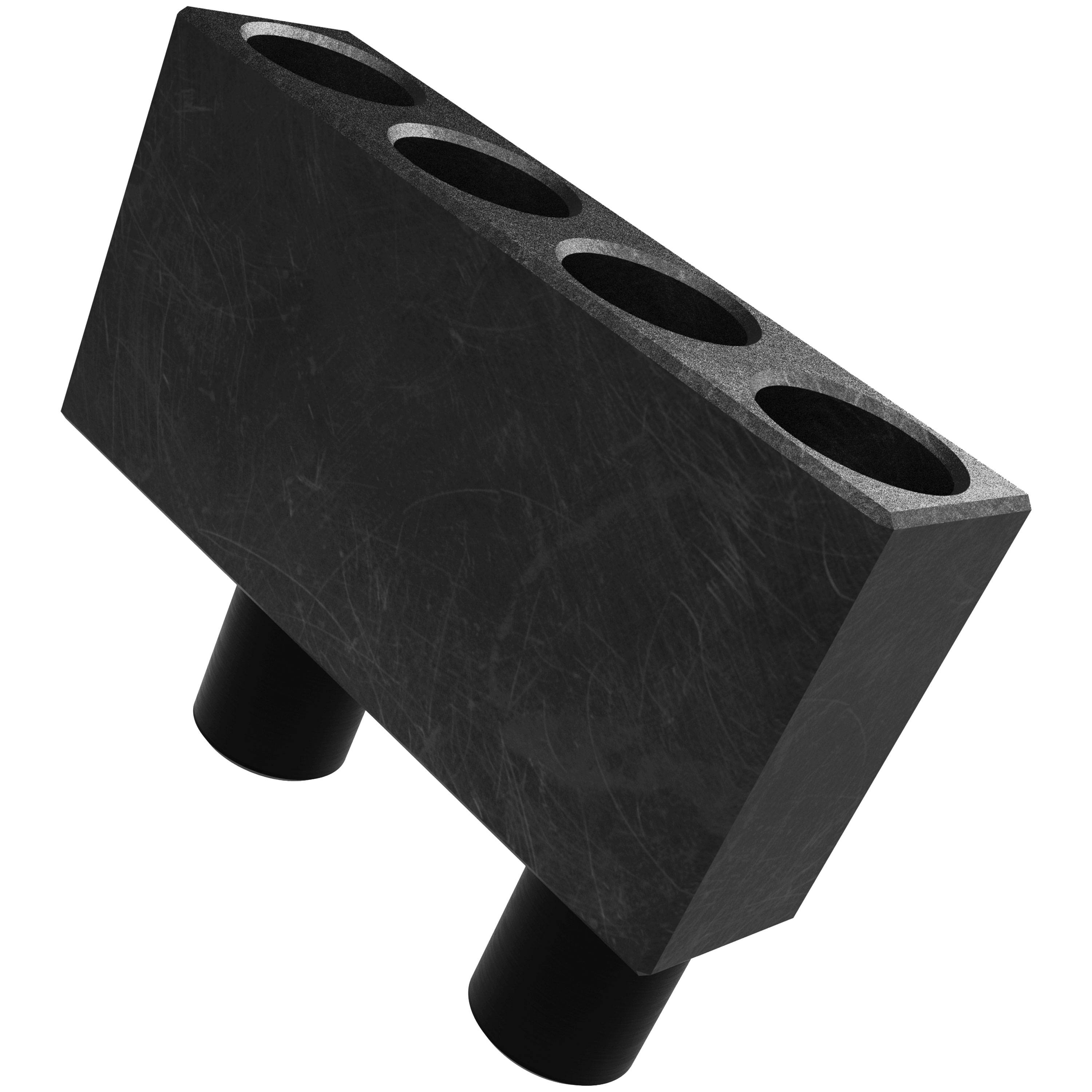 Fence pins are the fastest method to set a stop for your material. They rely on two 7/8" long shafts to maintain their position on the table and are therefore very easy to place and remove. They are also very low cost because thy don't require the use of multiple, pricey components that other tables require.
Current welding table systems rely on using at least three components (1x stop bar and 2x bolts) to achieve the same effect and their total cost is typically 2-3 times the cost of our single fence pin. The absence of a locking mechanism does have one slight tradeoff in that it allows a slight wobble with the fence. The tolerance of our table and accessories mean that at 2" height from the table surface, you can experience a total deflection range of .020 total for both directions. Because that range is for movement in both directions, in actual use the deflection range will be closer to .010" or 1/100th of an inch. We believe this is a reasonable tradeoff for speed as material can be clamped to the surface of the table first and often the required tolerance for the part is well below the variance created by the
fixture.
Our fence pins are designed with an offset, so by rotating it 180 degrees you can quickly move end an inch in the opposite direction. An accessory that pairs extremely well with the fence pin system is our magnetic shims. Our magnetic shims system can creates offsets as little as 3/16" and non magnetic as little
as 1/32". They feature a 1x2" profile that matches perfectly with the ends of our fence pins to create the perfect known fixture distance without pulling out a tape measure.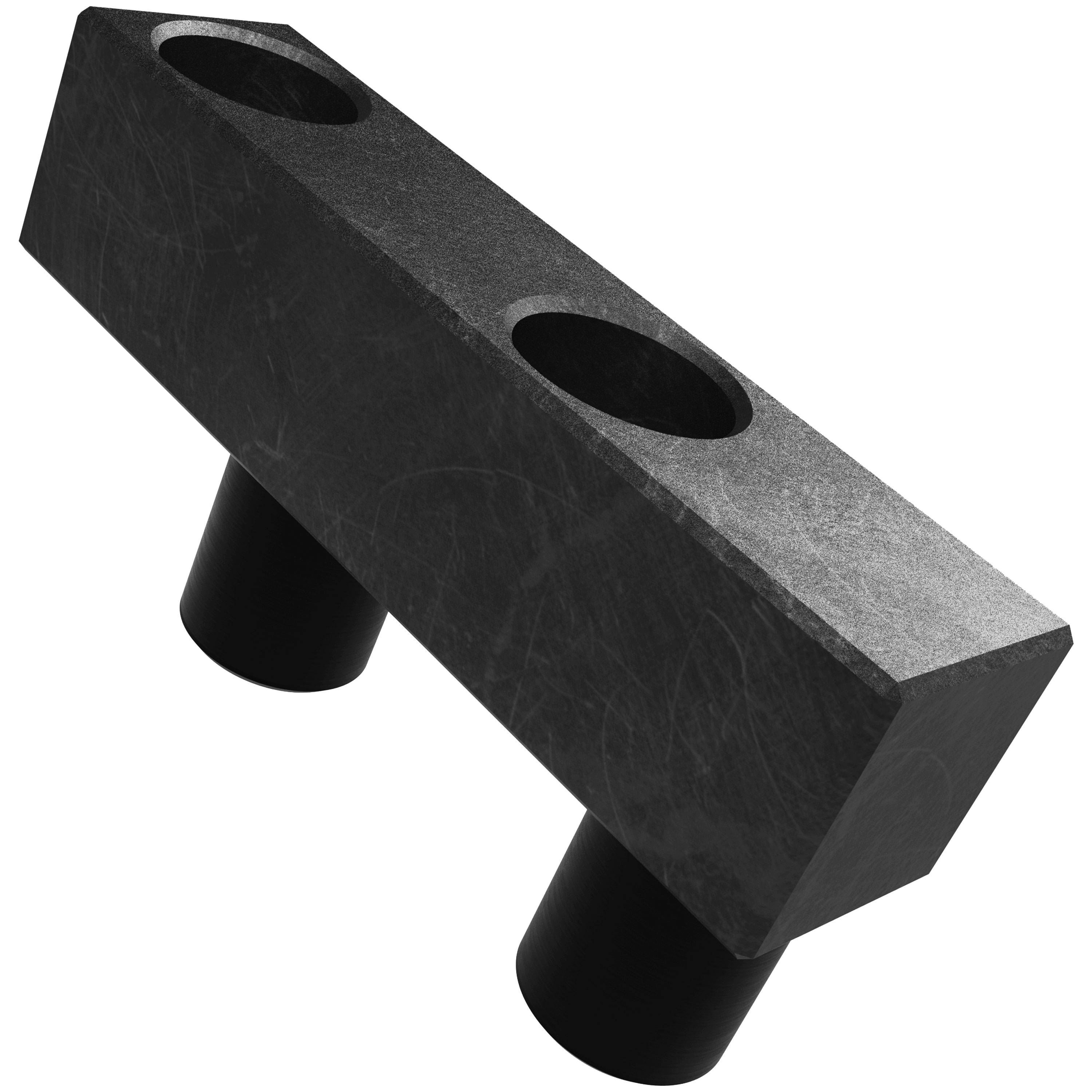 4x Horizontal Multi Block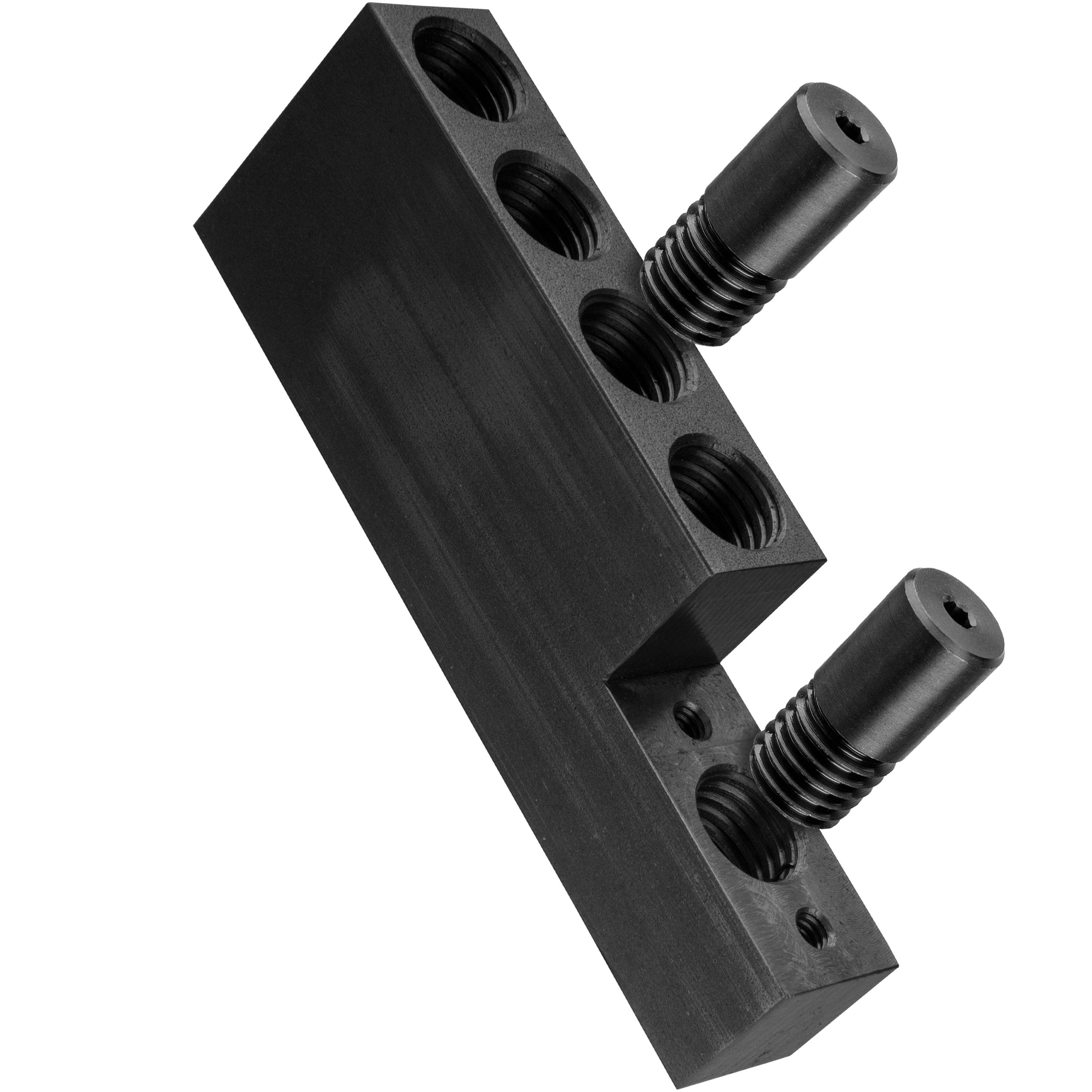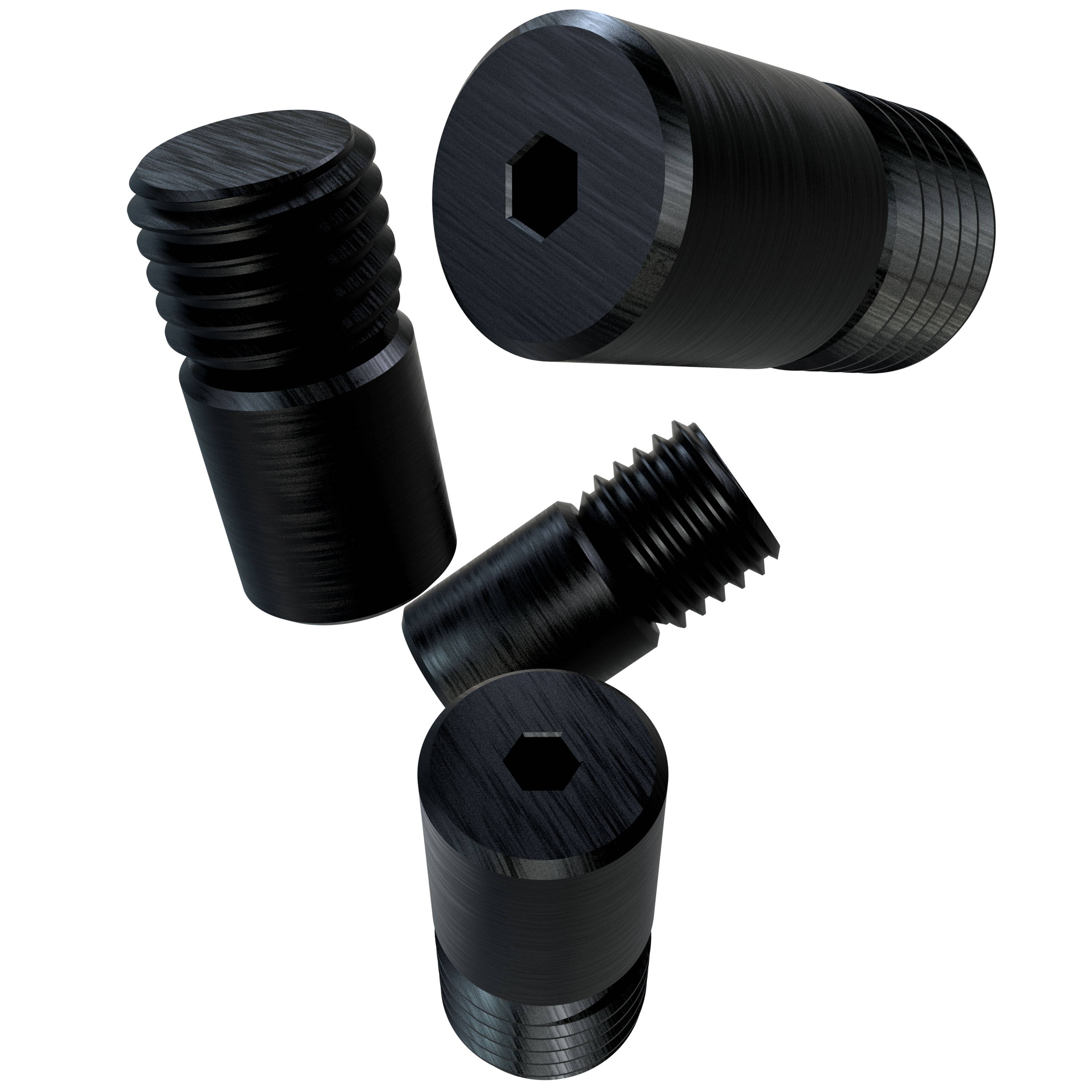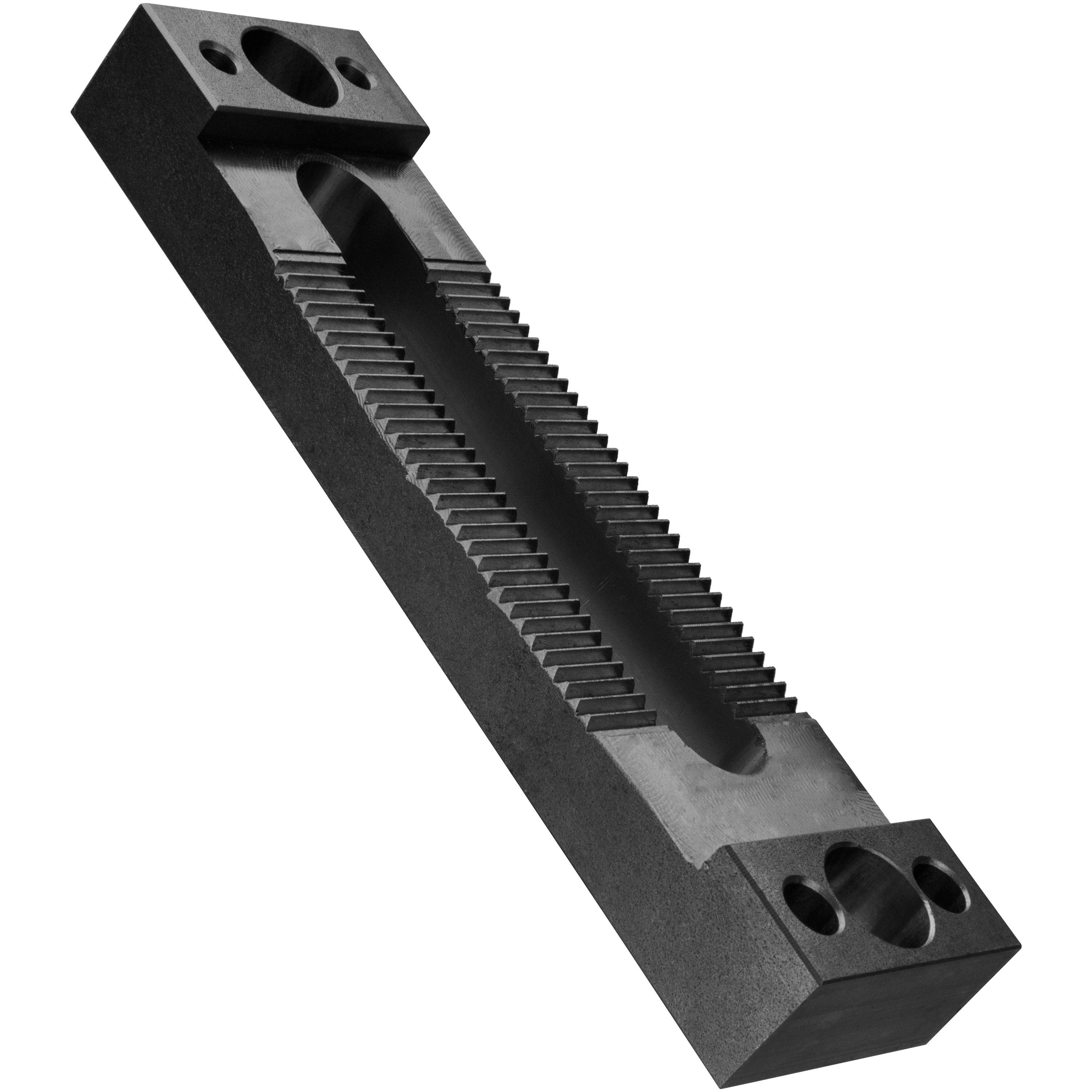 The game changing tooth block system is a cornerstone of our new philosophy of modular fixturing and the heart of our patent pending designs.
Current fixture systems rely on friction to hold parts in position. Metal on metal surfaces, especially flat machined surfaces, are typically low friction, so it's easy to bump a fixture accidentally while working. Measuring the distance between two fixtures also requires the use of constant measuring and adjustment which if eliminated would safe lots of time and simplify setups.
The tooth block system eliminates all those problems at once. The steps in our tooth blocks and toothed locating washers work with the table holes to place the fixture right where you intend and creates a positive lock that won't let it slide around.
The teeth of the block are designed to be used face down on the table which prevents spatter from getting into the part.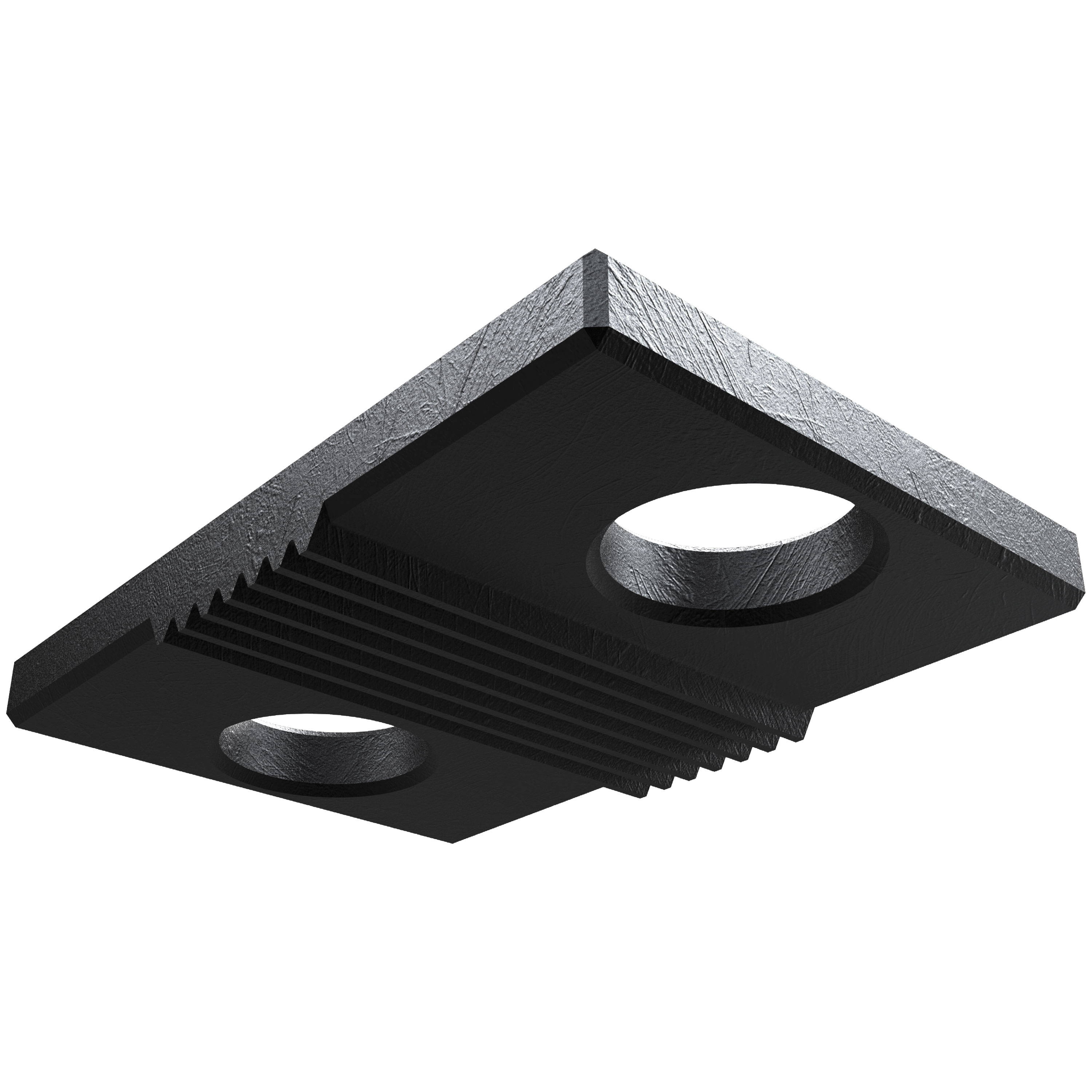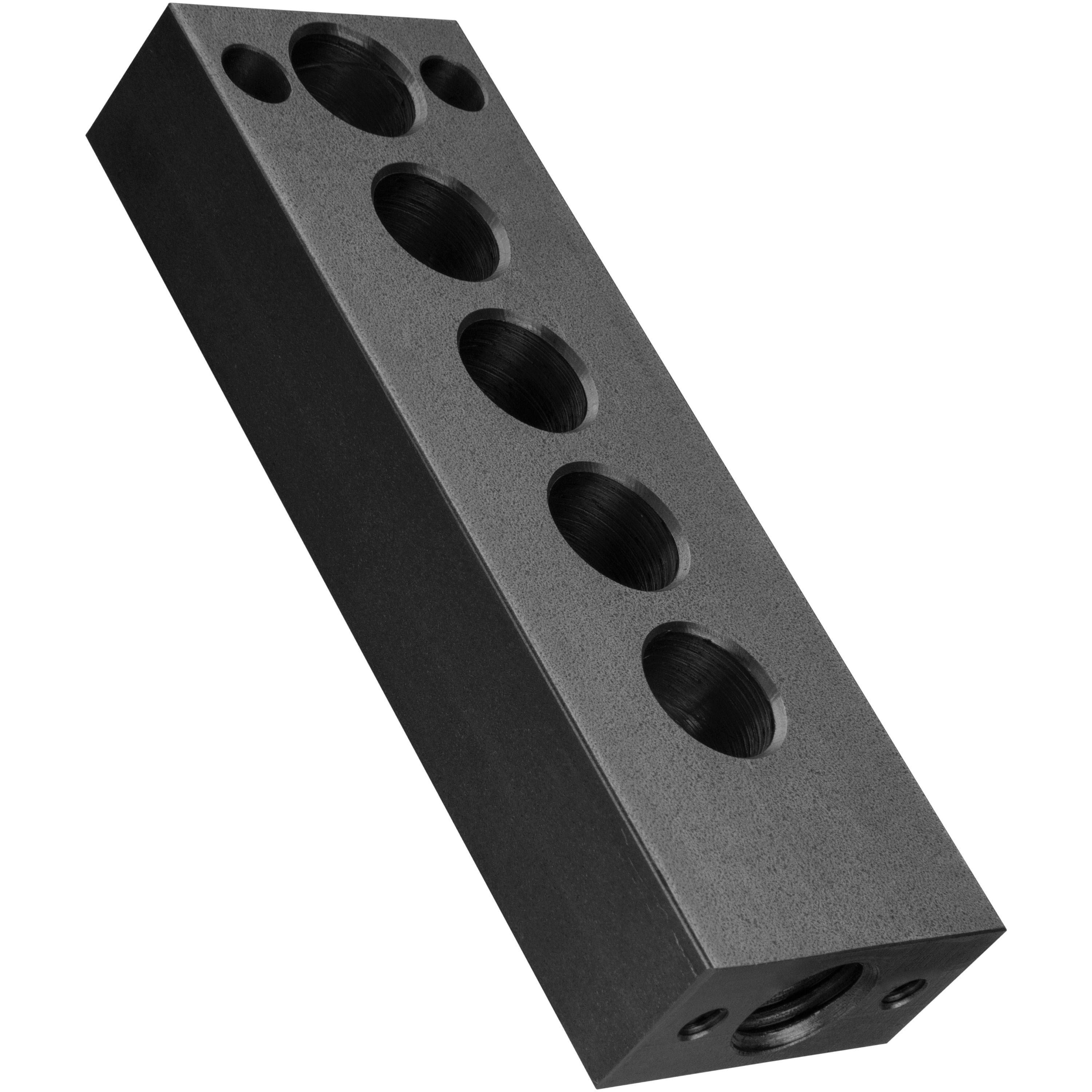 2x 13" Modular Vertical Block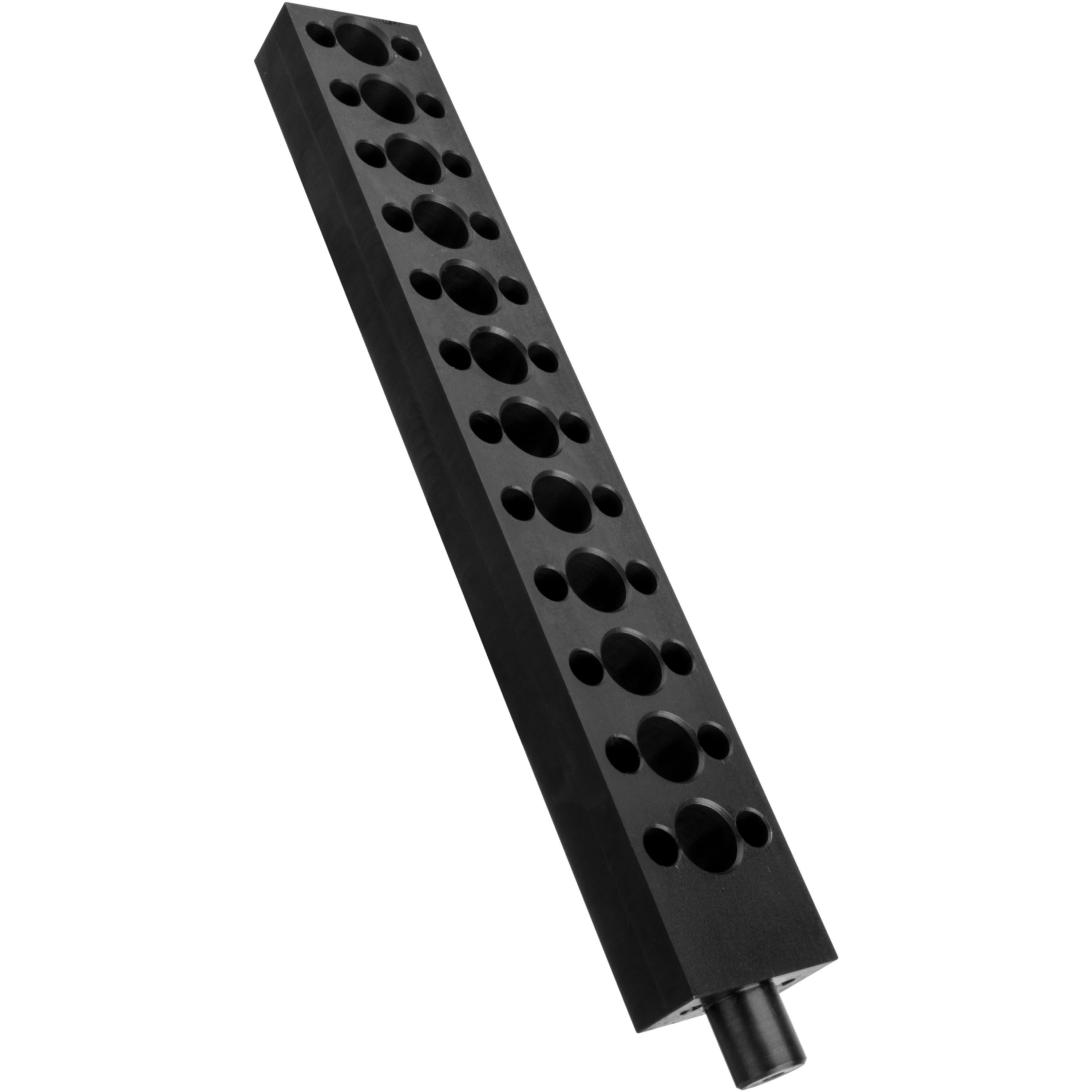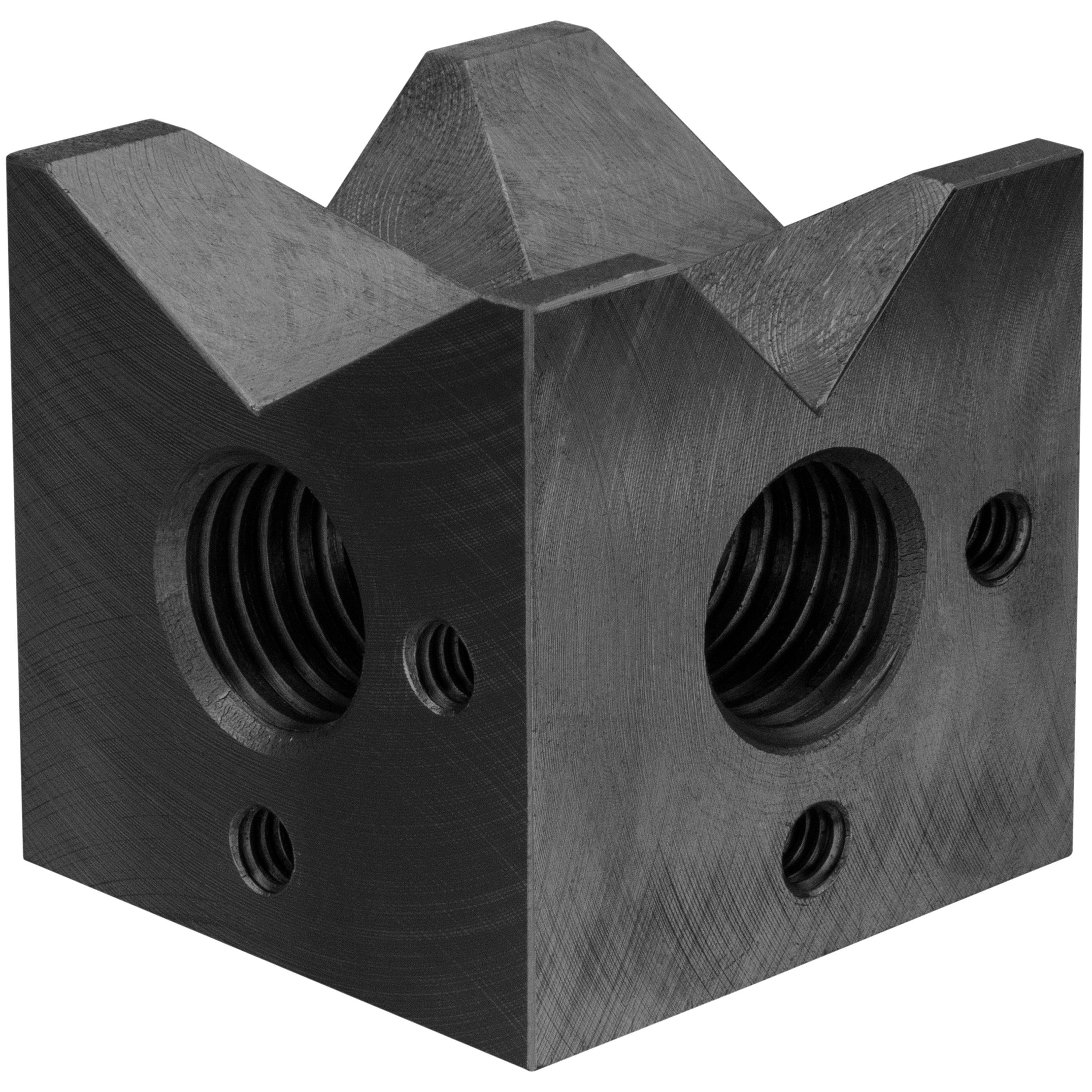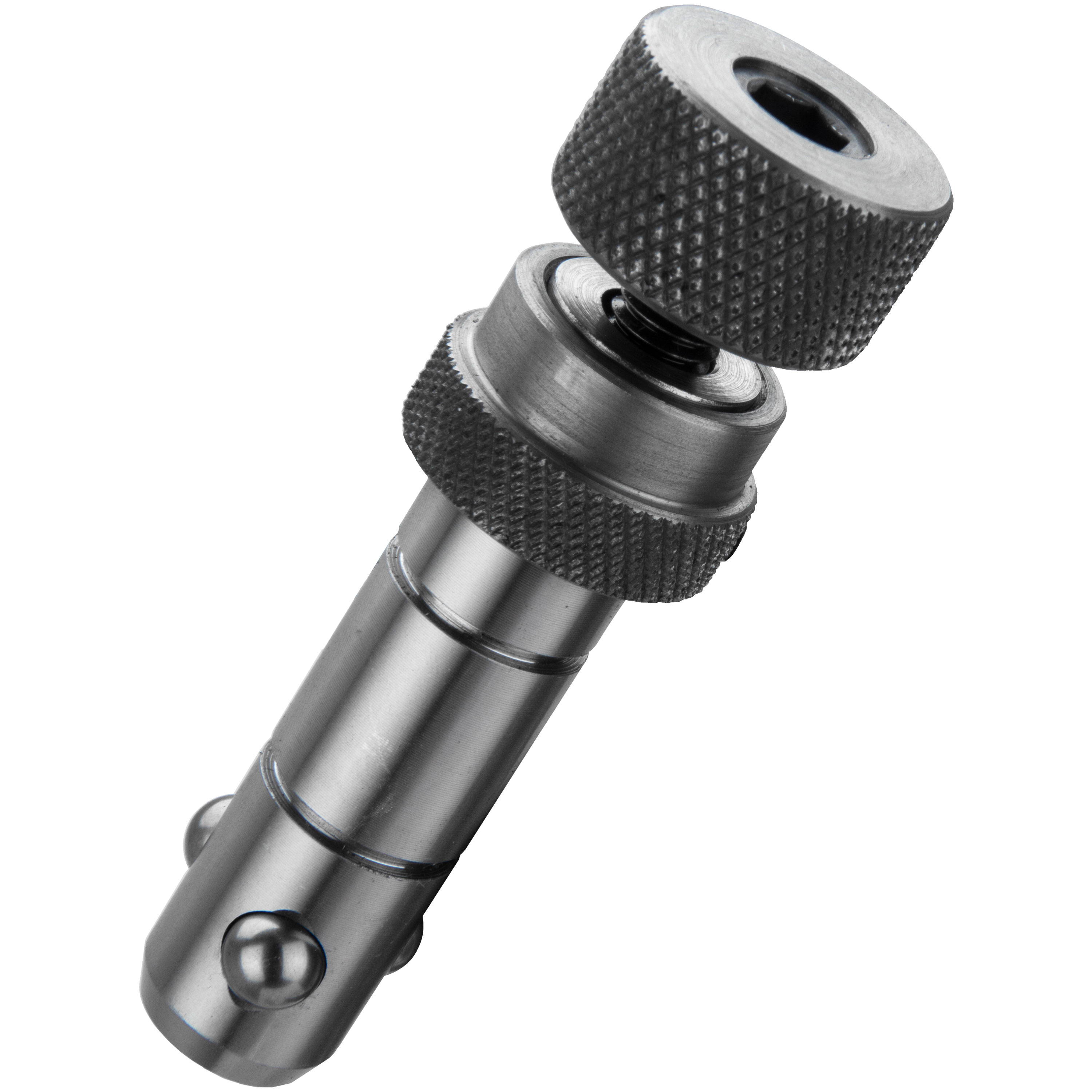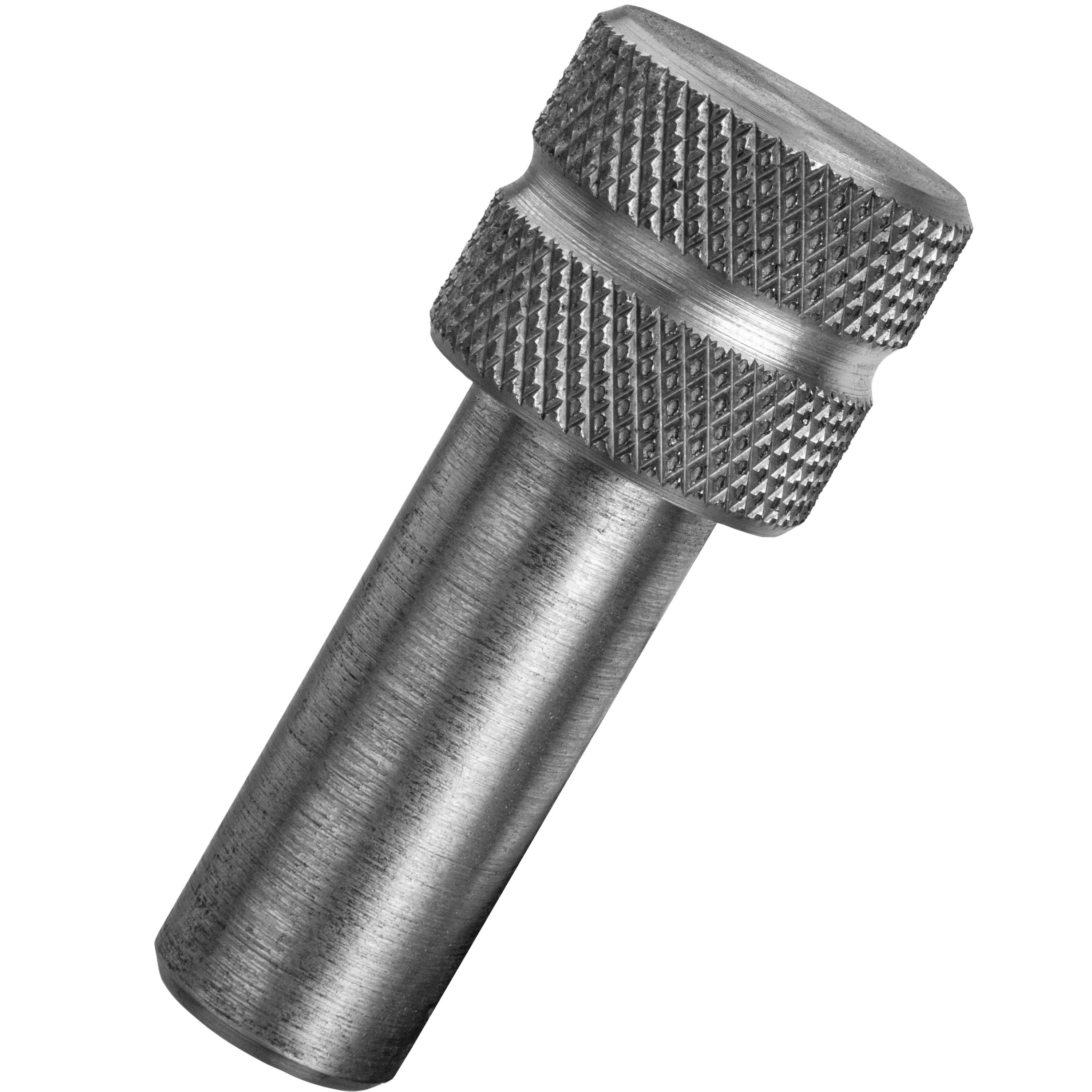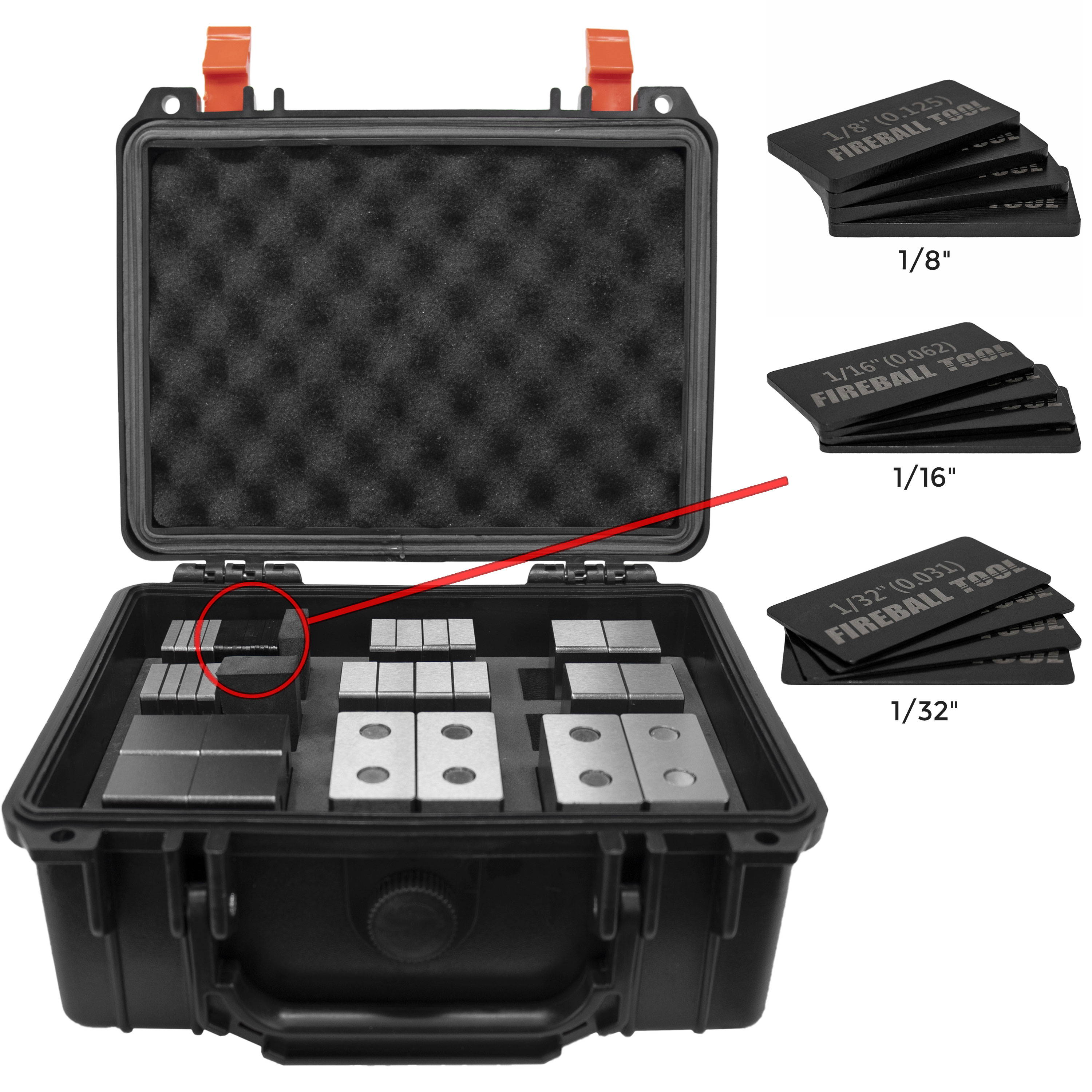 | | | | | | | |
| --- | --- | --- | --- | --- | --- | --- |
| Height (Fractional) | Height (in) | Length (in) | Width (in) | Pieces in Kit | Tolerance | Magnetic |
| | | | | | | |
| | | | | | | |
| | | | | | | |
| | | | | | | |
| | | | | | | |
| | | | | | | |
| | | | | | | |
| | | | | | | |
| | | | | | | |
| | | | | | | |
| | | | | | | |
4x Inserta Plier 3"

4x Inserta Plier 5"

4x Inserta Clamp 8"

4x Inserta Clamp 12"

4x Stop Plug

4x Block Stop 4"x1"x2"H

2x Block Stop 4x1x1H

4x Horizontal Multi Block

8x Block Pins

8x Tooth Block 8x2x1

8x Tooth Base Washer

4x Vertical Multi Block

2x 13" Modular Vertical Block

4x Vee Block

8x 3/4" Ball Lock Bolts

4x Alignment Pins

2x 40pc Shim Set

1x Tool Cart
---
---
View All
Close