How Do I Know When to Buy New Versus Secondhand Bench Vises?

Whether you're adding your first bench vise to your stockpile of tools or you already have at least one and are adding another bench vise to your toolkit, it just makes sense to wonder when it's best to buy new and when you should go for a used tool. Of course new tools come along with lots of benefits, like being designed with the latest technology, meeting the most recent safety ratings, and possibly even coming along with a warranty.
But there are plenty of reasons to prefer used equipment, too. As the saying goes, "They don't make them like they used to." Not to mention, choosing to purchase used tools when you can will pay off—literally. You're normally left with more cash in your wallet when you choose used equipment because of how much you can save. If you spend what you would have allocated to a new bench vise on a used one, you'll probably end up with more capability and special features than you'd be able to afford if you bought new.
So how's someone supposed to know when it's best to choose a new bench vise and when to look for a used bench vise to suit your needs? Since everybody is different, there's no one size fits all answer to the question of when you should buy new tools, like bench vises, and when you should go for a secondhand option. That's why we've put together this article of factors to consider when you're comparing new versus secondhand bench vises: to help you weigh your individual circumstances and figure out which solution will give you what you want.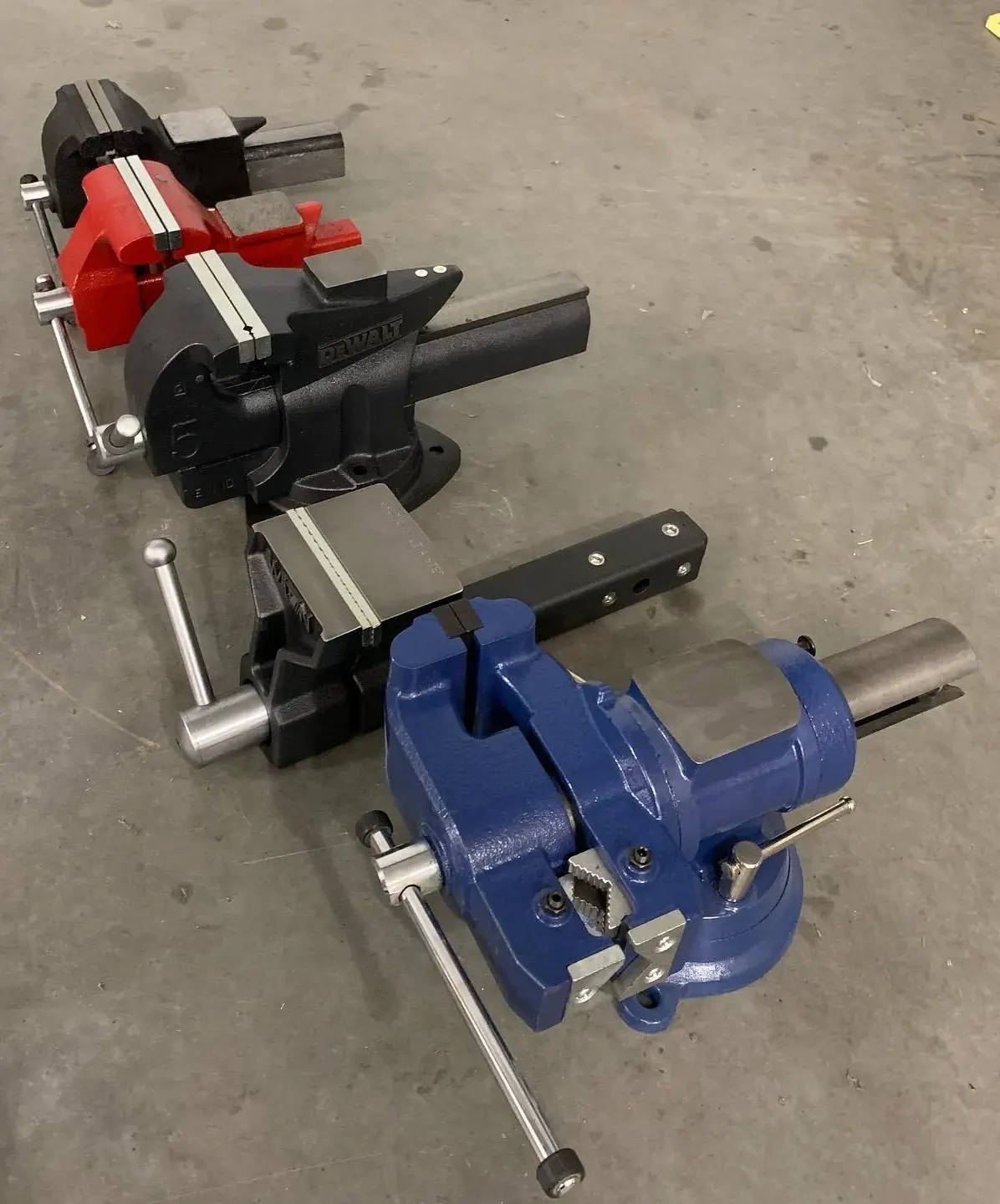 Things to Consider Before You Choose a New or Used Bench Vise

Before you decide whether you want to buy a new or a used bench vise, there are some things to think about that will help you make your decision. We've listed some of these questions and considerations below.
How Much Time Do You Want to Devote to Shopping for a Bench Vise?

How much time are you willing to devote to tracking down the perfect bench vise for your workshop? Unless the ideal used tool just happens to fall into your lap, count on it taking a pretty substantial time investment to seek out just the right used bench vise. On the contrary, you should be able to locate a brand new bench vise that's exactly what you want without too much hassle. If you don't need the tool immediately, perhaps you won't mind spending weeks or months combing through online listings, garage sales, and Craigslist. Even if you're incredibly vigilant and thorough in your search, there may be a long wait before the type of used bench vise you're looking for—in the condition you're looking for—becomes available for sale.
How Handy Will You Be At Repairing or Reconditioning a Used Bench Vise?

This factor may come into play when you choose a secondhand bench vise, or you may find just what you're looking for in perfect condition. However, you'll have a whole lot more options if you know how to repair some of the most common problems used bench vises have. Hammering damage can cause the end of the slide to split, which can be fixed if you drill stop the crack and weld it closed. You'll also see a lot of used vises with bent handles, so the ability to repair those is a plus. Most other types of damage you'll encounter aren't going to be worth fixing. Of course, you can hold out for a vise that's in perfect shape, but you might be in for a longer wait. Or you may be completely capable of repairing these issues but decide you'd rather have a secondhand vise that's free from damage. Even so, it's more likely for a used bench vise to need repair in the coming years than it is for a new vise to have these problems. If you don't want to be in a position where you need to do work on your bench vise, you might be better off purchasing a new tool.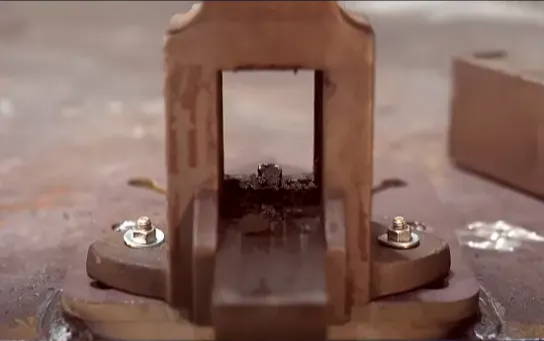 How Much Use Will Your Bench Vise Get?

Some people need a bench vise to help out with a project here and there, while others of us depend on our bench vise for work we do every week or even daily. If you'll be using your bench vise on a regular basis, you may want to bypass secondhand vises and opt for a brand new one instead. Even if a used bench vise doesn't have damage and doesn't show signs of being repaired, it may have already been put through years of work. And a secondhand bench vise won't come with a warranty, like some new models will, to ensure you're protected if the vise breaks in the line of duty. The bottom line is that a used bench vise is more likely to break under regular use, so if you know you'll be putting it to work often, you might be better off with a newer model.
Pros and Cons of New Bench Vises

Pros and Cons of Used Bench Vises
Pro: There's a wider selection of new bench vises out there that you can purchase immediately.
Pro: If desired, you can find a new bench vise that has a warranty to protect you if your tool breaks. In fact, some people only consider purchasing vises that have warranties, because they believe the warranty is a mark of a quality brand. After all, if a company is willing to back up their tools with a warranty, they must believe in the quality of what they're producing.
Pro: With a brand new bench vise, you know you're getting a fully functional tool that's free from previous repairs or damages.
Con: You're less likely to get a serious deal when you purchase a brand new bench vise than you are when you shop around for a used one.
Con: "They don't make them like they used to," as they say. You can't count on every modern bench vise to be made with the same quality materials and craftsmanship as some of the older models, particularly those from the 1930s through the 1970s.
After you've familiarized yourself with the pros and cons and thought about the factors to consider before choosing between a new and used bench vise, you probably have a pretty good idea of which option will be best for you. There's no one right answer here, as what works best for one individual may not be a good choice for someone else. Only you know whether a new or used bench vise is going to function best in your workshop.
But what if you didn't have to choose and could literally have the best of both worlds? We've created a bench vise for people who love the durability and quality workmanship of old-fashioned bench vises that also offers you the confidence and security that comes with buying a brand new tool. Better yet, we've added some modern features that weren't available in the good old days, like high quality thrust bearings and super sturdy ductile cast iron.
Pro: If you're willing to take your time shopping and wait for just the right option to go on sale, you can get a quality tool for a seriously low price.
Pro: Some people prefer the quality and workmanship of bench vises from the 1930s through the 1970s to those manufactured today.
Con: You may need to keep searching for a while before the type of vise you're looking for turns up in a good enough condition for you to make a purchase.
Con: Warranties aren't available when you purchase a used bench vise, so you're on your own if the tool breaks.
Con: You'll need to either carefully inspect the tools you're considering for signs of damage or be ready to do some repair if it's needed on the used bench vise you purchase.