Fence pins are the fastest method to set a stop for your material. They rely on two 7/8" long shafts to maintain their position on the table and are therefore very easy to place and remove. They are also very low cost because thy don't require the use of multiple, pricey components that other tables require.

Current welding table systems rely on using at least three components (1x stop bar and 2x bolts) to achieve the same effect and their total cost is typically 2-3 times the cost of our single fence pin.

The absence of a locking mechanism does have one slight tradeoff in that it allows a slight wobble with the fence. The tolerance of our table and accessories mean that at 2" height from the table surface, you can experience a total deflection range of .020 total for both directions. Because that range is for movement in both directions, in actual use the deflection range will be closer to .010" or 1/100th of an inch. We believe this is a reasonable tradeoff for speed as material can be clamped to the surface of the table first and often the required tolerance for the part is well below the variance created by the
fixture.
Our fence pins are designed with an offset, so by rotating it 180 degrees you can quickly move end an inch in the opposite direction. An accessory that pairs extremely well with the fence pin system is our magnetic shims. Our magnetic shims system can creates offsets as little as 3/16" and non magnetic as little as 1/32". They feature a 1x2" profile that matches perfectly with the ends of our fence pins to create the perfect known fixture distance without pulling out a tape measure.
We have several styles of fence pins to choose from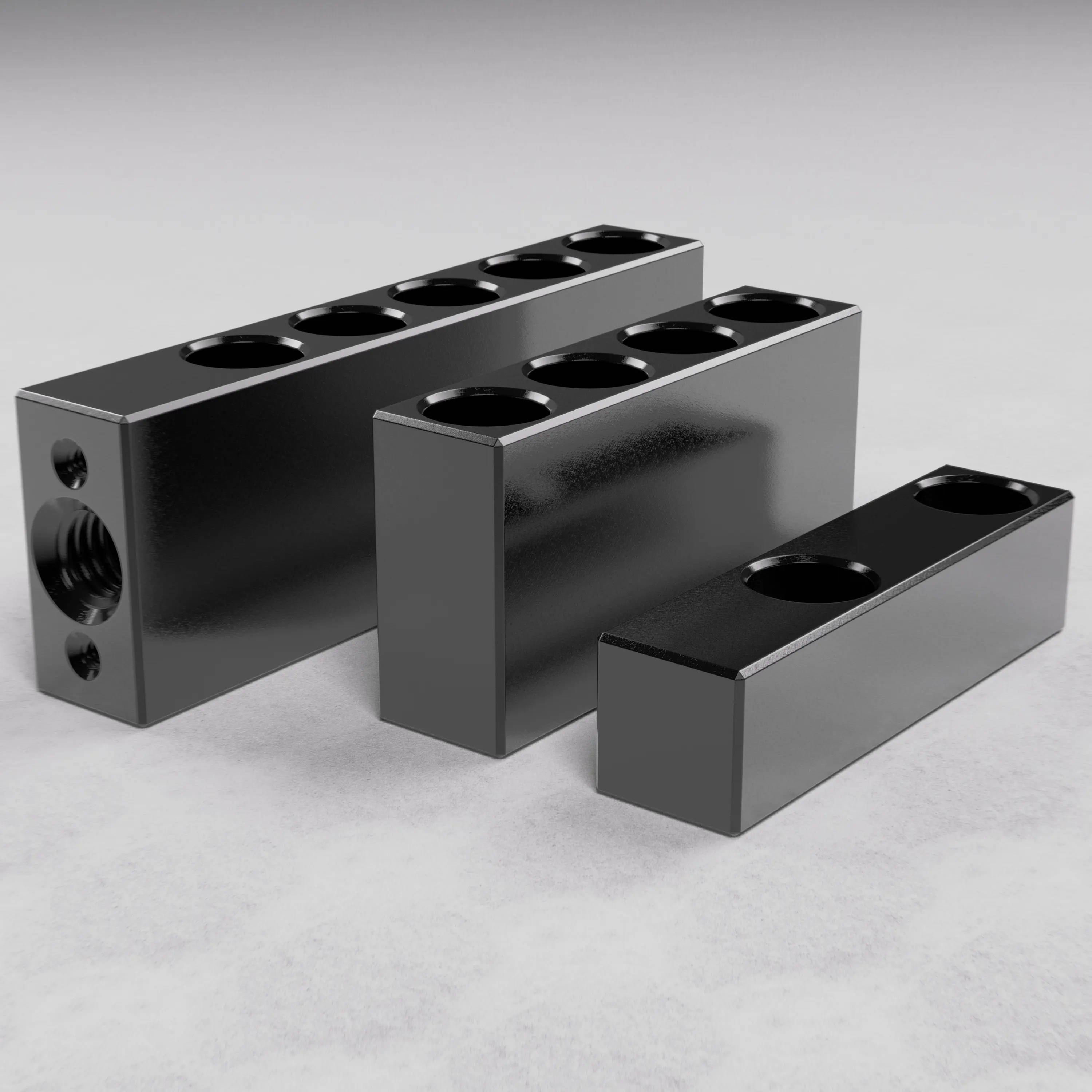 ---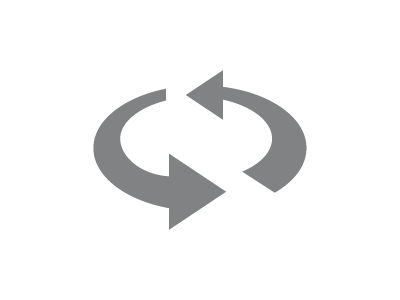 ---
This part functions similar to a longer version of our 4x2x1 fence pins, but with some added features.
The pins can be adjusted to bridge two holes at a 45 degree angle, whereas the other blocks are designed to work at a 90 degree angle to the system grid.
A second feature as part of the EBS (Extension Block System) is that it can be combined with the tooth block to form a right angle bracket with holes oriented on its side face perpendicular to the tooth block.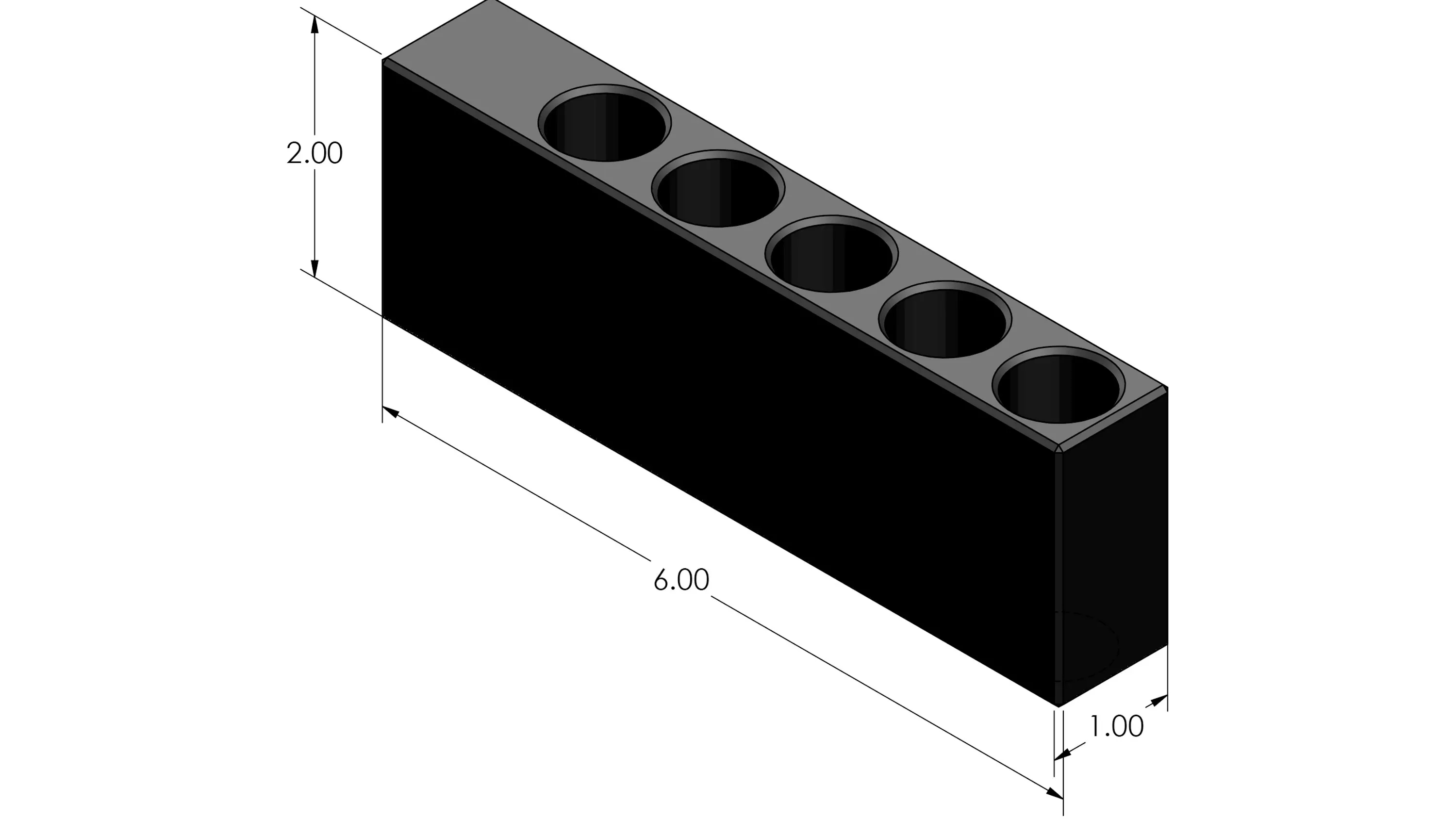 ---
Post Pin

Basic Fence Pin 4x2. This block has 4 holes on top two pins on the bottom. The pins are set so that by flipping the block 180 degrees, you can adjust the end of the block by 1". The adjustment of the fence pin allows various configurations like right angles, T Shapes, and continuous fences to be constructed on the table.

The fence pins also feature 3/4" diameter blind holes on top that can be used as a system hole for elevating clamps or stacking blocks.

Stepped Fence Pin 6x2, EBR (Extension Block Ready)

This pin has a step in it for conveniently elevating parts and stopping them at the same time. It features offset pins distances to enable flipping of the blocks. This block has threaded holes for mounting stud pins on either the stepped or non-stepped side and also system holes on either side.

EBR or Extension Block Ready means it is designed to combine with our tooth block as part of our Extension Block System.




In this case, this Fence Pin combines with the tooth block to make an adjustable fence pin that takes advantage of the tooth block system.

Fence Pin 6x2 with 45 degree angle, EBR (Extension Block Ready)