Frequently bought together:
Description

---
The original Monster Square is available in a 12 or 8 inch size with two material choices: Cast Iron (FE) or Cast Aluminum (AL). All Monster Squares feature a stiff "flange and web" design that is fully machined on all outer edges with tapped holes on the sides for mounting tabs.

Made in USA, Patent Pending
Designed to quickly set your work-piece to 90 or 45 degrees
Speed squares and machinist squares are made for visual inspection and checking AFTER setup, the Monster Square is designed to get those parts square in the first place.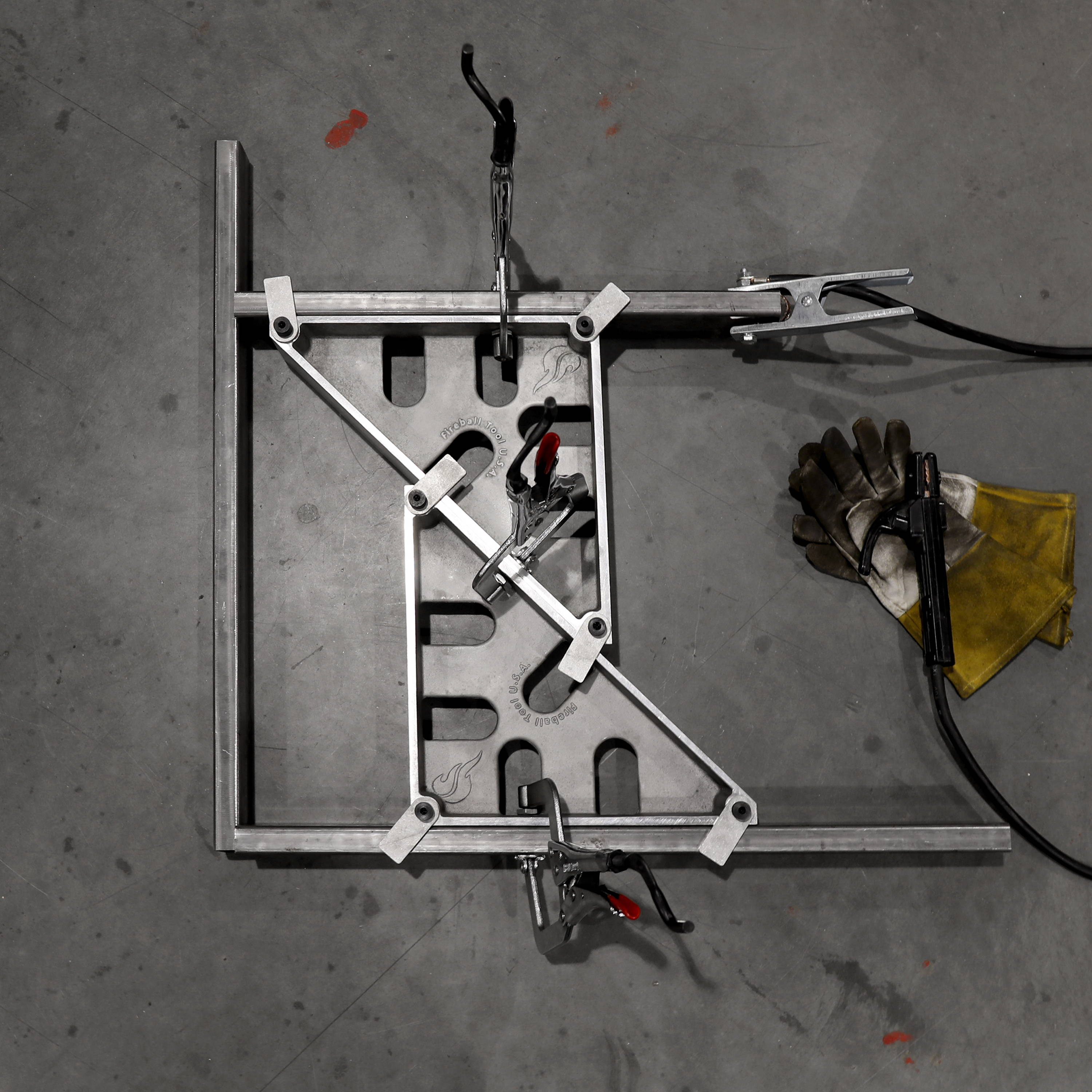 Tabs help eliminate twisting and warping in the final work-piece
The machined squares and tabs always create the perfect plane for your work-pieces to rest on. Bonus: The tabs also let you easily hold round tubing.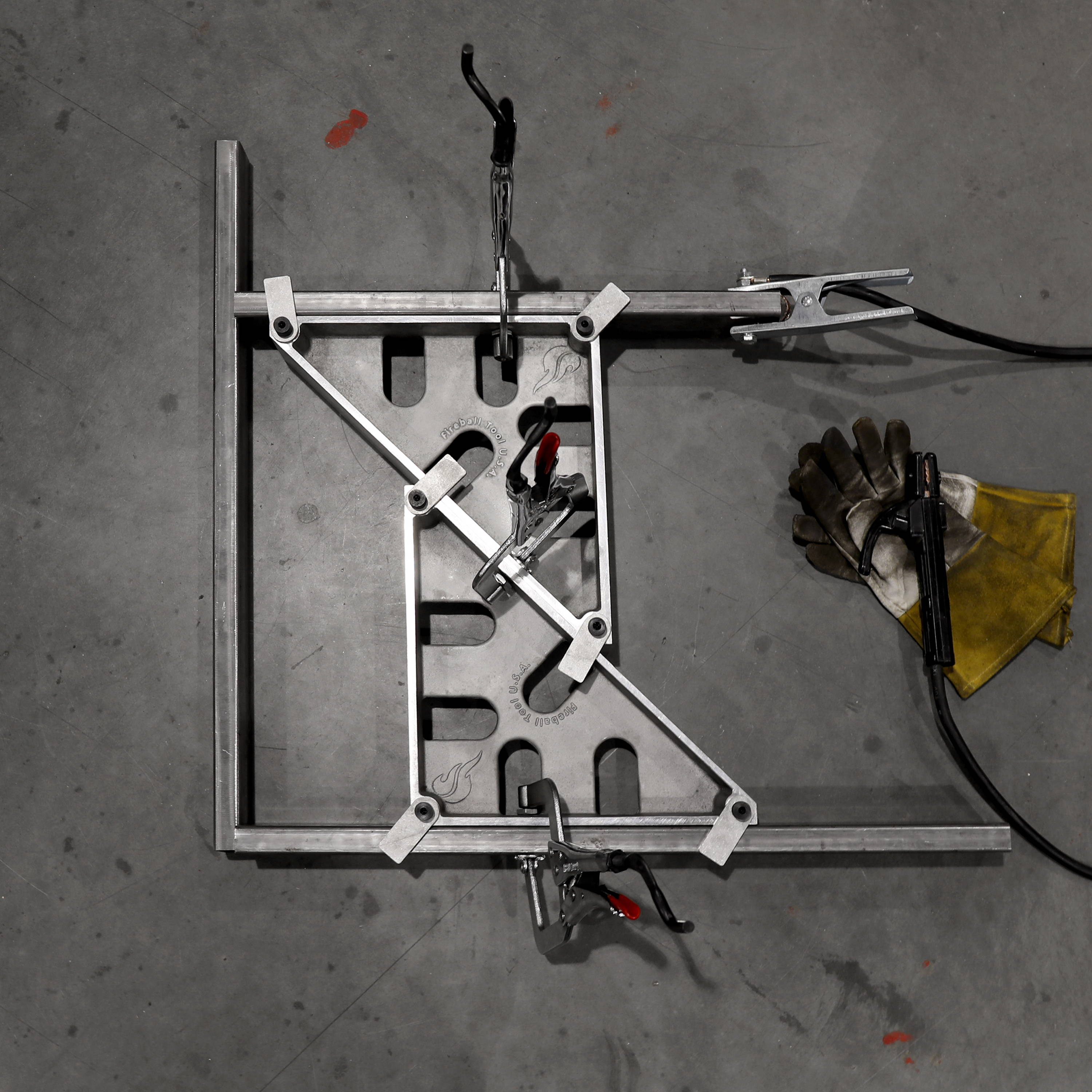 Clamping is simple with multiple surfaces for quick and rigid attachment
Stop spending your time and focus figuring out clamping strategies, or worse, clamping your straight work-piece to crooked surfaces.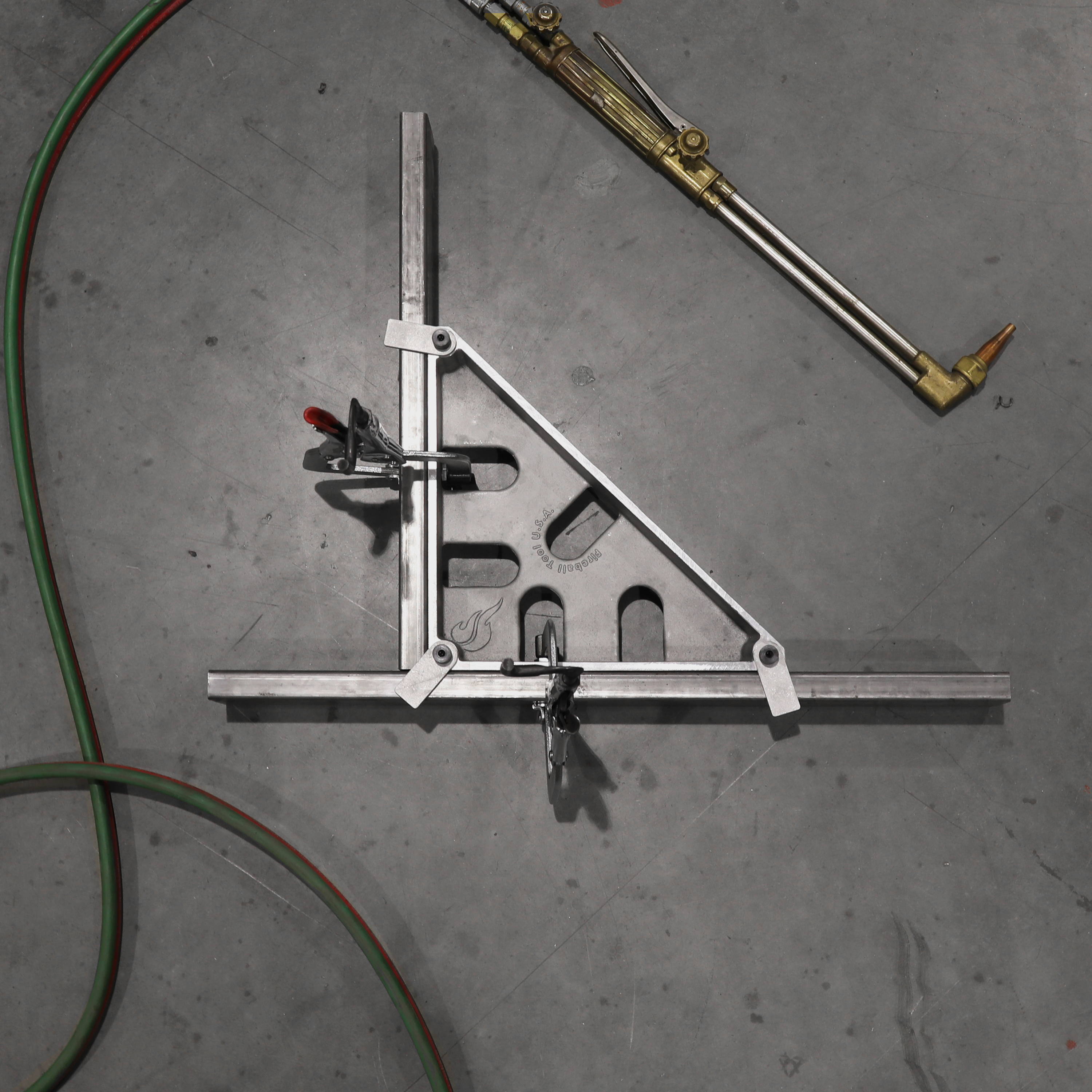 Use the radius on the tabs to use the Monster Square as a traditional speed square for layout.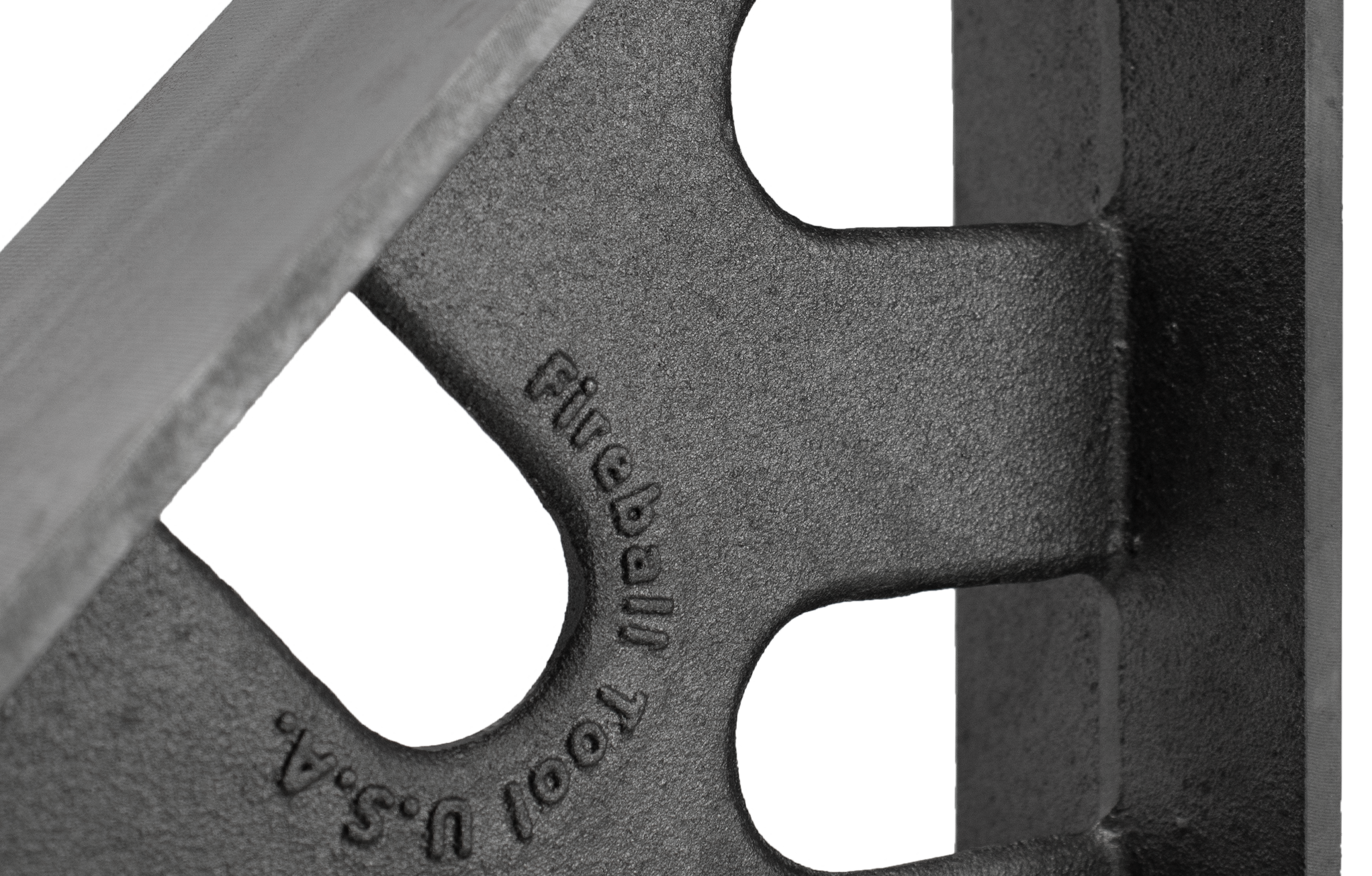 12" squares have a profile similar to an I Beam where the web is centered on the flanges.
8" squares are similar to a "C" channel where the web is off to one side of the flange.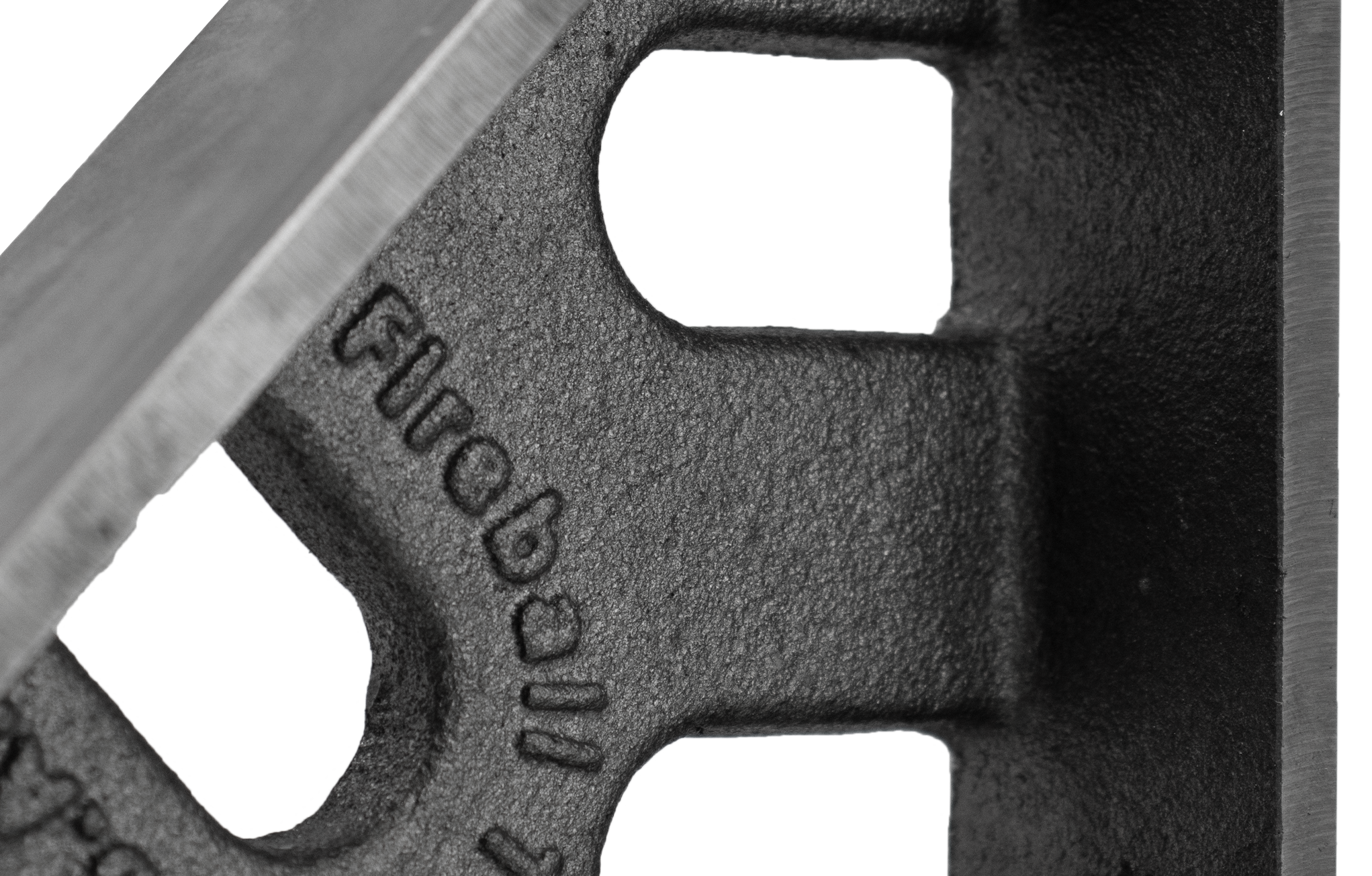 ---
"I love these squares I'm planning to buy a few more. Especially the adjustable angle square. I'm an artist and have difficulty angles to weld or figure out. These squares help to ensure one step of a process will be free of errors. Thank you for creating these squares."Alma L.
"I've had this square for not long at all and already I've used it a ton! Either at work at a fabrication shop or at home doing side work. It makes getting things square the first time so effortless, no more cutting tacks and re-squaring!"Patrik K.
---
For tubing 2 inch and larger, we suggest 12" squares (3" wide)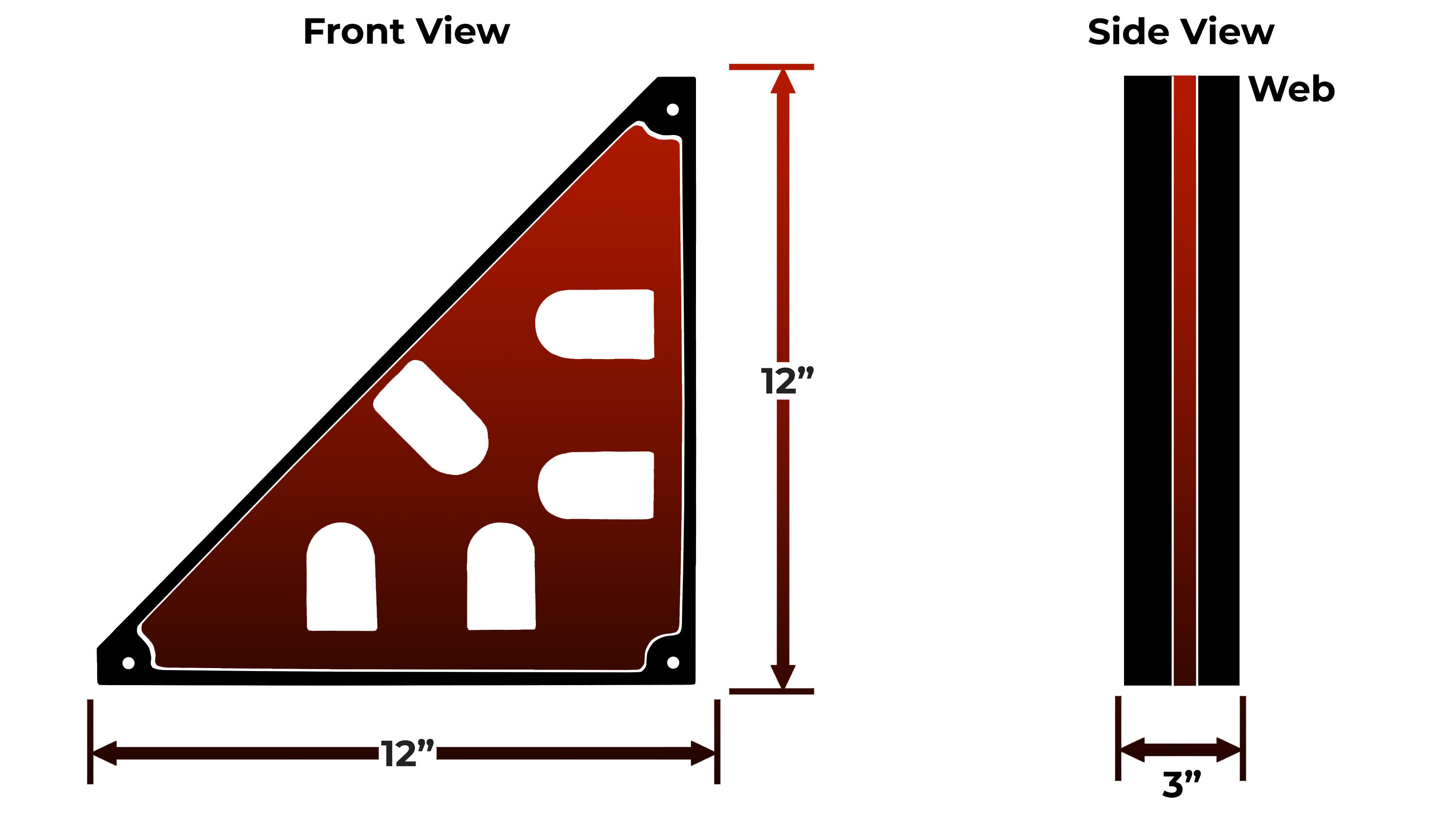 For tubing 2 inch and smaller, we suggest 8" squares (1.5" wide)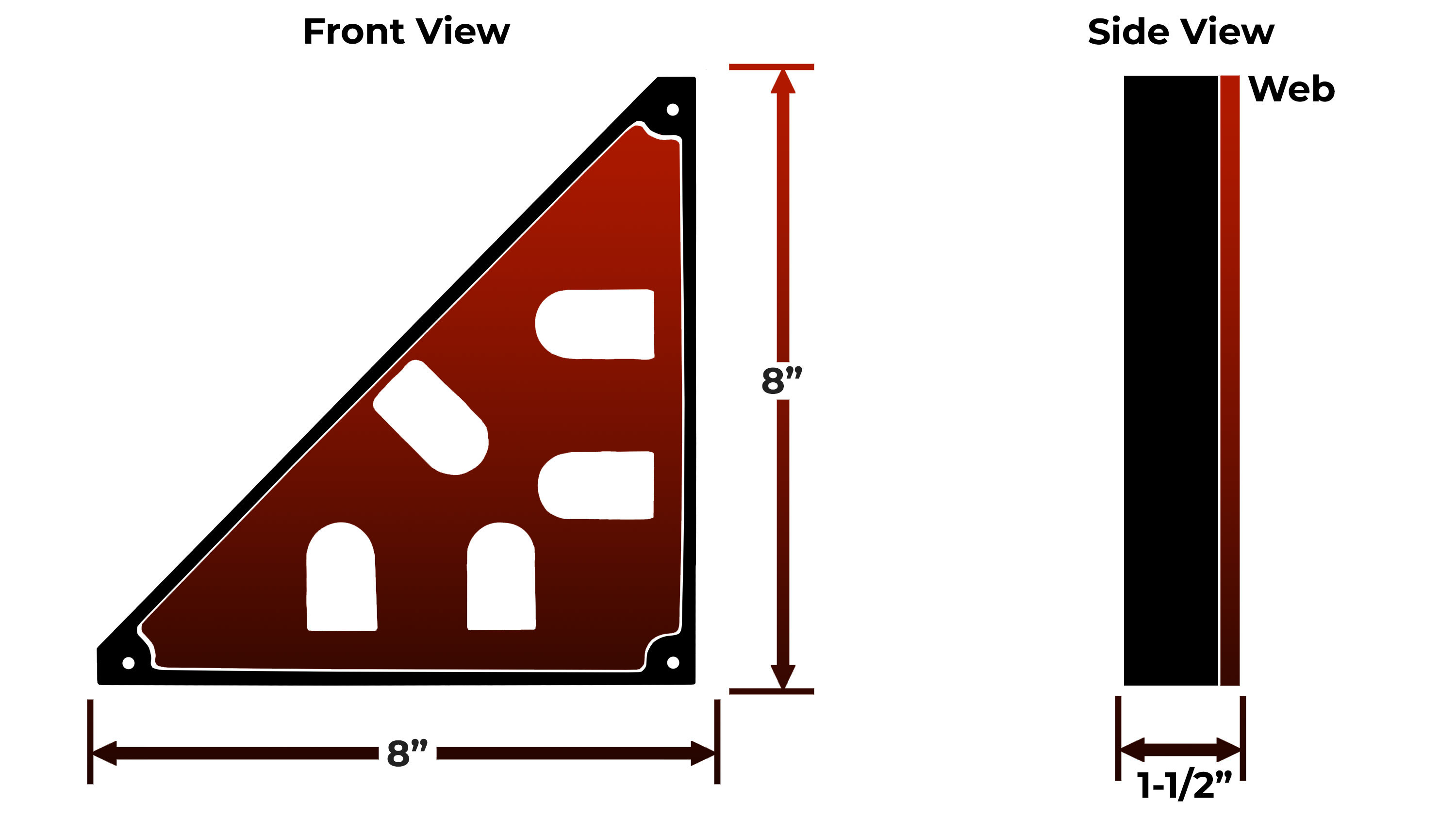 | | | | | |
| --- | --- | --- | --- | --- |
| | Size (in) | Weight (lbs) | Material | Flange (in) |
| | | | | |
| | | | | |
| | | | | |
| | | | | |
---
---
Fireball's new Dragon Scale coating provides the corrosion resistance of our previous black oxide finish with the added benefit of enhanced spatter resistance. It's spatter resistance needs to be seen to believed; it out performs even the best weld spatter sprays without the use of any sprays.
---
Our revolutionary tabs allow you to align your material up so that you don't even need a welding table! Don't spend thousands on a flat table, just use our squares! Tighten the tabs onto the front or back of your square and you can immediately get to work. Sure, there are different jigs out there, but can they line your material perfectly in seconds?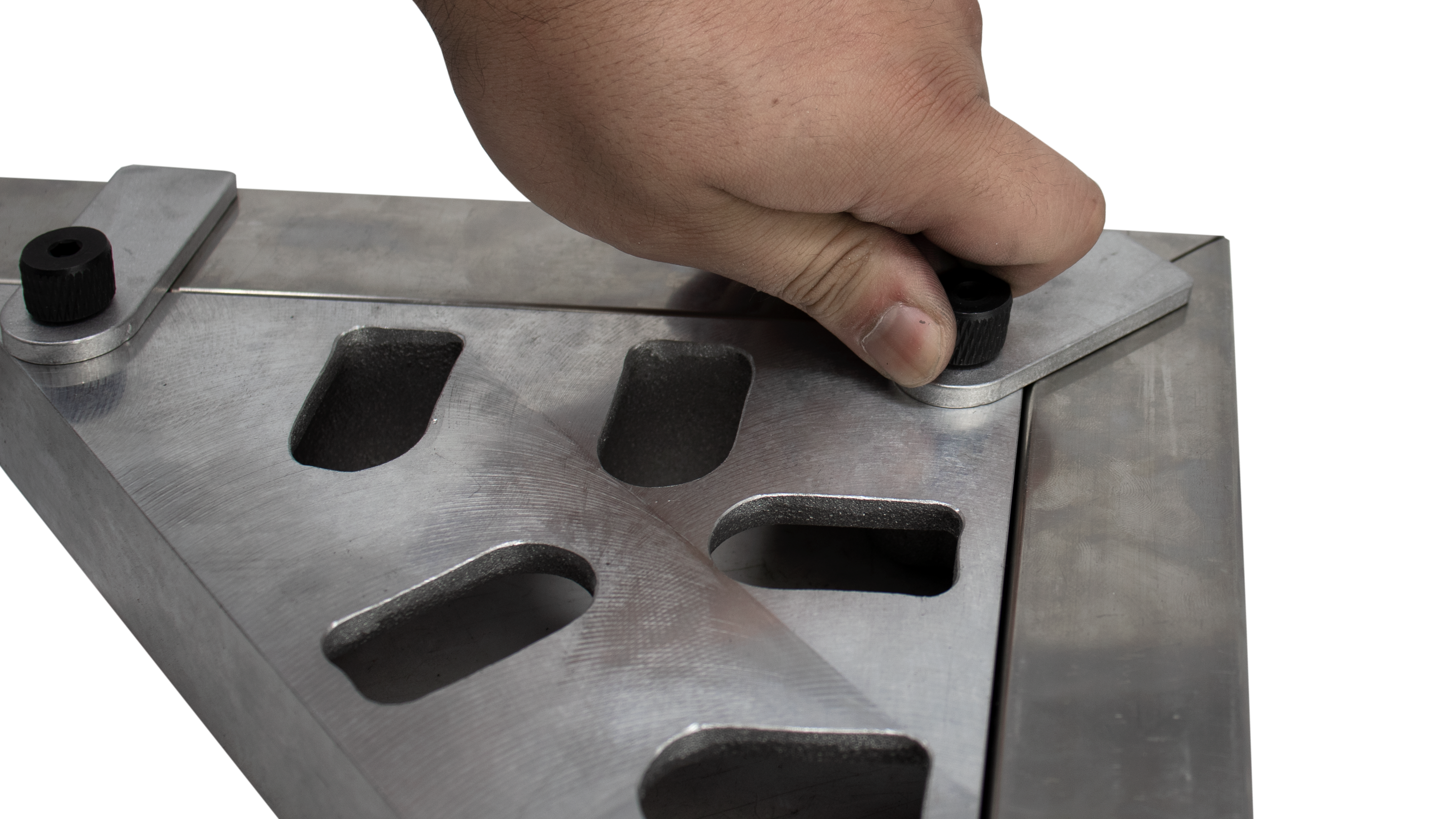 ---
Install our edge alignment pins on any square to create a large, overhanging edge which can be used to index the square on a different plane. Depending on the square, this allows you to create edges which are 90 degrees (perpendicular), 45 degrees, parallel, and even 60 and 30 degrees from the edge.
Use it with our Monster squares to create a speed square for layout.
Use it to hang the square off the edge of a table for working vertical or perpendicular to table surface
Use it to elevate the squares off the ground or table for extra clearance when you're fitting and welding entire frames
Tip! If trying to create a parallel edge with the mega square for marking, use our shims to get that perfect distance!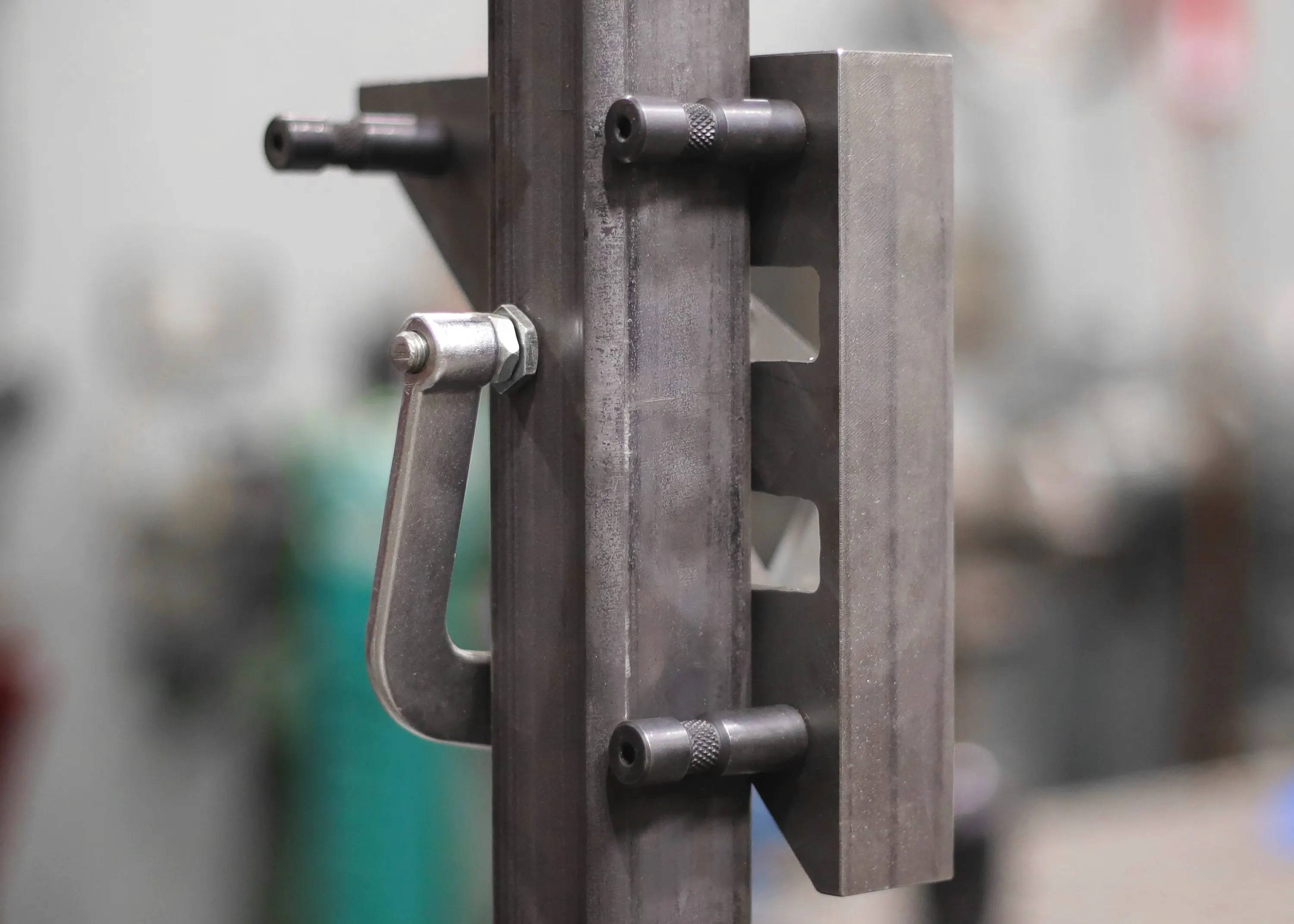 ---
The Mega Square is designed to quickly set your workpiece to 90 or 45 degrees.
Tabs help eliminate twisting and warping in the final workpiece.
Clamping is simple with multiple surfaces for quick and rigid attachment.
Roomy joint access for welding, gluing, nailing, riveting, etc.
Use it as an ordinary, adjustable angle square that adjusts from 40 to 180 degrees.
Right Angle 90 Degree Square with generous weld accessibility. Total height of 8" in this configuration.
Tall 12" square when fully opened and locked into place
Remove the fasteners to get two individual squares
Use the large V-groove to hold large round tubing or pipe
Compact configuration for use in tight spaces.
6" x 4" x 1.5", the 4" width is perfect for picket spacing on gates and fences.
They are the first square we offer which has a built in 60/30 degree angle.
The cutout provides just the right amount of joint access when using it to clamp things at 90 degrees.
View All
Close
65 Reviews
Awesome amazing quality!! Will be buying more for sure!!

Solide, accuracy not verified as of yet

Nice and light as compared to cast iron. Nice finish.

Assume product.

This is a great tool to bootstrap. i just finished my first weld table which i had to build on the floor because i don't have a weld table! these squares helped a bunch to make sure everything is square and free of twist. Just ordered my second one ! will keep building a set to frame things all at once in the future instead of corner by corner.

I think this is an excellent product from a beginner to the experianced trades-person. Fast delivery to Canada, cheers.

Excellent workmanship

Great

Great tool used to build a go cart for grandson,

Sometimes you find something that's really well thought out and manufactured. It's rare but it happens. I've been building up another fab shop. There didnt exist for my previous shop. Im stoked people are still coming up with useful stuff in the world. AND everyone i interacted with were a gem!
View All
Close